US Democratic front-runner, Hilary Clinton, has once again voiced her opposition to the Trans-Pacific Partnership (TPP) trade deal, flagging that if she is elected president in November she would oppose a vote to ratify the TPP during a lame-duck session of Congress. From the Washington Post:
[Clinton] responded in writing to a question on the lame-duck session from a coalition of Oregon labor unions and environmental groups by stating: "I oppose the TPP agreement — and that means before and after the election."

Opponents of the pact said Clinton's response on the questionnaire, coming ahead of Oregon's Democratic primary on May 17, represents a more definitive statement of opposition to the 12-nation Pacific Rim accord than she has given before…

[Clinton told] the Oregon Fair Trade coalition: "Holding a vote on the TPP during a 'lame duck' session would be going against the will of the people"…
We know from previous commentary that Republican front-runner, Donald Trump, also opposes the TPP (see below Tweets).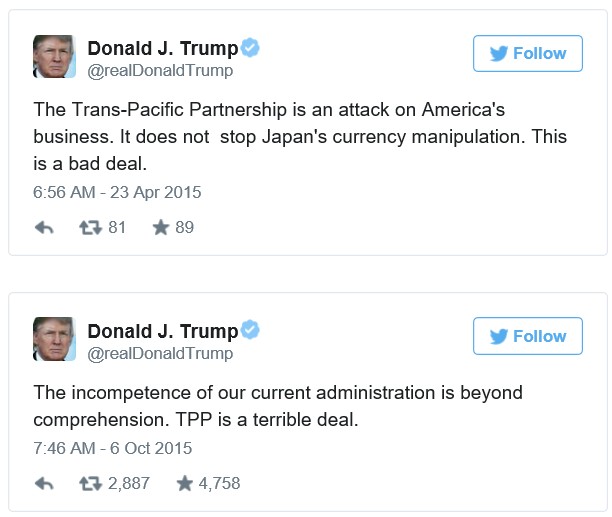 Trump has also previously labelled the TPP "a disaster".
Following the significant opposition to the TPP, it is believed the Obama Administration wants to wait until the lame duck session after November's Presidential Election to give Congress the chance to take its first vote on the deal. But Clinton's staunch opposition and influence could stop the vote from occurring.
So it seems that political opposition in the US remains the best chance of the TPP being scuttled.
Given the dubious provisions surrounding intellectual property and investor-state dispute settlement, this would be the best outcome for Australians.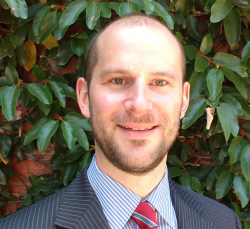 Latest posts by Unconventional Economist
(see all)