The US dollar firmed up over the weekend as Brexit fears took center stage: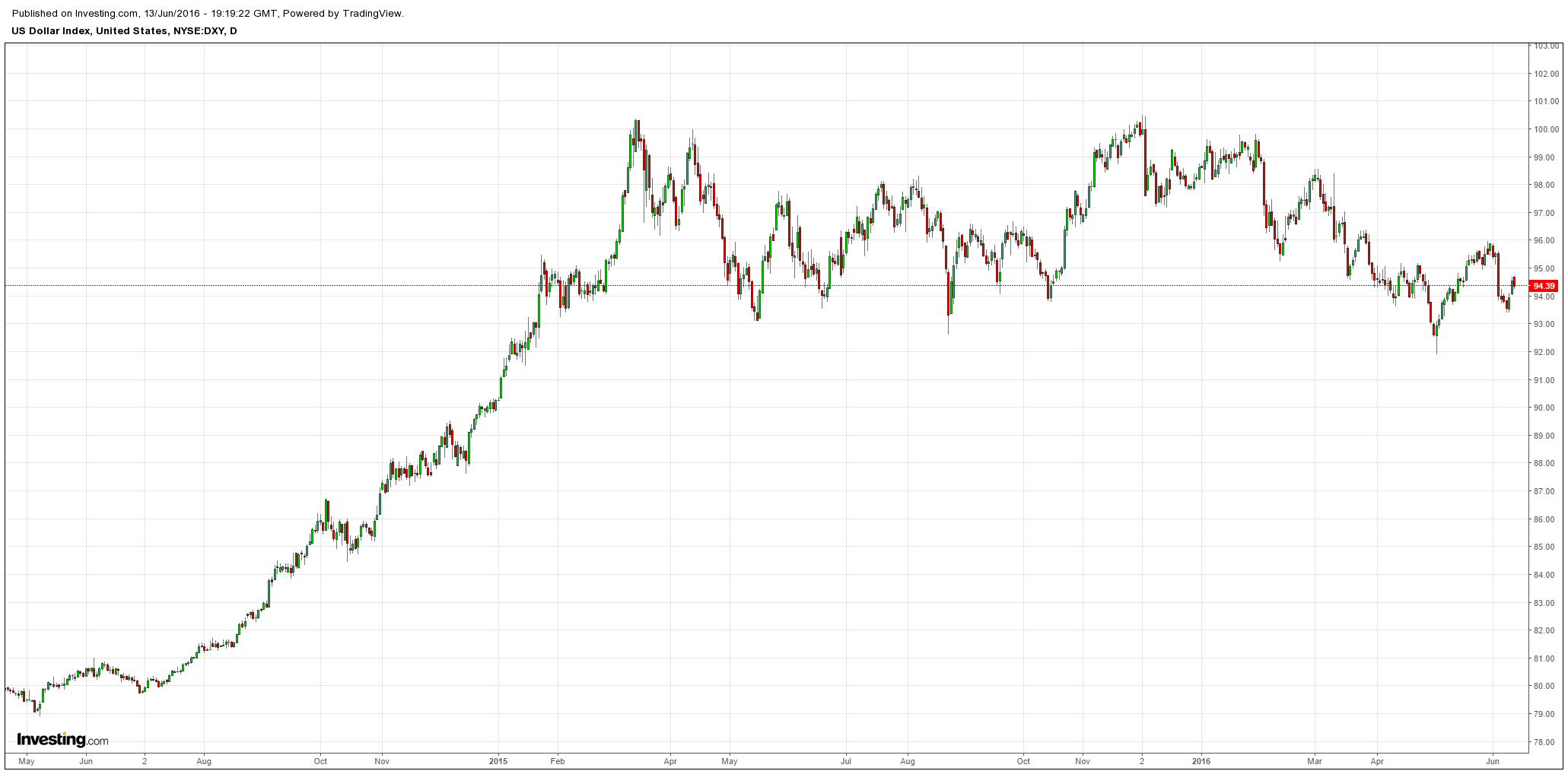 The yen rally has broken out on save haven flows but euro is weak: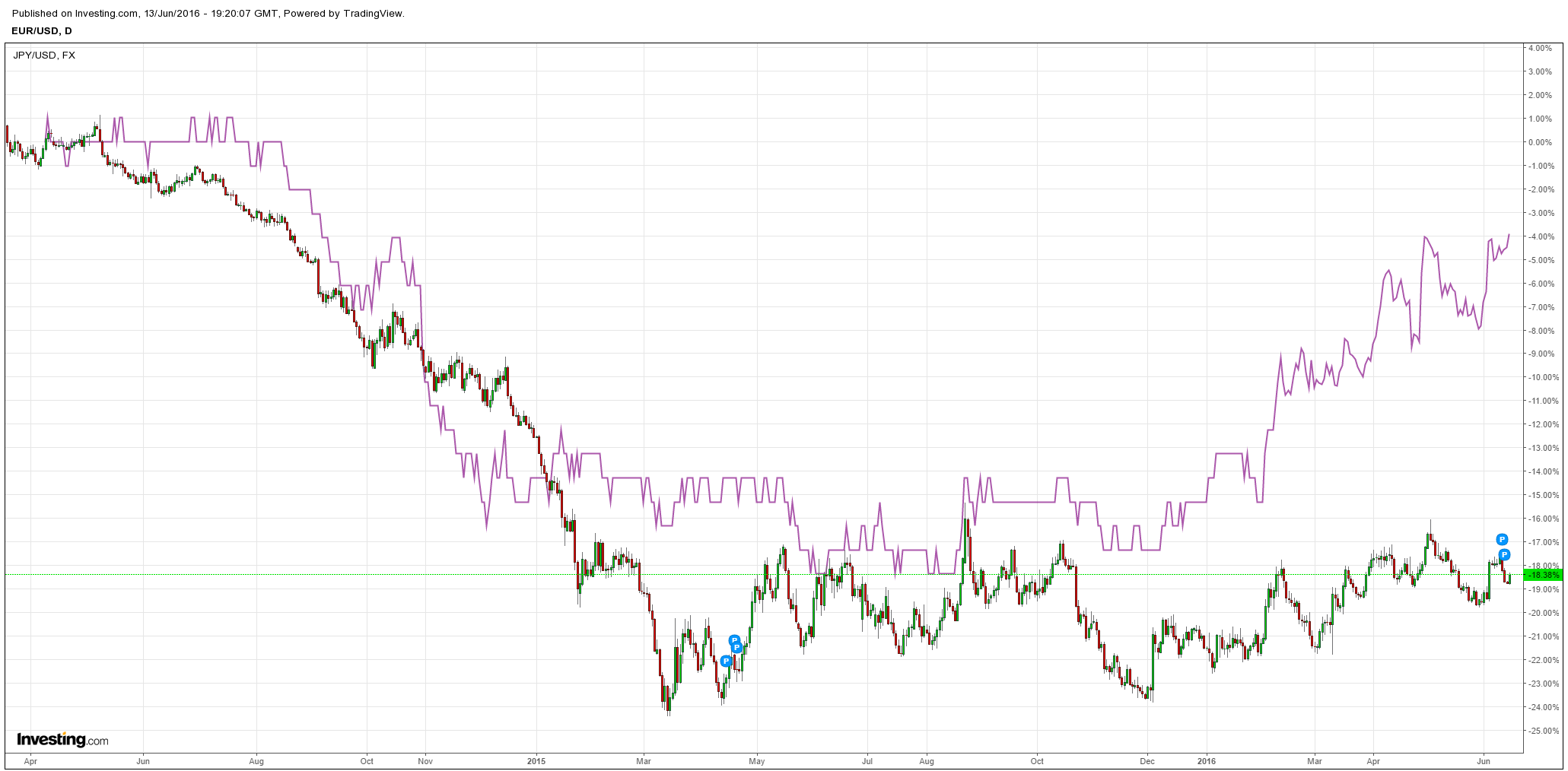 Commodity currencies were all over the place: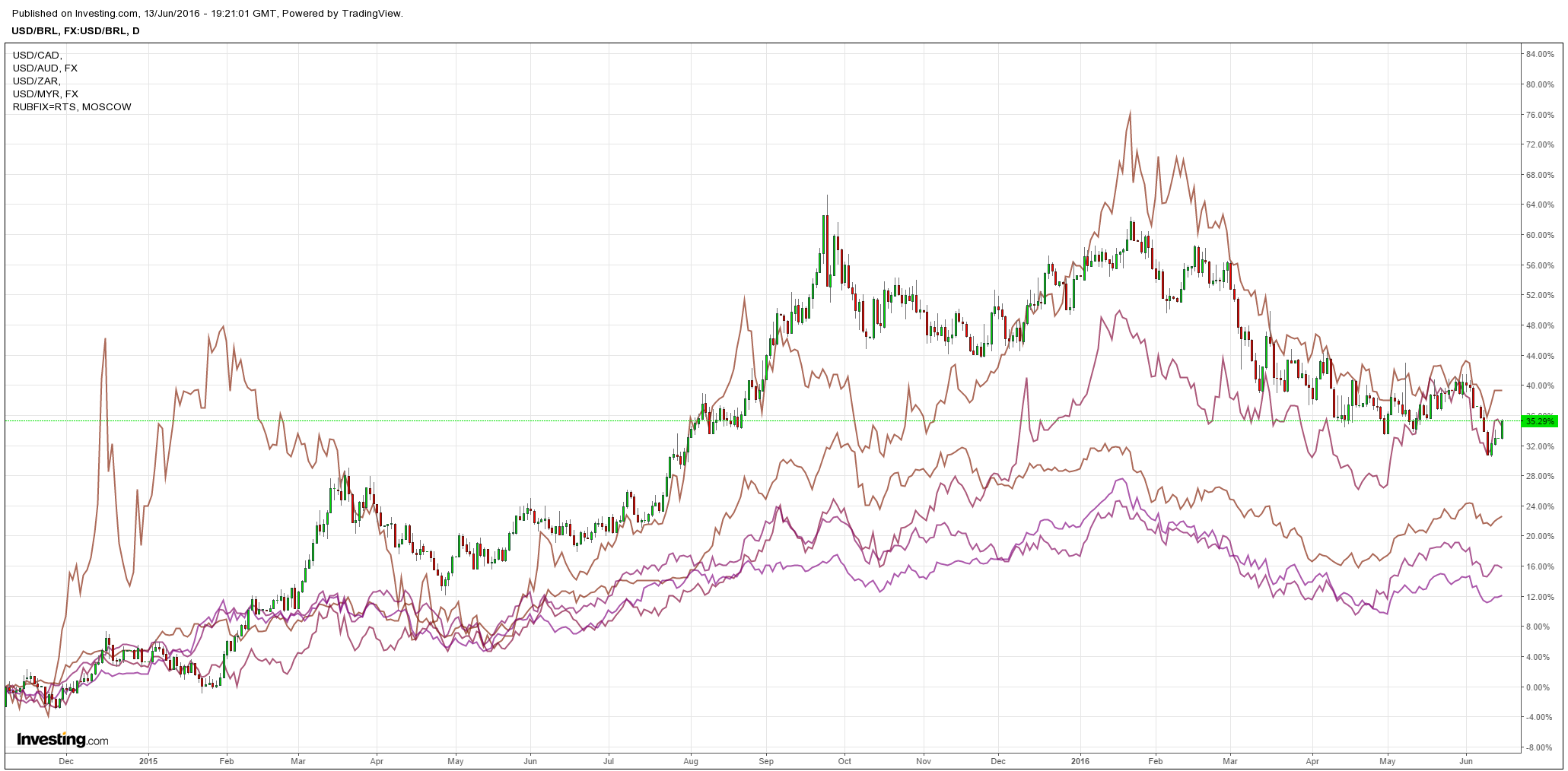 Gold was strong: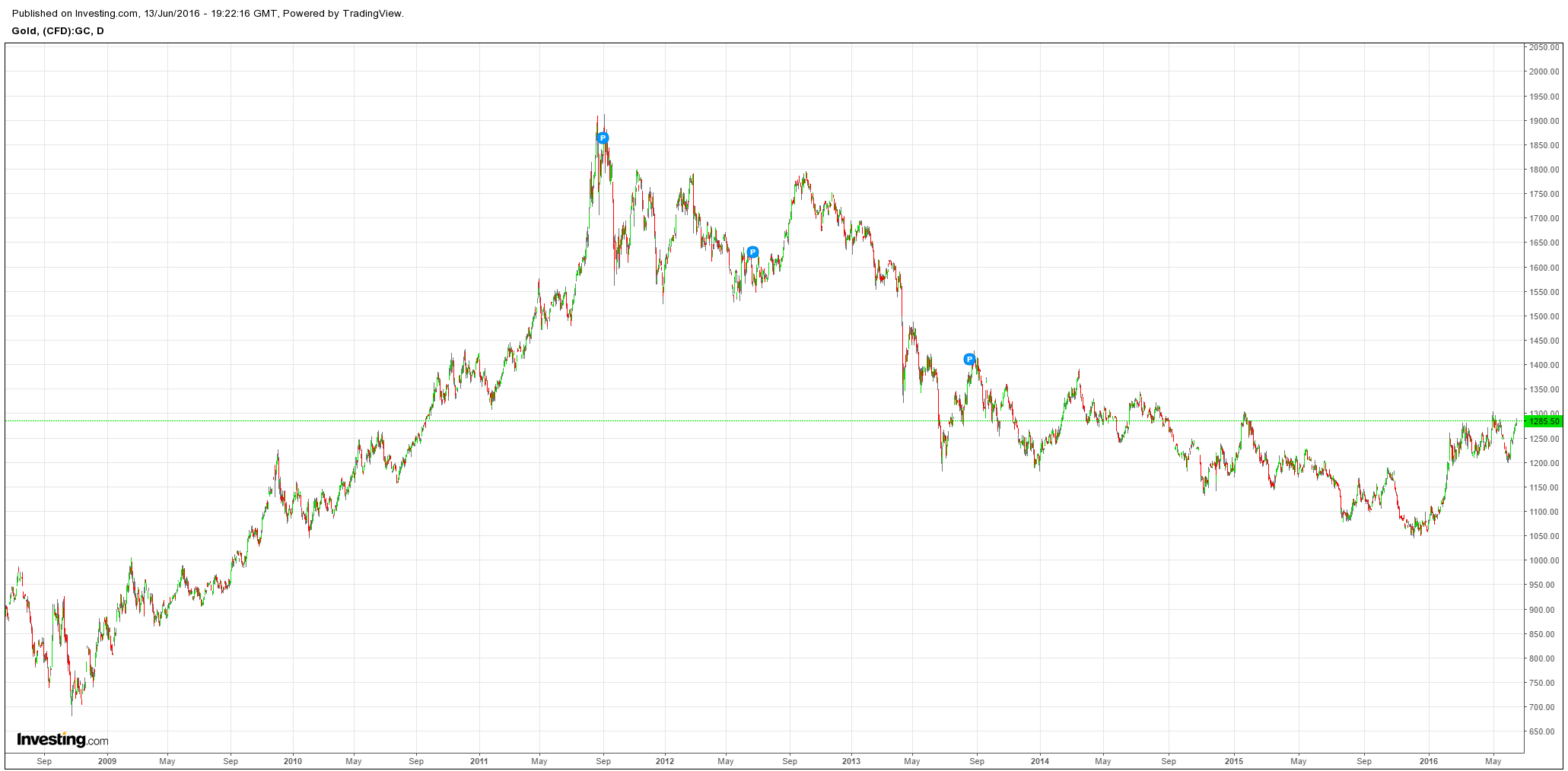 Oil is weak: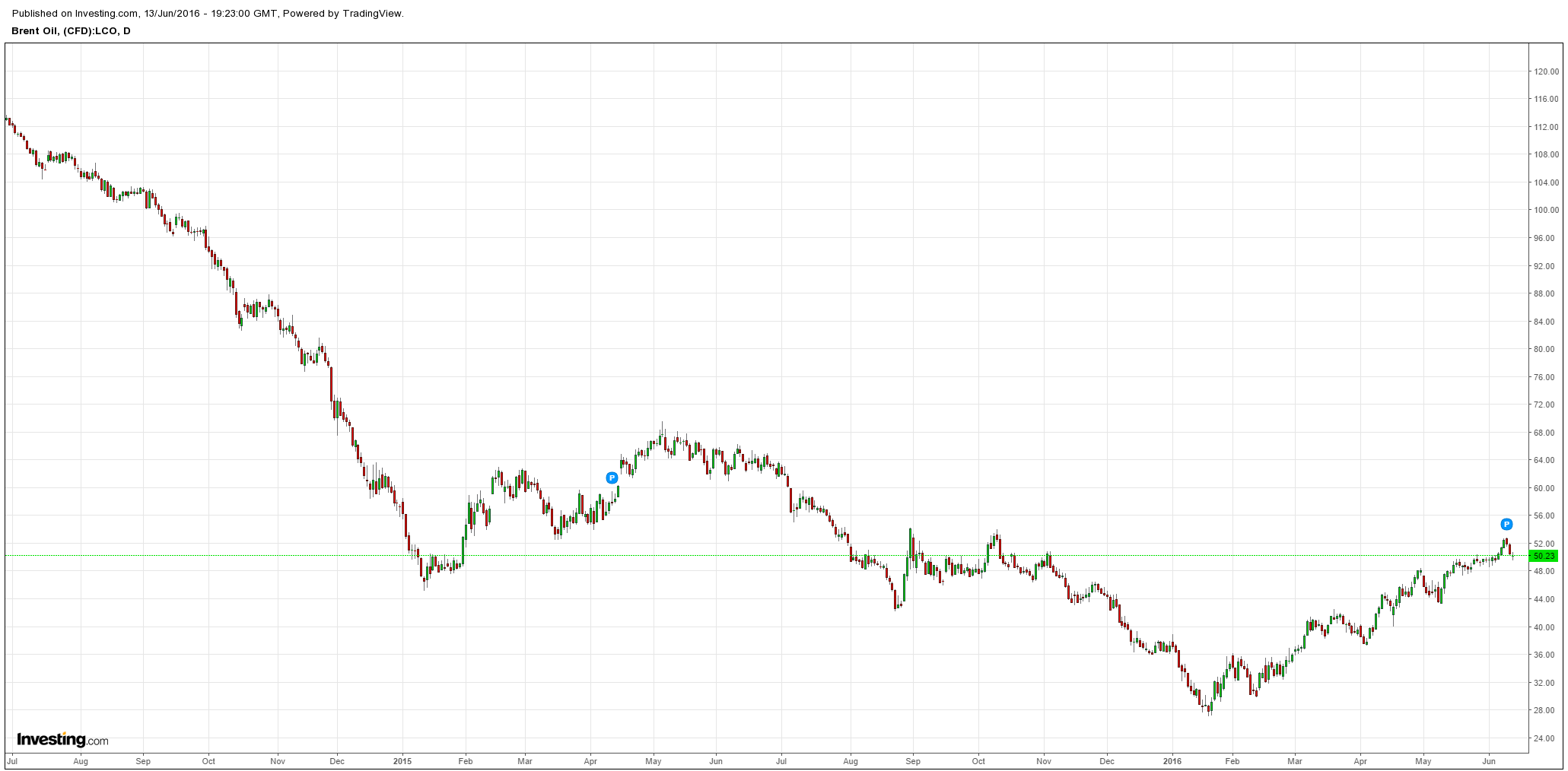 Base metals do not know what they are: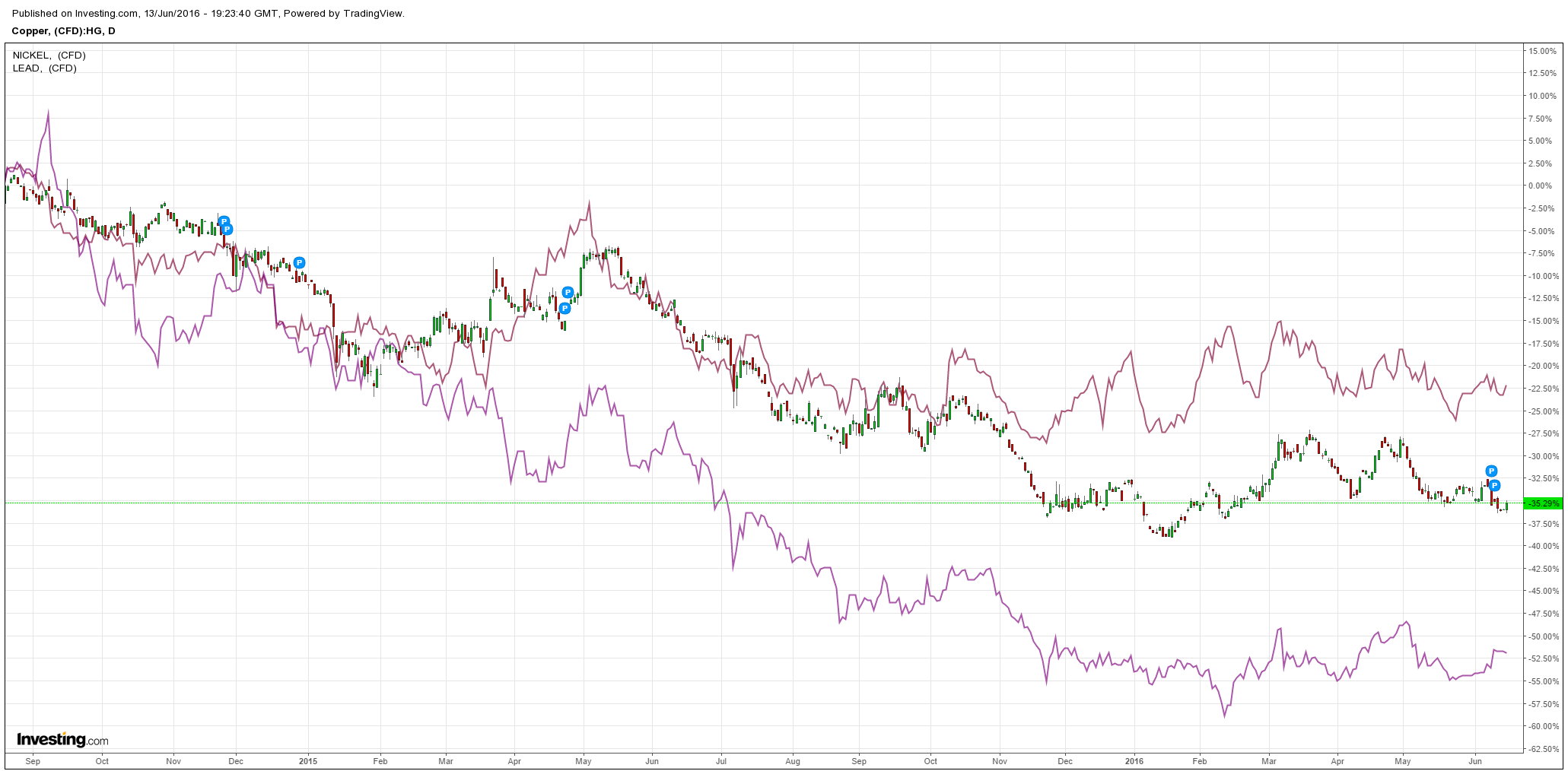 Nor miners: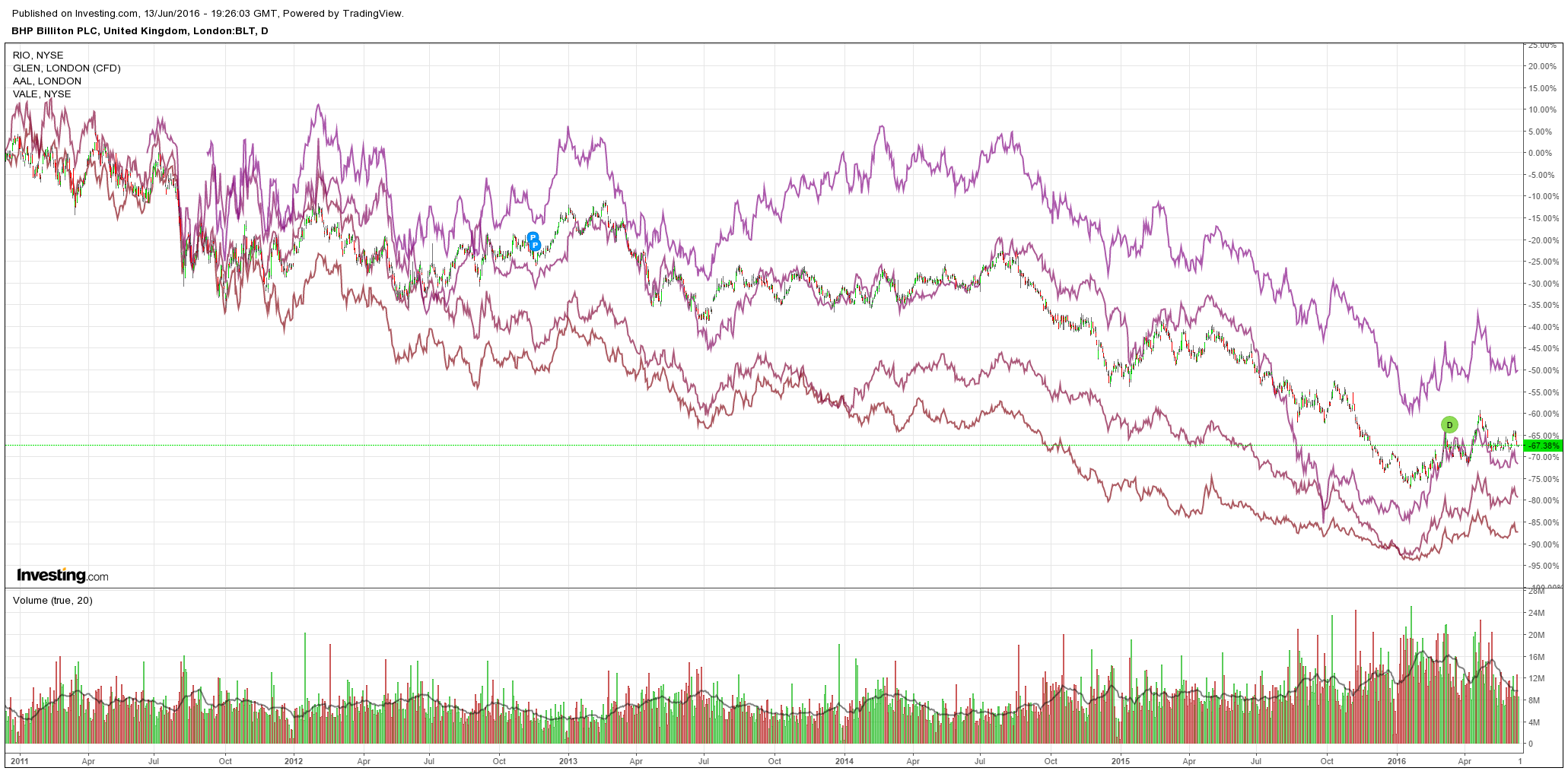 But US and EM high yield is falling with oil: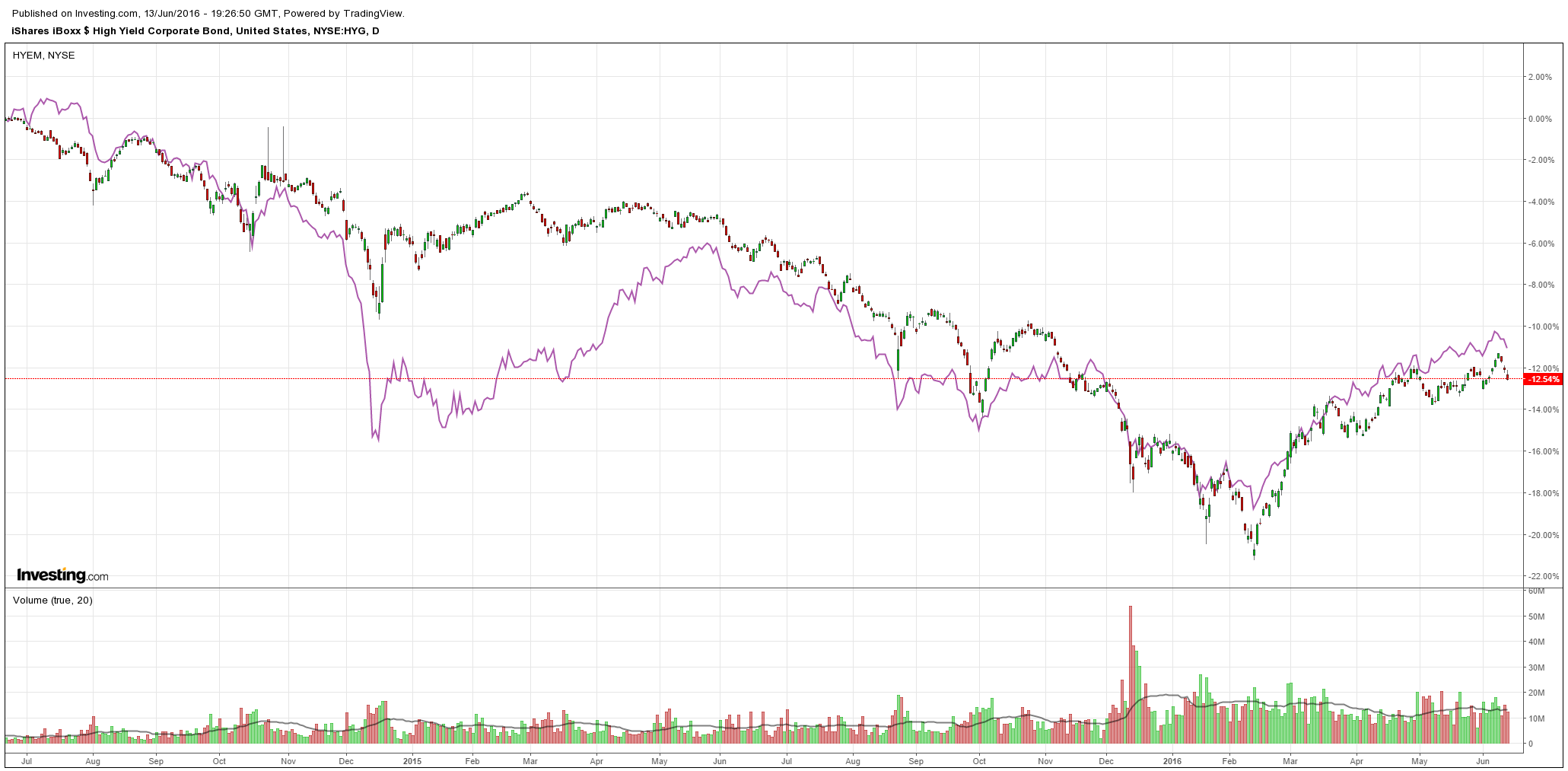 A number of cross-currents are at work here. Yellen greed has turned to Brexit fear as multiple polls suggest Britain is on the verge of an historic decision to leave the European Union. I won't comment on the sense or otherwise of doing so but it is clear that if it happens then the fallout will be broad and deep:
even though the UK is not in the euro, that currency will come under fundamental question as a sustainable entity as Brexit fires up extant exit movements across the continent. Most prominently, Fraxit will become a very serious problem as independence movements threaten to take power in next year's general election;
the falling euro will be a powerful triple-headed pulse given it is driven by the triple whammy of the ECB being forced to support capital-flight hit peripheral market bonds, as inter-bank markets spreads blowout on unknowable risks and growth is shocked;
a falling euro means a rising US dollar (and yen) and pressure across commodity prices, and the return of all of the dynamics that have driven the Mining GFC including capital flight from emerging markets made worse by a falling yuan;
stock markets are unlikely to do well;
it's fair to say that amid such forex chaos that gold will likely rise even though the US dollar does. To some extent this will simply be in anticipation of further US QE though it must be said that Brexit is an event of such deeply unsettling fiat currency resonance that gold is simply likely to shine, period.
As for Australia, the shock will be twofold:
wholesale bank funding costs will track European spreads given Aussie banks have a large dependence upon those markets so you can expect out-of-cycle rate hikes even as the RBA eases;
commodity prices will crash to new lows and so will the mining bear market;
both of these will trigger further rate cuts and a tumbling Aussie dollar as global markets turn risk off.
Could Brexit end the business cycle? Who knows? If you've been reading for any period of time you'll know that that is close at hand regardless and, if you've been paying attention, are already well positioned.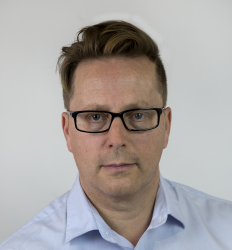 Latest posts by Houses and Holes
(see all)