One of the most profound changes affecting the Australian economy and society over the past decade has been the massive lift in Australia's net immigration, which surged from the mid-2000s and is running at roughly twice the pace of long-run norms (see next chart).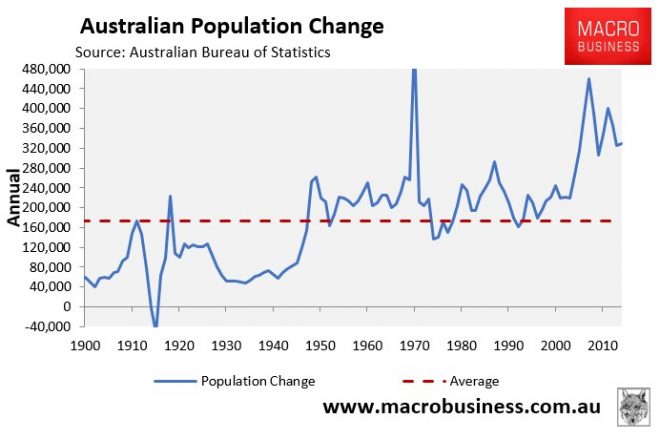 In 2014, John Howard gave a Radio National interview explaining his Government's dramatic increase in the immigration program:
"Every country does have the right to decide the composition, the manner, and the timing of the flow of people. And that's something the Australian people support…

One of the reasons why it is so important to maintain that policy is that the more people think our borders are being controlled, the more supportive they are in the long-term of higher levels of immigration.

Australia needs a high level of immigration. I'm a high immigration man. I practiced that in Government. And one of the ways that you maintain public support for that is to communicate to the Australian people a capacity to control our borders and decide who and what people and when they come to this country"
And yesterday, Howard gave an interview on Sky News whereby elaborated further on the massive ramp-up of Australia's immigration under his watch:
David Spears [Presenter]: "Is this [Brexit] as some have argued a rejection, therefore, of higher immigration, of even multiculturalism, multilateralism… is it a push-back of all these things?"

John Howard: "You can't group all of those things together. Let's deal first of all with immigration. It is not a rejection of immigration. In fact it's a reaffirmation of the nation's determination to decide – as I declared and argued and the current government does – we will decide who comes, the numbers, where they come from, and what skills they bring with them".

David Spears: "So this is the British people saying we will decide who comes here"?

John Howard: "I think it is. It is very much the reality that if you want to maintain public support for a high immigration program, you make it very clear that you are going to monitor that program and that you are going to regulate the flow of people. And if you do that, the local population will accept it. But in Britain, they have felt for years with growing apprehension that they just don't control their borders"…

"It's not unreasonable of people. It's not racist of people. It's not xenophobic of people to say 'we want to keep an eye on the flow of immigration'. And that's all that I ever argued in relation to Australia. If you look at what happened to immigration when I was Prime Minister, it was very high. It was not racially based. It was based on regulating the flow of people. choosing them according to their contribution to Australia. And according to the way in which they would integrate into the Australian community".

David Spears: "Immigation today is still higher today per capita in Australia than it is in Britain?"

John Howard: "Yeah. And one of the reasons is it's broadly accepted, not totally, but broadly accepted, is that people feel that governments have got control of the program. And that we are choosing people according to their contribution to the future welfare of the nation…"
A few things to note.
First, it was the sleight of hand of John Howard that originally mislead the Australian people on immigration. Howard effectively performed a 'bait-and-switch' on the Australian people whereby he slammed the door shut on the relatively small number of refugees arriving into Australia by boat all the while stealthily shoving open the door to economic migrants arriving here by plane.
Howard never explicitly mentioned that he was a "high immigration man" because he knew the electorate would be against it. Instead, he scapegoated refugees to give the impression that he was stemming the migrant inflow while proceeding in secret with his 'Big Australia' plan.
Unfortunately, rather than being honest with the electorate, the Rudd/Gillard Governments and the Abbott/Turnbull Governments continued the subterfuge. There has never been any community consultation, any national discussion, or mandate to proceed with turbo-charged levels of immigration.
This comes despite an Essential Research opinion poll last month revealing that the overwhelming majority of Australians (59%) believed "the level of immigration into Australia over the last ten years has been too high",  more than double the 28% of Australians that disagreed with that statement.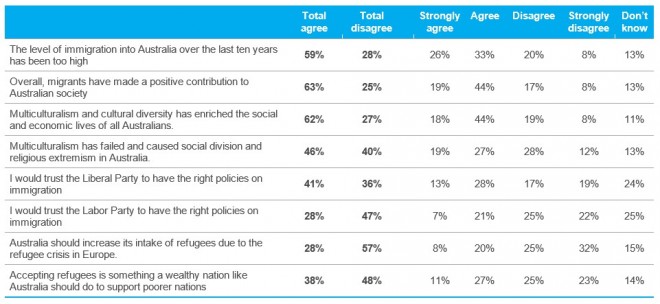 Second, Howard's claim that the Australian Government has "control of the [immigration] program" is laughable.
As revealed yesterday in the joint Fairfax-ABC investigation, the Department of Immigration has turned a blind-eye to widespread rorting and corruption within Australia's skilled and student visa programs, ignoring tens of thousands of cases of visa rorting by people arriving into Australia by plane.
And the revelation of rorts has continued, with The ABC reporting yet more fraudulent activity in the visa-migration system:
A prominent member of Melbourne's Indian community said he knew of at least 40 Indians who had paid large cash sums to obtain fake skilled and student visas in an effort to get permanent residency.

Jasvinder Sidhu, a lecturer at RMIT and former multicultural advisor to Premier Daniel Andrews, said some of the fake visa-holders had gone on to be exploited, and in some cases raped, by their bosses.

Mr Sidhu said he was approached by a "visa fixer" to take part in the scam.

This same fixer was caught on a hidden camera telling an undercover operative he knew employers in Sydney and Melbourne willing to create fake jobs for foreigners.

The fixer said he could help organise the false paperwork in exchange for $50,000…

Mr Sidhu said the "visa fixer" approached him on Facebook.

"He said, very confidently, 'in any industry we can get sponsorship'. And he even offered me money. For every case I think it was $5,000 he was offering," Mr Sidhu said…

The fixer said he would then arrange for a corrupt employer to provide the paperwork for a fake job and visa sponsorship.

"They were offering multiple sponsorships in mechanics, commercial cookery, IT as well," Mr Sidhu said.

"They did say his boss had a good range of 457 [visas] in IT, in information technology"…

"These people will create your fake time sheets, fake pay sheets, and fake superannuation. Everything is fake.

"You are paying extra to create a job that doesn't exist, and a service that was never delivered, and you are getting a permanent residency, which is not fake. That is the real output."
And here's another report of visa rorting in Queensland's north, via The ABC:
Immigration officials have seized a group of illegal workers in the north Queensland town of Bowen, some of whom are suspected of acting as labour-hire contractors in the agriculture industry.

Border Force officials raided a number of addresses in Bowen last week and detained four men and two women from various countries including Indonesia, Malaysia, Thailand, South Korea and China.

Authorities believe at least four were acting as labour-hire contractors; the intermediaries between the farmer and worker.

It is further alleged they were sourcing illegal labour and sending "sizeable" sums of money offshore…
When combined with the Turnbull Government's policy allowing 6 year-olds and their guardians visa entry into Australia's primary schools (and allowing them to purchase established property), along with the proposal to allow migrants to bring into Australia their elderly parents (thus further straining Australia's healthcare system and infrastructure), it is clear as day that Australia's immigration system is a farce and that we have little control of the intake.
Moreover, because of this dysfunctional policy, Australia is on track to double its population by 2050 to more than 40 million people, despite virtually no discussion or mandate for this dramatic change, nor any plan on how to cope with this growth.
Australia desperately needs to openly and maturely debate the whole immigration system and population growth issue, not shut-down debate, as our major parties have done.
The only political party that is willing to discuss this important issue is the Sustainable Australia Party, which is why they have my vote in the Senate in the upcoming Federal Election.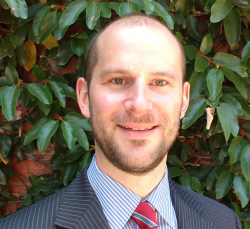 Latest posts by Unconventional Economist
(see all)