Oh dear, from the ABC:
Australian Border Force staff have been referred for investigation over more than 100 cases of alleged corrupt activity in Australia's skilled and student visa program.

A 7.30-Fairfax Media investigation has discovered that in the last 12 months, Australian Border Force chief Michael Pezzullo has referred 132 cases of suspected corruption inside the department to the national corruption watchdog, the Australian Commission for Law Enforcement Integrity (ACLEI).

It comes as a former immigration official claims that a focus on boat arrivals has allowed migration crime involving people arriving by plane to flourish unchecked.

"In the border security debate, it has been easy to deflect the public's attention to boat arrivals," said Joseph Petyanszki, who worked at the Department of Immigration for 27 years and was joint head of the Department's investigation office between 2007 and 2013.

"But this fear-mongering has totally ignored where the vast bulk of real fraud is, most significantly undermining our immigration programs."

He said the department was ignoring tens of thousands of cases of visa rorting, including thousands of successful visa applicants his investigators uncovered in Victoria, South Australia, Tasmania and Western Australia.

"Numerous investigations [by the department] revealed massive fraud within our Student, Skilled Migration, 457 programs," he said.

"Some investigations revealed thousands of skilled migrant applicants had lodged bogus qualifications from private colleges, funded by the Australian taxpayer, and in some cases excellent counterfeit degrees from our most prestigious Victorian universities.

"One investigation identified up to 4,000 applicants who used such documents to apply for skilled migration."

Mr Petyanszki is now calling for a major overhaul of the fight against migration crime.

"Australia needs many more officers who are trained to focus and understand fraud and assist decision-making officers in quarantining cases which may involve fraud," he said.

"Immigration laws are also beset with loopholes that can be exploited by unscrupulous migration agents.

"For years, the law, and the system, has favoured the arrive-by-place fraudsters at the expense of the integrity Australia's migration program."

A department spokesman said Border Force had spent 12 months ramping up its attack on visa and migration fraud.

The spokesman also cautioned that many of the 132 corruption allegations had not been verified and some involved allegations about people who falsely claimed to be Border Force staff.

He has given sworn testimony to the Immigration Department about his former company, but has never spoken publicly about the company's practices, until now.

…Whistleblower Clint Raven was working for a multinational construction contractor…when he discovered his employer was sponsoring Irish nationals for jobs that did not exist.

"As a business we were issuing or sponsoring visas for workers as project co-ordinators, project administrators, where that role didn't exist on our site and these people, their actual jobs was as a labourer on the ground," he said.

He believes what he discovered was blatant fraud.

…"The issue is that Australians are missing out on jobs and there are people jumping the queue to gain residency into the country off the back of a mythical labour shortage," he said.

"These people are not only coming in as so-called skilled workers, they're in labouring positions that could be filled by a school leaver that's going straight on the dole queue."

He believes the extent of the rorting means it cannot have escaped the notice of immigration authorities.

"I think the sheer volume of it would've definitely raised some eyebrows about the 457 system," Mr Raven said.

"It was clearly, in this instance, just a means of getting people into the country to gain permanent residency."

Asked if he thought it was a form of people smuggling, he replied: "Exactly".
Don't concern yourself, the population ponzitiers are onto it. First Malcolm Turnbull:
From July 1, students aged six and above would be able to apply for student visas regardless of their country of citizenship – and their guardians can also apply for Guardian visas (subclass 580)…

These visa-rule changes, which were announced during Prime Minister Malcolm Turnbull's visit to China in April, also mean non-residents can buy several new properties or one existing property…

Dave Platter, from the leading Chinese international-property portal Juwai.com said there has been a nearly 20 per cent jump in inquiries for properties in Australia since Mr Turnbull's announcement…

Estate agents Vera and Geoffrey Wong have hosted an open home in Sydney's Eastwood.

Most of their clients are either Chinese or South Korean investors, and Mr Wong says when they were choosing a property, there is no doubt their children's education is considered most important.

He said buyers are planning purchases that cater for their children's entire education.

"Schooling … that is – I can't emphasise it enough – is one of the main factors," he said.

"Our clients, I would say over 70 per cent, (are looking,) at schooling and the university afterwards."
And then both major parties:
The Coalition has promised a continuous five-year visa for parents of Australian residents, currently offered to only to those applicants on a case-to-case basis who have lodged a concurrent permanent parental visa application.

If re-elected, the Coalition will remove the requirement for these parents to have lodged a concurrent permanent parental visa application.

"The Coalition recognises that many Australians, including our growing South Asian and Chinese communities, face particular pressures through the separation of children from parents and grandchildren from grandparents," Peter Dutton said.

"We want to help families reunite and spend time together, while ensuring that we do so in a way that does not burden Australia's health care system," he added.

In order to apply for the enhanced parental visitor visa, the applicants will have to buy private health insurance from an Australian insurance provider, and they or their sponsoring family will be required to pay a bond.

Unveiling its 'Long Stay Parental Visa' policy, the Labor last week promised a parental visa that would allow parents of migrants a continuous stay of three years. Labor's proposal also has the conditions a mandatory private Australian insurance policy and a $5000 bond for each applicant.
To be clear, MB is in favour of a well managed moderate immigration program that enhances the standards of living of the existing population and one that would boost our intake of refugees.
What we cannot support is a population ponzi scheme run by crooks and a cabal of politicians and corporate rent seekers that aims to line their own pockets as they disguise Australia's falling standards of living.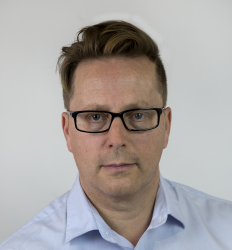 Latest posts by Houses and Holes
(see all)