As if a decade of rampant population growth (immigration), clogged roads and public transport, unaffordable housing, and degrading public services wasn't enough. Now both major parties want to double-down on the population ponzi by allowing parents of Australian residents to migrate here on five-year visas. From SBS:
The Coalition has promised a continuous five-year visa for parents of Australian residents, currently offered to only to those applicants on a case-to-case basis who have lodged a concurrent permanent parental visa application.

If re-elected, the Coalition will remove the requirement for these parents to have lodged a concurrent permanent parental visa application.

"The Coalition recognises that many Australians, including our growing South Asian and Chinese communities, face particular pressures through the separation of children from parents and grandchildren from grandparents," Peter Dutton said.

"We want to help families reunite and spend time together, while ensuring that we do so in a way that does not burden Australia's health care system," he added.

In order to apply for the enhanced parental visitor visa, the applicants will have to buy private health insurance from an Australian insurance provider, and they or their sponsoring family will be required to pay a bond.

Unveiling its 'Long Stay Parental Visa' policy, the Labor last week promised a parental visa that would allow parents of migrants a continuous stay of three years. Labor's proposal also has the conditions a mandatory private Australian insurance policy and a $5000 bond for each applicant.
Seriously, where is the economic benefit of allowing a flood of elderly people into Australia? They will add pressure to an already strained system and will not work, pay taxes, or contribute in a meaningful way to the economy.
Moreover, where is the additional federal government investment in hospitals and infrastructure to keep up with the expected migrant influx?
Sure, both parties will ensure that these migrants have private health insurance. But given that they would be old, and likely heavy users of health services, they will place upward pressure on private health insurance premiums for everyone else. Moreover, they would place greater pressure on health care professionals – both private and public – whose training is paid for, to a large extent, by the taxpayer.
Seriously, this rapid population growth and march towards a 'Big Australia" must stop. Australia's infrastructure, public services, housing affordability, and overall living standards are already under strain. And adding a whole bunch of old migrants into the mix will just exacerbate the decline.
If you care about this issue, Vote 1 Sustainable Australia Party in the Senate in the upcoming Federal Election.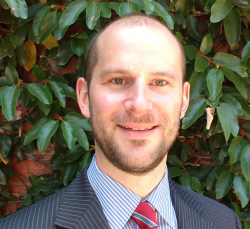 Latest posts by Unconventional Economist
(see all)