It is very obvious right now that APRA ought to be tightening macroprudential. Banks are moving to grow property investor loan books and the regulator will quickly lose the stability it has gained by sitting on specufestors and squashing loan growth to 5%: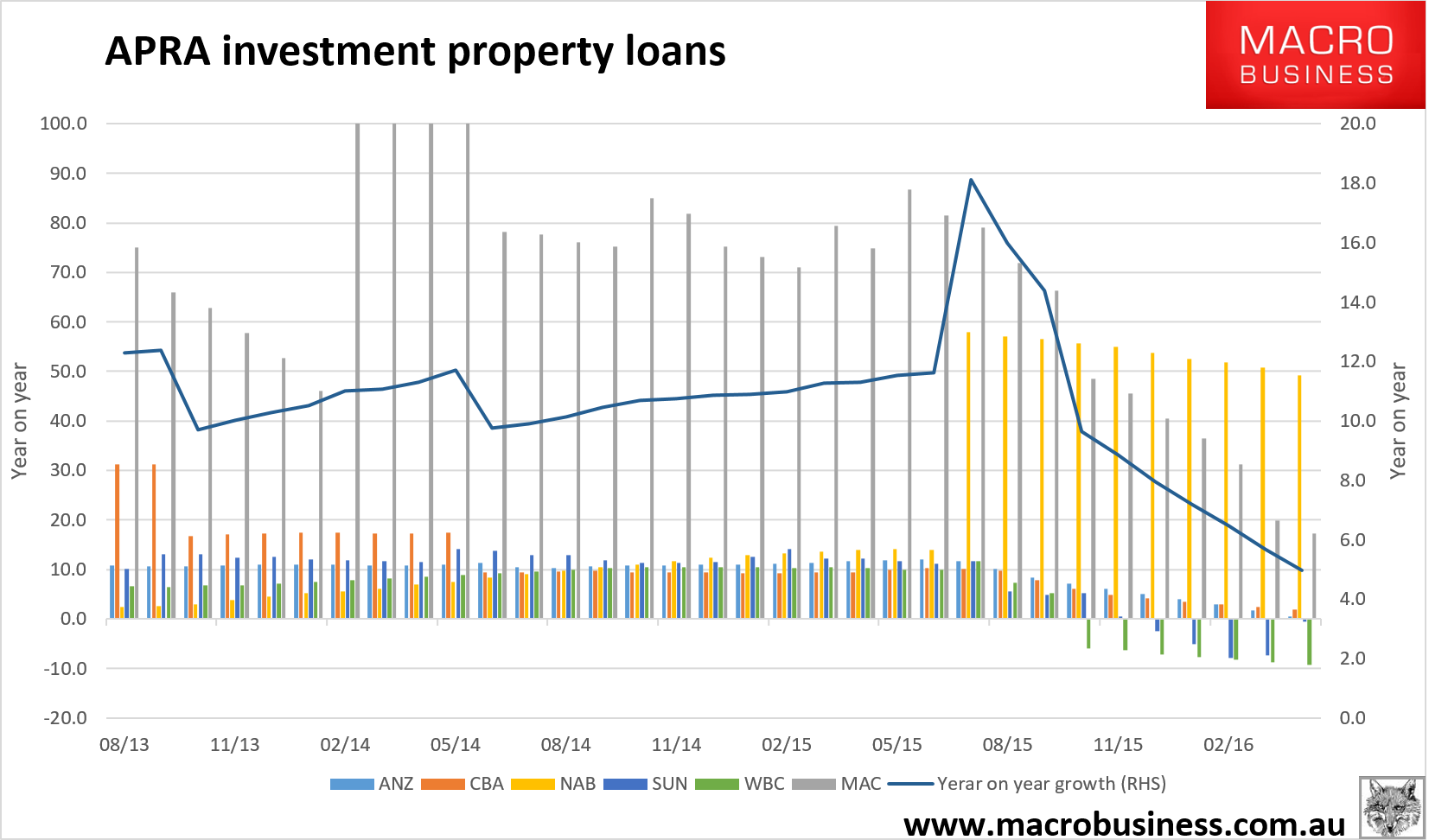 Yesterday's RBA statement contained an intriguing reference to house prices that may throw light on any APRA delay beyond their innate sluggishness:
Indications are that the effects of supervisory measures have strengthened lending standards in the housing market. Separately, a number of lenders are also taking a more cautious attitude to lending in certain segments. Dwelling prices have begun to rise again recently. But considerable supply of apartments is scheduled to come on stream over the next couple of years, particularly in the eastern capital cities.
Basically, that is central banker speak for:
APRA has slowed house prices until recently;
banks are running scared from the Chinese bid, and
we will rely on more supply to curb further price growth.
But that supply needs to be funded. So the above may imply that APRA will allow more investor borrowing to help stabilise any Chinese instability. Which is just what Highrise Harry asked them to do, via Gotti the Meriton foghorn six weeks ago:
Australia's leading apartment owner and developer, Harry Triguboff, visited the Australian Prudential Regulation Authority and ­the Australian Securities & Investments Commission this week. The ­visits were unprecedented and ­reflect the deep concern Triguboff has with the looming potential crisis in sections of the Australian apartment market…

…The Chinese investors were told that if, on apartment completion, they could raise another 20 per cent to bring their equity to 30 per cent, the bank would then lend them a further 70 per cent, but this offer was subject to valuation of the apartment at the time of settlement and a security assessment of the buyer…

The big rise in supply has caused the Australian apartment market to slip…if buyers of off-the-plan apartments can't raise the money that they counted on from the local Australian banks and/or in China, Triguboff estimates that apartment prices will fall by 20 per cent to 25 per cent…

…Triguboff wants APRA and ASIC to allow the banks to honour their undertakings to fund 70 per cent of the apartments even if those undertakings had escape clauses based on valuations and so on. If the loan undertakings are not honoured, it will not only cause an Australian downturn and lower apartment prices but severely damage the relationship between Chinese investors in Australia. It may take a generation before they return to our market.
Let's hope that this rather neat picture is just my filthy imagination.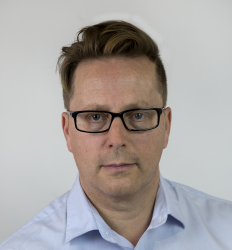 Latest posts by Houses and Holes
(see all)