For the fourth time this month, Robert Gottliebsen ("Gotti") has sounded the alarm on behalf of his mate, "Highrise" Harry Triguboff, about the threat of an apartment bust. From The Australian:
Australia's leading apartment owner and developer, Harry Triguboff, visited the Australian Prudential Regulation Authority and ­the Australian Securities & Investments Commission this week. The ­visits were unprecedented and ­reflect the deep concern Triguboff has with the looming potential crisis in sections of the Australian apartment market…

…The Chinese investors were told that if, on apartment completion, they could raise another 20 per cent to bring their equity to 30 per cent, the bank would then lend them a further 70 per cent, but this offer was subject to valuation of the apartment at the time of settlement and a security assessment of the buyer…

The big rise in supply has caused the Australian apartment market to slip…if buyers of off-the-plan apartments can't raise the money that they counted on from the local Australian banks and/or in China, Triguboff estimates that apartment prices will fall by 20 per cent to 25 per cent…

…Triguboff wants APRA and ASIC to allow the banks to honour their undertakings to fund 70 per cent of the apartments even if those undertakings had escape clauses based on valuations and so on. If the loan undertakings are not honoured, it will not only cause an Australian downturn and lower apartment prices but severely damage the relationship between Chinese investors in Australia. It may take a generation before they return to our market.
According to Gotti, then, the Australian apartment market is a speculative bubble and, rather than allowing it to deflate, Australia's regulators should allow the banks to lower lending standards and blow it even bigger?
Of course, the wiser thing to do would be for Australia's financial regulators to tighten the macro-prudential screws further, allowing the RBA to cut rates, lowering the dollar, and providing a much needed boost to Australia's tradeable economy. This should have been done four years ago, long before the dumb bubble was allowed to inflate to its current monsterous proportions, but it still needs to be done now.
It's time for Highrise Harry to take some pain.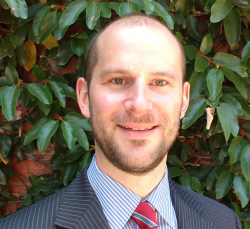 Latest posts by Unconventional Economist
(see all)