The mayor of London, Sadiq Khan, has spoken out about foreign investors using homes in London as "gold bricks for investment" following an investigation which found that the UK's tallest residential skyscraper is now more than 60% foreign-owned and is under-occupied. From The Guardian:
Khan warned that building thousands of new homes a year in London to solve the housing crisis would mean nothing if "they are all bought by investors in the Middle East and Asia for use as second homes or they sit empty"…

"The Guardian's front page today is an example of the consequences of the last eight years of being obsessed by numbers rather than [building] the right sorts of homes."

The investigation revealed that homes in The Tower, a 50-storey skyscraper at St George Wharf in Vauxhall, which opened in 2013, had been sold to more than 130 foreign buyers including a Russian billionaire, the former chairman of a defunct Nigerian bank and a Kyrgyz vodka tycoon. None of the 214 flats in the tower are classed as affordable, although it was built as part of a wider development that included 30% low-cost comes.

The shadow housing minister, John Healey, said the building had become "a symbol of the housing crisis" in which new homes are sold abroad as investments and left largely empty while fewer and fewer young people can afford to buy or rent in the city. He said that it "fuels people's anger and sense of injustice".
Wow. I wish Australia's mayors would be so forthcoming. We could certainly do with Mr Khan in Melbourne where high-rise apartments are popping-up all over the place, many of which are being marketed and sold to foreigners and being kept vacant: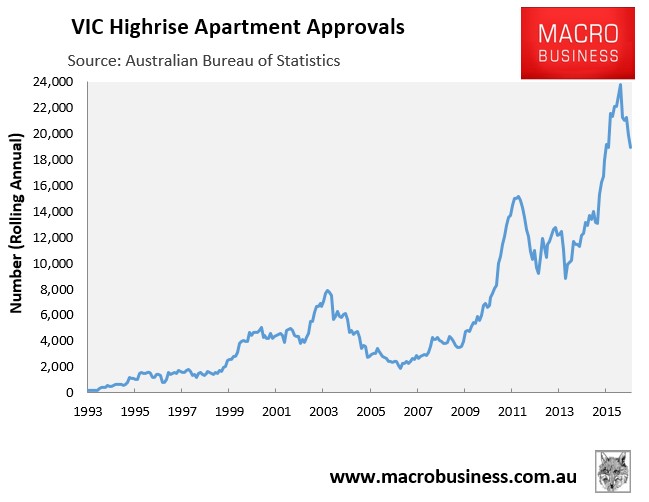 For an eye-opening examination, check-out the below video from Four Corner's recent Home Truth's special report, featuring Prosper Australia president, Catherine Cashmore, taking reporter Ben Knight for a tour through largely vacant apartment blocks in Melbourne's CBD where, at 8pm on a Tuesday night, the lights are off and nobody's home:
Former Victorian Premier Jeff Kennett also makes an appearance in the video, slamming the high-rise dog boxes proliferating through Melbourne:
"We are still building units that, to be quite honest, you wouldn't put your dog in. I mean, some of these one bedroom vertical fridges are appalling. And I couldn't imagine anything worse"…

"I think we are in for a crunch, there's no doubt about it"…
Sadly, dissenting voices like Kennett's are the exception, not the norm.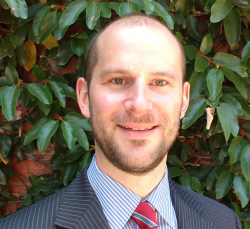 Latest posts by Unconventional Economist
(see all)