Did the last commodities economist in government turn the lights off when they left? From BS:
Conservationists and traditional owners have been floored by Queensland's decision to grant mining leases for Adani's mega-coal mine while two court challenges are unresolved.

The Queensland government has cleared the last major state hurdle for the Indian miner to proceed with its $22 billion mine, rail and port project in the Galilee basin and at Abbot Point.

But even Adani says it won't make a final investment decision on the project until legal challenges by "politically motivated activists" are concluded, and it has the last approvals it needs.
Readers will know that MB has treated this project with the contempt it deserves not for environmental reasons (though they also make sense) but because it makes zero economic sense. The project is known to have break even costs around $100 per tonne. Yet thermal coal is currently averaging $50 on its way to the $30s as global oversupply refuses to rationalise quickly. Moreover, there are numerous Australian projects that operate far more cheaply than Adani so they will have to shut to accommodate it delivering a truly backwards blow to thermal coal revenues and productivity.
And it gets worse, from Macquarie:
We haven't made any meaningful adjustments to our thermal coal price forecasts and still see the outlook as negative. Our 2021 price remains below current spot, to which we see ~20% downside in the interim years. The thermal coal bear case is well known by now: a global drive towards cleaner energy, falling power intensity of economic growth and increasing power plant efficiency mean global consumption has more-or-less peaked. And the seaborne market, which sets the international price, is doing even worse. It has been in contraction since 2013 due to Chinese protectionism and India being able to supply more of the coal it needs domestically.

Last month, Macquarie's oil and gas equities research team, led by Iain Reid, published a comprehensive report on the global LNG market. The conclusion of the note is that the LNG market will be in surplus for the foreseeable future, rising to a peak of ~70mtpa by 2019. This peak is a thermal coal equivalent of ~190mtpa, or over 20% of the current seaborne market. If a meaningful portion of this surplus LNG manages to displace coal in regions with spare capacity (mainly Europe), coal's demise might even more brutal than we currently anticipate.
Where are the three highest cost and most vulnerable Australian LNG producers? QLD! The there is this shocker, from Reneweconomy:
Could Australia's sovereign wealth fund be the key source of finance that enables Adani's Carmichael mega coal mine in the Galilee Basin? News has emerged that India's Finance Minister, Arun Jaitley, will meet with Finance Minister Mathias Cormann and Chairman of the Future Fund, Peter Costello, on an Australian visit aimed at trying to secure subsidised government funding for Adani's proposed coal mega-mine.

Having utterly failed to attract finance from the commercial banking sector for the initial A$10 billion required for the mine, rail and port project, Adani is now looking to its friends in the Indian and Australian government for a little sugar. The Abbott-Turnbull Government has remained staunch supporters of the Carmichael mine but, knowing how unpopular it is with the electorate, would want to find a way to finance it that flies under the radar. A direct handout in the form of a grant is too obvious, but the Future Fund presents several opportunities for a sly multi-billion dollar investment.

"How could the Future Fund finance the Adani Carmichael coal mine?" is a question worth asking from a moral and common sense perspective as much as anything else, but here we will take a look at the practical side of how the Future Fund could end up investing in Carmichael.
Surely not.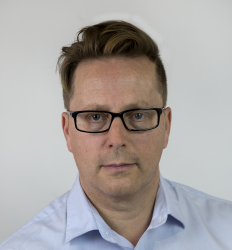 Latest posts by David Llewellyn-Smith
(see all)