Boing Boing has reported that the US has used special trade powers to block a massive Indian solar project because it planned to use domestically sourced solar panels:
The Jawaharlal Nehru National Solar Mission was on track to deliver deploy 20,000 MW of grid connected solar power by 2022 ("more than the current solar capacity of the world's top five solar-producing countries combined") but because India specified that the solar panels for it were to be domestically sourced, the USA sued it in WTO trade court and killed it.

The USA has its own domestic solar initiatives that generally have "buy local" rules, but those are permissible under the WTO. The WTO court ruled that India's buy-local rules were not [permissible]…

By putting pressure on India's solar program, and by hiding behind the biased WTO agreements, the United States wants to boost its solar exports to India, which it argues have fallen by 90% from 2011, when India imposed the rules…
As noted in the article, the Trans Pacific Partnership (TPP) trade agreement expands these types of powers via its Investor-State Dispute Settlement (ISDS) chapter, which allows multinationals in signatory countries to sue governments to repeal policies that undermine their profitability.
So, does the above ruling mean that the TPP could be be used to prevent the building of Australian Defence assets (like submarines, cruiser ships and personnel carriers) or  public transport assets (e.g. train rolling stock) in Australia?
These are legitimate questions that need to be answered before parliament ratifies the TPP.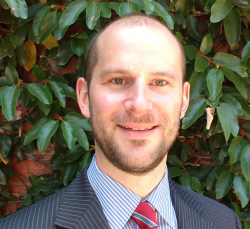 Latest posts by Unconventional Economist
(see all)