From The Age:
Malcolm Turnbull believes "pragmatism and compromise" is the key to Syria and the terrorism it fuels, as an unstated international consensus emerges which could see a temporary reprieve for the brutal dictator President Bashar al-Assad, leaving him in place while a new power-sharing arrangement is constructed.

Assad's removal had been a non-negotiable demand for the US and its allies engaged there, with Russia unofficially backing him as it seeks to extend its sphere of influence.

A possible compromise deal with the strongman accused of the most extensive war crimes since Hitler's Nazi regime, including torture of foreigners and the slaughter of thousands of his own people including with barrel bombs, would anger many Syrians, and would be major step back by the US.

But in a slap-down to hawks including former prime minister Tony Abbott, Mr Turnbull said Syria was a "complete catastrophe" which needed a political solution and not a military invasion.

He said as a pre-requisite, the world should acknowledge the nature of Sunni grievances fuelling terrorism and recognise that stability in Syria once Islamic State is neutralised will inevitably involve power-sharing with unpalatable types including hardliners who support or even engage in terrorism.
It appears the Howard back flip from neoconservatism noted yesterday was not an off-the-cuff comment. After fifteen years of foreign policy radicalism the Liberal Party, as well as the wider Western world, is returning to the bastion of 'realist' policy in the Middle East.
It may not be ethical but foreign policy never is and it offers better outcomes than delusional notions of democracy at the point of a gun which only serve to unleash chaos and the very blow back it is supposed to fight.
It's sad but that's the world we live in.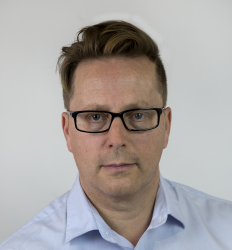 Latest posts by David Llewellyn-Smith
(see all)