Hot on the heels of the recent academic study examining home sales in Vancouver's west-side, which found that an incredible 73% of all buyers were Chinese, Canada's state-owned funder of mortgage-backed securities, the CMHC, has admitted that foreign buyers may be behind a "substantial portion" of luxury home purchases in Vancouver and Toronto, and has undertaken to gather concrete data. From Bloomberg Business:
"It's clear that we need to capture more detailed information on foreign investment, to better inform the Canadian government and housing market participants," Evan Siddall, chief executive officer of the Canada Mortgage & Housing Corp., said in the text of a speech delivered in Toronto Tuesday. "A lack of accurate and reliable data makes it difficult to determine if or how foreign investment may be affecting the market. Most of the available information is anecdotal. And the problem is that many foreign investors may prefer to hide their ownership."

Foreign money may be more likely to leave a market quickly, increasing volatility, he said. Options the Ottawa-based agency is considering include getting information from local realtors, developers and land registry offices on annual residential sales to foreign buyers for homes and condominium units.
As noted last week in The Globe and Mail, the median price for single-family detached homes sold on Vancouver's west-side reached a jaw-dropping $2.91-million in October, up 15.9% over the past year and 42% from October 2013. Whereas on the east-side of Vancouver, October's median house price hit $1.29-million, up 29.4% on a year ago and 47.7% up over the past two years.
All of which highlights, once again, why it is so important for Australia to robustly supervise/enforce its foreign ownership laws, which preclude non residents from purchasing established homes, as well as why it needs to implement the second tranche of the Anti-Money Laundering and Counter-Terrorism Financing Act 2006, which has been stuck in draft form for nine years and would rope in real estate gatekeepers like accountants, lawyers and real estate agents.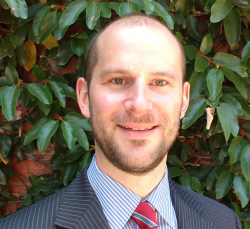 Latest posts by Unconventional Economist
(see all)