Over the weekend the mainstream press finally ran an article on the disaster unfolding around QLD's LNG industry. Not surprisingly, it came from Michael West, one of the few journalists left with a brain as well as cojones:
…It is constantly reported that the gas export terminals have " long-term oil -inked contracts".  But what exactly does this mean?

…Financial analyst Bruce Robertson says the huge move down in the oil price is likely to trigger contract renegotiations. "We have already seen Sinopec opt for such a renegotiation with Origin Energy's APLNG consortium".

…Serious doubts have arisen lately over the ability of the biggest customer for Origin Energy's $24.7 billion liquefied natural gas project to take delivery of the gas. Market  has  had it that the Chinese buyer may seek to slow the ramp-up of production, causing a hit to Origin's 2015-16 earnings.

As in the coal cycle, history is repeating in gas. The three major export LNG markets are Japan, Korea and China. Confounding the forecasters, demand from all three countries has declined, not rapidly risen.

…"In Asia, as in Australia, energy efficiency has also taken hold and lowered demand," says Robertson. "This is a far cry from the scenario of ever-expanding Asian demand that was spread by the industry prior to getting their rushed approvals for their Gladstone LNG plants."
Yes it is and as a result the $80 billion plunged into the Curtis Island white elephant is the single largest capital mis-allocation in Australian history.
But at the same time we got the following from the Australian Financial Review:
"When you do something as big and innovative and imaginative as this, don't imagine it is going to be easy – it's not easy," Knox said from Santos's Brisbane office ahead of Friday's sailing of the first GLNG cargo from Gladstone.

"We've risen to that challenge, we've demonstrated we can do it. I think what will happen over the next 20 years people will say, well thank goodness Santos did that, it was a great outcome for the company."

The halving of oil prices over the second half of 2014 has slashed the revenues Santos and its GLNG partners can expect to receive from initial exports, given LNG prices are directly linked to crude prices. JPMorgan energy analysts this month cited likely rates of return from GLNG at just about 6 per cent at current oil prices, about half the hurdle return rates typically used in the industry.

"If the price stayed at $US50 that would be right, but I don't believe and I don't think our investors believe the price will stay at $US50," Knox says in response.
As I pointed out Friday this is factually inaccurate rubbish from a journo on a junket to Curtis Island. These are cash returns not returns on capital. Once you add the cost of building the plants and infrastructure they will make amortized losses for as far as the eye can see. Add the debt taken on to do it and the firm's involved have all but been destroyed.
Now, before I lose you in the boring details of frigid gas let me bring you back to the point of this post. The failure to account for the unfolding LNG disaster is symptomatic of a much wider malaise in the Australian economy. It is the rise and rise and rise of outright, irredeemable and poisonous wussonomics. Let me explain.
The urban dictionary defines a "wuss" as:
A person who is physically weak and ineffectual. Often a male person with low courage factor. A person of dual sissiness. This is actually a combination word. The person this word describes is not only a wuss, he is part wimp and part puss. Originally first heard by Damone in Fast Times at Ridgemont High.

Ahh!! Your a frekin wuss!! Part wimp, part puss.
The LNG story, or non-story more to the point, is a perfect symbol of contemporary Australian wussonomics; a cowardly and skulking form of economics that unites all major Australian institutions in pathetically silent failure. Returning to the LNG story for a moment, consider the players:
The companies involved stuffed up enormously by leveraging into a bubble that meant that they built three LNG plants separately on the same little island, built three separate ports, three separate train systems, three separate 400km pipeline systems, three separate fracking and gas extraction operations and all for demand that is not there.
The guv'ment stuffed up enormously by egging it on and failing to do the most basic cost/benefit analysis on what a LNCSG industry would deliver, as well as failing to install an appropriate regulatory framework to prevent unintended consequences. This blundering was so epic that retrospective economic modelling shows that the lower the LNG price falls, and the further from profitability the LNG plants get, the greater the benefits to the eastern state economies. Yes, you read that right.
Quasi non-government entities such as the Reserve Bank of Australia completely bought the bubble as well and embarked on large scale operations to hollow out non-mining activity to "make room" for this economic imbroglio leaving a legacy of Dutch disease as they collapse.
The media is still busy kissing the butts of the architects of this capital and economic vandalism. At ORG, the CEO and Chairman are happily ensconced overseeing ever more shareholder destruction without a peep from the MSM while it delivers  STO executives ridiculous farewell panegyrics instead of running them out of town.
In short, the QLD LNG story cuts an uber-wussy swath right across the institutional structures we often point to as a part of our exceptional superiority. How can this possibly be?
I put it to you that there are four main drivers of Australian wussonomics, some deeper than others, and all of them go to the heart of the economic challenge confronting Australia's future.
The first pillar of wussonomics is our peculiar economic structure. After a three decade run of good fortune, we are left with a massively inflated cost structure that means the only two economic activities of any magnitude that are left are shipping dirt and borrowing money to inflate house prices.  This in itself leads to Banana Republic dynamics in which two dominant rent-seeking sectors – mining and banking – control policy, and various bizarre ideologies rise to justify that concentration.
The second pillar of wussonomics is the cyclical implications of the above. As we pass through cycles, bad decisions are made over and again, and those making them become more and more compromised.
One example is the extraordinary turnover in our political leadership. As each new leader takes on the trappings of the dominant rent-seekers, wussonomics is sustained as economic narrative of the day. Our leaders celebrate dying coal not rising solar. Terrified of the household debt underpinning banks, they preen "confidence" instead of shifting funding structures to productive lending.
A second example is the RBA which went from over-egging a commodity bubble and setting policy to let it run and, when its first bubble popped, shifting to over-egging a housing bubble and setting policy to let it run. Each blunder begets another as institutions and their leaders sink further and further into arse-covering over national interest. Then, one after another, these same leaders are torn down by a disaffected polity because wussonomics only makes things worse by entrenching the economic vandals while promising the world.
The third pillar of wussonomics is a really sick media. The timing here is unfortunate in that media is undergoing huge disruption that has bereft it of its traditional business model. That has killed vigorous journalism as cost cuts destroy corporate memory and talent, and as advertising becomes advertorial because managers are afraid to upset a narrowing set of business clients, that tend again to be in the dominant rent seeking sectors. One needs only to observe the centrality of real estate and banks to media profit growth to see this.
The fourth pillar of wussonomics is older and deeper. It is Australia's unique sub-altern identity, it's long term inferiority complex, a mind set that over-celebrates achievements and buries failures, which leaves Australians at constant peril of psychological colonisation.
As our great reckoning gathers pace, it is these four pillars of wussonomics that are preventing the nation from taking the measures needed to head off a collapse of some sort and/or to rebuild most effectively. We need the courage to take on rent-seekers and to describe our real circumstances, as well as shift policy so that we turn the ship slowly in another direction; the insight to hold our failed leaders to account so we can create from destruction, and the fortitude to admit it when we're wrong.
Australia has natural endowment, brilliant innovators, a huge capital pile and perfect Asian proximity yet instead of turning these features into the dynamic investment and trade gateway to Asia we've transformed into a bloated, backward and rapidly declining economic wuss.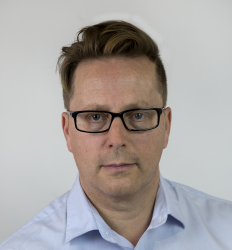 Latest posts by Houses and Holes
(see all)