From the AFR's Angela Macdonald-Smith talking with outgoing Santos CEO David Knox about GLNG:
"When you do something as big and innovative and imaginative as this, don't imagine it is going to be easy – it's not easy," Knox said from Santos's Brisbane office ahead of Friday's sailing of the first GLNG cargo from Gladstone.

"We've risen to that challenge, we've demonstrated we can do it. I think what will happen over the next 20 years people will say, well thank goodness Santos did that, it was a great outcome for the company."

The halving of oil prices over the second half of 2014 has slashed the revenues Santos and its GLNG partners can expect to receive from initial exports, given LNG prices are directly linked to crude prices. JPMorgan energy analysts this month cited likely rates of return from GLNG at just about 6 per cent at current oil prices, about half the hurdle return rates typically used in the industry.

"If the price stayed at $US50 that would be right, but I don't believe and I don't think our investors believe the price will stay at $US50," Knox says in response.
Codswallop. GLNG does not have a return on capital at Brent $50. It has a cash return at $50, so long as its supply contracts hold up. If you add the cost of building the plant then the break even for any return is around $80.
GLNG and the other Curtis Island plants were a bubble. They rushed in with their silly projections of endless demand growth and built everything three times over, in the process engineering the greatest single capital mis-allocation in the history of the Australian economy.
GLNG has destroyed Santos and it is disintegrating before our eyes. Someone else may ultimately turn a buck from GLNG but not in a hurry.
And the AFR punch line is:
The writer travelled to Gladstone as a guest of Santos.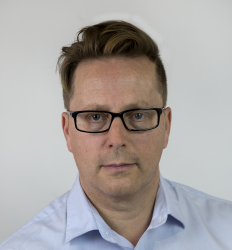 Latest posts by Houses and Holes
(see all)