Zero Hedge has confirmed what many of us already knew: that US healthcare corporations ("big pharma") are the puppet master pulling the Trans-Pacific Partnership (TPP) trade deal's strings:
 …thanks to more documents published by Wikileaks, and analyzed by the NYT, it appears that "big pharma" is once again pulling the strings, this time of the Trans Pacific Partnership, which if passed will "empower big pharmaceutical firms to command higher reimbursement rates in the United States and abroad, at the expense of consumers" according to "public health professionals, generic-drug makers and activists opposed to the trade deal"…

Worst of all, the negotiations for the next price increase is taking place in utmost secrecy where "American negotiators are still pressing participating governments to open the process that sets reimbursement rates for drugs and medical devices..

As RT notes, the latest disclosure links the Healthcare Annex to the secret draft of the quite aptly-named "Transparency" Chapter of the TPP, along with each country's negotiating position. The leaked "Annex on transparency and procedural fairness for pharmaceutical products and medical devices" is dated from December 2014, with the draft being restricted from release for four years after the passage of the TPP into law…

As the NYT notes, "foreign governments and health care activists have accused pharmaceutical giants, mostly based in the United States, of protecting profits over public health"…

"That fight re-emerged in the Pacific trade negotiations, which involve countries with strong cost-containment policies, like New Zealand, as well as poor countries like Peru and Vietnam.

The agreement "will increase the cost of medicines worldwide, starting with the 12 countries that are negotiating the Trans-Pacific Partnership," said Judit Rius Sanjuan, a lawyer at Doctors Without Borders, a humanitarian organization that provides medical care in more than 60 countries"…

RT adds that one country that should be in arms over the TPP is Australia:

"The secret negotiations now allegedly reveal that Australia's Pharmaceutical Benefits Scheme might be undermined, pushing up the cost of medicines in the country."

"United States trade negotiators have aggressively pushed for provisions favoring multinational pharmaceutical manufacturers at the expense of national governments and public healthcare systems"…
Trade Minister, Andrew Robb, has previously stated that he won't sign any deal that extends patents or would compromise Australia's health system.
Let's hope he keeps his word, because that's exactly what big pharma are pushing for. It is also what the Coalition did (i.e. extend patents) when it signed onto the Australia-US FTA a decade ago.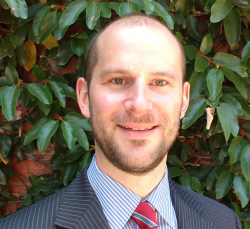 Latest posts by Unconventional Economist
(see all)