It's awwn, from Goldies today:
Up to 50% of Tier 2 iron ore output at risk of closure
The outlook for the iron ore industry has become increasingly clear in the 12 months since the market fell into oversupply, and we reflect this increased confidence in our updated forecasts. We expect seaborne iron ore demand to peak in 2016 as the displacement of marginal Chinese iron ore production fails to offset a contraction in domestic steel consumption, while the risks of a demand shock increase over time as the Chinese steel stock converges towards the OECD average of 11 tonnes per capita. Faced with a mature market, we believe Tier 1 producers have no alternative but to reduce unit costs and to exploit their asset base more efficiently; their production volumes are not at risk from a lower iron ore price.
And on RIO:
Our Global Macro team believes that iron ore prices will continue to trend towards US$40/t over the next 18 months as continued new supply and lackluster demand cause a glut of supply. Furthermore, we now believe that iron ore prices are unlikely to recover above US$50/t again. With iron ore representing c.60% of CY15E EBITDA for RIO, the forecast continued reduction in prices places significant pressure on earnings, cashflow, dividend and ultimately valuation on the company. The stock is trading on +20x 2016E P/E and a substantial premium to our DCF of A$45/share and new 12-month target price of A$47. Given the significant downside potential to target price and high dividend payout ratio, we downgrade RIO to Sell (from Neutral).
Still too high for RIO. Prices are going below the cost of production for it as well. Ditto for BHP reduced to $27 target and better for FMG at 50 cents!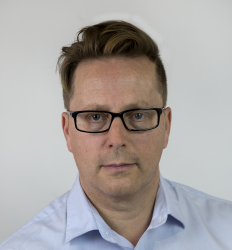 Latest posts by David Llewellyn-Smith
(see all)