More worrying details have emerged about the the Trans-Pacific Partnership (TPP) – the US-led regional trade pact between 12 nations (including Australia) – with the New York Times revealing that members of the US Congress have been viewing the secretive document and are disgusted by its contents:
Members of Congress have been reviewing the secret document in secure reading rooms, but this is the first disclosure to the public since an early version leaked in 2012.

"This is really troubling," said Senator Charles E. Schumer of New York, the Senate's No. 3 Democrat. "It seems to indicate that savvy, deep-pocketed foreign conglomerates could challenge a broad range of laws we pass at every level of government, such as made-in-America laws or anti-tobacco laws. I think people on both sides of the aisle will have trouble with this"…

"U.S.T.R. will say the U.S. has never lost a case, but you're going to see a lot more challenges in the future," said Senator Sherrod Brown, Democrat of Ohio. "There's a huge pot of gold at the end of the rainbow for these companies"…

Senator Brown contended that the overall accord, not just the investment provisions, was troubling. "This continues the great American tradition of corporations writing trade agreements, sharing them with almost nobody, so often at the expense of consumers, public health and workers," he said…

Critics say the text's definition of an investment is so broad that it could open enormous avenues of legal challenge.
The article is, of course, referring to the TPP's Investor-State Dispute Settlement (ISDS) clause, which according to an earlier leaked draft from Wikileaks, would give authority to major corporations to challenge laws made by governments in the national interest in international courts of arbitration, effectively limiting Governments' ability to form public policy.
Writing in The Nation, Mike Konczal has explained in no uncertain terms what the TPP's ISDS clause could mean for Australia:
Let's dig into an example. In 2011, Australia passed the Tobacco Plain Packaging Act 2011, designed "to discourage the use of tobacco products" by, among other things, requiring cigarette packages to have larger warnings, ugly colors, and no logos or advertisements. This act is clearly a "predatory intervention" against tobacco companies, designed explicitly to reduce their business in Australia by lowering smoking rates. As a result, Philip Morris Asia, a part of the American company Philip Morris International, is using an investor-state dispute settlement to stop enforcement and demand compensation, claiming this is a discriminatory "expropriation." Instead of just the bureaucrats at the Australian government creating and administering rules for the selling of cigarettes, there's an additional layer of international bureaucrats—positions created by trade agreements—who can overrule them…

Prior to the trade agreements that gave corporate investors these powers, the Australian democratic state had the final say in setting the terms for its economic markets, and those arguments had to be created by elected public officials held to some standard of transparency and public service…

Now the rules of the market are settled by a private tribunal, in this case run by the United Nations' Permanent Court of Arbitration, with virtually no formal transparency. Philip Morris and Australia each hire a battery of lawyers to make their cases, in secret, before an organization accountable to no electorate.
The ISDS case that Konczal is referring came about via an obscure investment agreement that Australia signed with Malaysia in the early-1990s, which Philip Morris is now cleverly using to sue the Australian Government (read taxpayers) for enacting laws to limit the damage caused by cigarettes.
Just imagine the proliferation of these types of frivolous law suits once the TPP comes into force! How is this agreement in anyway in Australia's national interest?
And then there are the multitude of costs to Australia's health system from having to pay more for pharmaceuticals due to the TPP's strengthening of intellectual property rules, such as longer patent terms (see here, here and here).
Seriously, the TPP is shaping up as an unmitigated disaster, and Trade Minister, Andrew Robb, should run a mile, rather than seeking to sell Australians out.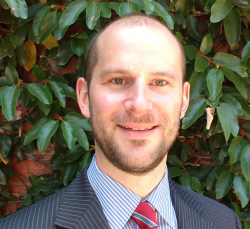 Latest posts by Unconventional Economist
(see all)