You cannot make this stuff up. Despite declaring a "Budget emergency" and waging a "war on entitlements", Treasurer Joe Hockey has this morning ruled-out following The Greens proposed reforms to Australia's inequitable and costly system of superannuation concessions, which was estimated by the Parliamentary Budget Office to save the Budget $10.3 billion over three years. From The AFR:
Mr Hockey reaffirmed the government's commitment not to change superannuation policy in this term of government…

Mr Hockey said it was very hard to take the Greens seriously when they refused to back indexation of the fuel excise.

"So how can you take the Greens seriously on any economic policy?" he told ABC radio on Thursday.
Mr Hockey has used the 'we promised no change in this term of government' excuse with regards to superannuation, however he had no trouble breaking pre-election promises regarding funding to the ABC or SBS, implementing no new taxes, and promising no cuts to health or education.
The fact of the matter is that superannuation is one of the biggest and fastest growing burdens on the Budget, costing an estimated $29.7 billion in revenue foregone in 2014-15, with the cost forecast to rise by a whopping 10.8% per annum between 2014-15 and 2017-18 – far quicker than the growth of the broader economy.
Until Mr Hockey addresses the giant elephant that are superannuation concessions, then his blustering over the Budget deficit and entitlements will fall on deaf ears.
The sensible thing for him to do is to acknowledge that the Government is examining superannuation reform, but that no change would be implemented until next term, in keeping with the Government's pre-election commitment.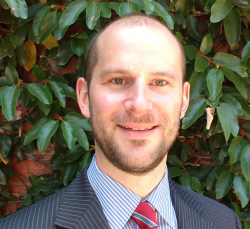 Latest posts by Leith van Onselen
(see all)