The Abbottalypse continues to mushroom outwards today consuming all policy, politics, personnel and strategy in its path. The overriding fallout is general dismay at any budget retreat. Peter Costello launches a broadside, at The Australian:
PETER Costello has warned that any retreat from the federal government's savings push could "completely break the budget and the country in the years ahead".

Australia's longest-serving treasurer and the chairman of the Future Fund told The Australian yesterday that the government would be "letting down the country" if it "gave up the effort to ­balance the budget".

"We have to do this because the situation is going to get more challenging, and unless we get our expenses and revenue back in equilibrium now, those changes will completely break the budget and the country in the years ahead," Mr Costello said.
Yes, it will, but the country is already broken or, more to the point, the Costello economic model of running public surpluses and huge private deficits is broken. That economy was always an illusion. It only appeared sustainable as a giant millennial housing bubble was momentarily bailed out and back-filled by an even bigger mining bubble. Both are now going to burst.
The reason why is that the two booms have burdened the economy with a dose of double Dutch disease. Everything in the economy is grotesquely inflated and priced-out in terms of global competitiveness: currency, land, wages, market structure, external balance, you name it. All of them are based not on competing and winning business in a global economy but on easy income, easy credit terms internal and external, easy living, easy pay rises, easy capital mistakes, easy taxes, easy spending. EASY EVERYTHING!
Even in terms of the Costello model, it's too late to avoid the Australian breakdown. The sovereign rating will be lost. The banks will be downgraded as well. We will run out of rate cuts to support the shakeout and fiscal repair will be forced upon us in a pro-cyclical disaster.
So what we are really discussing here (without knowing it) is how do we get beyond the Costello model? How do we best manage the great deflation of our extraordinarily fat and inefficient economy. Sadly today, amid the Abbottalypse hand-wringing nowhere can I find a single use of the word "productivity" or "competitiveness" meaning that all of the discussion taking place is delusional. After all, the players all claimed credit for the two booms, and now they are the problem.
However, even by accident, budget repair can play a key role in improving the outlook. The 2014 Budget strategy of ripping income out of lower socio-economic households has now been roundly rejected politically. Reforming loon ponder, Paul Kelly, can see that much:
TONY Abbott's pledge to be different and better must take a tangible form — that means a new strategy to achieve budget repair, a conversation with the public about the economic challenge and a fairness contract as the foundation for action.

…Awakening the public to the threat to living standards from an untenable fiscal position requires a return to first principles.

This opportunity comes with the 2015 Intergenerational Report about to be released. The Abbott government must invest this with the status of St Paul's epistles.

…The government's misjudgments on the 2014 reforms deliver a certain legacy — the reform agenda will be scaled back, areas of political conflict will be reduced, the emphasis will now fall on restraining spending rather than withdrawing entitlements. The family and small business pack­ages must be designed as pivotal to growth, not electoral bribes.
This is all to the good. Cuts to household income would simply have accelerated the coming recession, something Joe Hockey has no idea about, from the AFR:
Treasurer Joe Hockey has urged rattled Coalition MPs to hold their nerve over the budget by warning that there is no chance of a return to surplus if the government abandons unresolved and controversial policies from last year's federal budget.

Although measures such as a proposed Medicare co-payment and deregulation of higher education are primarily responsible for bringing the government – and Tony Abbott's leadership –to its knees, Mr Hockey, whose own tenure is under question, pushed back at those suggesting the government jettison unpopular measures.
Some idiots never learn. The cuts must include households but be heavily weighted to upper-income earners and the removal of tax distortions that encourage capital mis-allocation. The savings should be spent on rigorously examined infrastructure spending. That would provide a double lift to productivity and labour market support as the great deflation transpires.
But seriously. It's going to take very good judgement to bring this about and we have none of it. That means instead we'll not get the required reform and the economy will keep sinking. In turn, that'll mean policy panic, rollovers, and more easy money.
I mean, check out the submarines debacle, also from The Australian:
SENIOR ministers are struggling to explain how the nation will spend billions of dollars on a new submarine fleet amid growing confusion about whether Tony Abbott agreed to an open tender to secure support in Monday's leadership spill.

South Australian Liberal senator Sean Edwards made his support for the Prime Minister in the leadership ballot conditional on an "open, competitive tender…However, in an interview on Sky News, Senator Edwards ­appeared confused about whether Mr Abbott had explicitly given the assurance after a string of ministers said the procurement process remained unchanged.

Defence Minister Kevin Andrews clarified there would be a "competitive evaluation process" rather than an open tender, the same words used by Mr Abbott in an ABC interview the night before Monday's vote.

…Mr Andrews's clarifying statement, issued after 6pm (AEDT), contained three different font types suggesting it had been cut and pasted from several sources.
This is $30 billion of pure incompetence. Or try cars, also from The Australian:
Dire sales figures for the Ford Falcon and poor results for the Holden Commodore have raised serious questions about the short-term sustainability of local production as the global car industry seeks ways to further rationalise the sector.

…FAPM chief executive Richard Reilly said there was widespread concern about the lack of sales volumes across the industry, with annual production across all brands diving last year to 174,000 vehicles, down from 211,000.

"That's nearly 21 per cent. Everyone's concerned about the lack of volume in the industry,'' he said.

With Ford due to end local production in October next year, there is deep concern the company will use poor sales figures to justify an early closure of its plants, placing even more pressure on the component sector to find alternative, viable markets.
Viable markets? These parts manufacturers are going to shut and move to China, or some other nation that knows how to compete. The sector is going to collapse.
The Abbottalypse is no longer simply about one inept man. It is swifty mushrooming outwards to consume an entire generation of Liberal Party elites, all but guaranteeing Australia is going to waste its last few precious resources and moments on more easy answers before markets wake up to our declining fortunes.
I'm not sure what to tell you. It could go one of two ways. With the inevitable electoral bribes, the can could be kicked a bit further and recession staved off a bit longer. Alternatively, households may themselves be engulfed by the pyroclastic flows rolling off The Abbottalypse and confidence burn.
I suspect more of the latter than the former, punters haven't had the real problem described to them but they know that the budget is their insurance policy and The Abbottalypse is incinerating it. Even The Age can see the flow-on effects:
Do you go out and spend more as a result of your new-found housing wealth, even though income growth is so soft?

The Reserve Bank is forecasting that many of us will do exactly that over the next couple of years, by consuming a higher proportion of income and saving less.

Indeed, this "wealth effect" – where increased wealth flows into higher consumption – has been one of the ways in which the RBA had been hoping that lower interest rates would reignite growth over the last few years.

Despite a sustained boom in Sydney prices, however, there's growing evidence to suggest consumers aren't reacting as the central bank had expected.

In other words, it's becoming clearer that surging house prices don't encourage us to go out and spend like they used to.
Trapped in its own competitiveness-destroying notions of permanently high plateaus for house prices and thirty year commodities booms, the RBA is a lost as the Libs.
A severe and vastly cleansing recession (probably a whole series of them) to bring Australia back to capitalist reality is surely now inevitable. It's going to shunt our costs lower in a destructive rush and burn away an entire generation of baby boomer policy dolts.
Timing is the only question: will it begin soon or only soonish?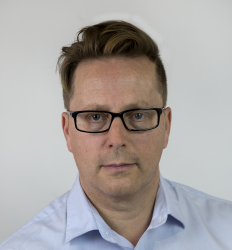 Latest posts by Houses and Holes
(see all)