Missed this yesterday but being a little slow today it's worth revisiting. Alan Kohler appears determined to turn himself into Australian youth enemy number one. Readers may recall last year's Kohler shit sandwich:
… a large part of the foreign buying of local real estate is not from Chinese citizens flouting the local regulations in the apparently correct belief they won't get caught, but because of "Business Innovation and Investment visas".

…There are three main effects of rising property prices, two of which are good and one is bad: The 'wealth effect'…Under-funded retirees are able to sell their family homes…young people can't afford to buy a house and have to keep renting.

…they won't have to support their parents, and in fact their parents can probably support them instead, because the houses that are too expensive will fetch a good price for their empty-nest parents when the kids move out and rent.
Mr Kohler dynamic vision for Australian youth as domestic slaves to fattened baby-boomers and corrupt Chinese provoked something of a storm. Well, he's back with more:
In light of the problem with housing affordability, perhaps the least sensible modern trend is the rising extravagance and cost of weddings.

…Anecdotally, from my limited observation, it's getting out of control. Statistically, numbers are hard to come by: the last definitive survey of the wedding industry was in 2011 by the research house IBISworld, which found that the average cost of a wedding was $36,000.

…The average price of a wedding now is probably approaching $50,000, which anecdotally sounds about right. Some I've been to obviously cost much more. That's a deposit for a house.

So given the difficulty young couples now have in affording to buy a home anywhere closer than 50km from the city, the question arises: why are they blowing their deposit on a party?

…This, I submit, is a key reason why housing has become unaffordable: newlyweds can't raise the deposit because they blew it on the wedding.
Senility appears to have set in at Dad's Army.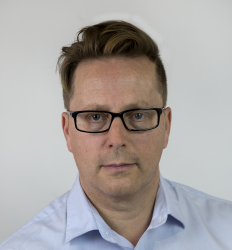 Latest posts by David Llewellyn-Smith
(see all)