ANZ's bank's Australian chief, Phil Chronican, has called for a "rational debate" on Australia's property taxation laws, including negative gearing, warning that current arrangements have helped create an "irrational obsession", whereby too much of the nation's capital is being channeled into property. From The Canberra Times:
"I do worry that some people behave as if housing is always a one-way bet," Mr Chronican said.

"I think there is a bit of an irrational obsession with housing as an investment class. For many investors, they would be better off in assets other than housing."

…Joining experts such as economist Saul Eslake from Bank of America Merrill Lynch, Mr Chronican called for a debate about how housing was taxed.

He fell short of calling for an end to negative gearing, but said tax rules should be more "even handed"…
Chronican also tentatively supported the implementation of macro-prudential controls on investor mortgages, noting that "it's perfectly sound and sensible to ask ourselves whether there are tools that might … lean on that a bit", but also noted that "any intervention from the RBA was only a short-term response that would not address the underlying reasons for the popularity of housing speculation".
It is heartening to read such comments by a senior Australian banker.
Australia's tax system has made investment into housing a relatively attractive proposition via a combination of high tax rates on savings, as well as tax generous concessions like negative gearing and capital gains tax discounts. As a result, demand for housing is higher than it otherwise would be, resulting in too much of the nation's capital being tied-up in housing, chocking-off productive areas of the economy. Negative gearing also undermines the progressive nature of the income tax and is a significant cost to government revenue, all the while doing little to increase the housing supply stock.
A rational debate on Australia's property taxation arrangements is long overdue on financial stability, housing affordability, equity and Budget sustainability grounds, and hopefully will be tackled in the Government's upcoming tax White Paper.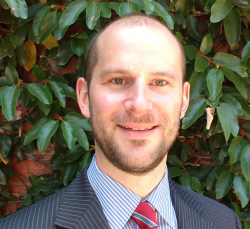 Latest posts by Unconventional Economist
(see all)