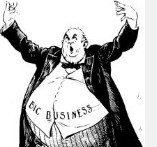 Business Spectator's Robb Burgess has posted a thought provoking article questioning the motivations behind the Abbott Government's so-called skilled migration program, which appears to have thrown-out checks and balances and is no longer based on economic need.
First, Burgess questions why the independent Australian Workforce and Productivity Agency (AWPA) – the body set-up the the former Gillard Government to evaluate what skills Australia has, what we should import and how to develop the necessary skills locally – is being disbanded by the Abbott Government:
Was it just a case of reducing the number of government agencies, or was the intention to stop the independent Australian Workforce and Productivity Agency disturbing a delicate balance in the Australian economy?..

Now that AWPA is gone… there is likely to be less scrutiny of the categories of jobs added to the government's 'skilled occupations list' that can be used to apply for a visa to migrate to Australia…

This all feeds into a very awkward problem for the government… with hidden unemployment being particularly bad among the young…

But… the Department of Immigration and Border Protection plans to keep overseas net migration pretty constant in the years ahead…[and]…the skilled migration component of the roughly 220,000 people moving to Australia each year will also stay roughly constant.

…there are growing concerns that skilled migrants are taking jobs well below their skill level and therefore displacing young Australians who want jobs…

Having AWPA pumping out independent reports would be like handing out ammunition to Clive Palmer, the independents, or even Labor and the Greens – if, that is, they chose to use them.
Burgess' concerns are warranted. If the skilled migration program was genuinely about the economy, it would be determined based on rigorous analysis of need, and would balance the benefits to business against the costs to unemployed and underemployed Australians.
Yet, to date, we have seen little evidence that the Abbott Government is taking such an approach. Already, it has ignored the advice of the AWPA and the Department of Employment- which both argued that Australia has a surplus of accountants, with graduates facing poor employment prospects – and has instead chosen to keep accountants on a list of in-demand occupations for skilled migrants, meaning they are permitted to apply for a permanent visa into Australia without a sponsor.
In doing so, the Abbott Government has placed the interests of universities, which derive income from international accounting students, and the major accounting bodies, which charge foreign accountants fees for membership and ­evaluating qualifications for migration, ahead of locals trying to get a job.
To add insult to injury, the Abbott Government is also undertaking a review of 457 visas, which appears as if it would reopen a loophole that would allow employers to hire an unlimited number of foreign workers under a temporary working visa, potentially opening the system to widespread rorting.
The loosening of 457 visa requirements comes despite the federal Department of Employment's labour shortages report, released in February, claiming that "skill shortages continued to abate" and that employers in 2013 "generally filled their vacancies with ease and had large fields of applicants from whom to choose". It also goes against warnings from the Department that Australia's 457 visa program has created a continued reliance on foreign workers rather than developing the required skills locally.
There are likely several reasons why the Abbott Government has chosen to go against independent advice and loosen Australia's migration requirements.
One possible explanation is that the Coalition wishes to undermine local workers' pay and conditions, while at the same time keeping the throttle on population growth and capital's share of profits (benefiting its big business mates).
The other, as noted by Burgess, is to place upward pressure on Australian house prices:
…we need a couple of hundred thousand migrants every year to stop the out-of-control housing market crashing to earth…

There are tens of thousands of new apartments about to be completed in Melbourne and Sydney in particular and strong migration numbers will help keep a floor under that market.
Either way, such an approach is hardly a recipe for social cohesion, and would likely leave a large pool of unemployed Australians and Australians locked-out of home ownership:
…bringing in such large numbers when work is in short supply will leave many younger, or even older jobless Australians angry.

…before long many Australian families will be asking what we're trying to achieve – growing GDP and growing house prices, or growing jobs, homes and a future for young Australians.
Australia's immigration system should not systematically make it easier to import labour from offshore rather than training local workers. Such an approach will only lead to a large pool of unemployed, and deprive our youth of employment opportunities, as well as deny younger Australians home ownership.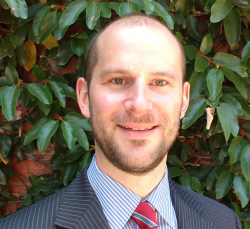 Latest posts by Unconventional Economist
(see all)