Earlier this year, The Atlantic released a report, arguing that nearly half of current jobs in the United States could be replaced by robots within a decade or two.
The Atlantic argued that routine-based jobs or jobs that can be solved by smart algorithms are most at risk, whereas those jobs requiring high levels of critical thought and analysis are relatively safe.
Most in the firing line are manufacturing, administrative support, retail, and transportation workers, who will continue to lose workers to automation – as has been the case for decades. However, cashiers, counter clerks, and telemarketers are equally endangered.
Last night, the ABC's 7.30 Report ran an excellent segment (above), analysing the trends in robotics and arguing that in two decade's time, there could be more robots than humans and up to half of the world's jobs could be at risk.
The report also claims that around 5 million current jobs in Australia could be lost to robots, and provides several examples of this process across several Australian industries.
It's not all bad news, however, as new jobs will become available to the adaptable. Although the process is likely to be disruptive and painful for many.
If you are young person seeking a career, you would be well advised to begin looking at these new trends, and then hope that there are no technological breakthroughs that make your chosen vocation redundant.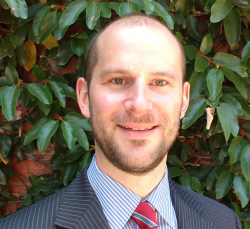 Latest posts by Unconventional Economist
(see all)