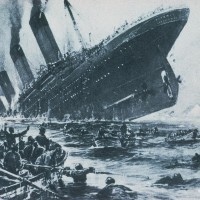 Remember those spectacularly bearish comments from the chairman of Vanke, China's largest residential developer about China being built-out:
Based on construction launch of residential buildings, house production per 1000 people in China reached 35 in 2011. Sorted by tiers, the number for T1 is reasonable at around 10-15. The figures of T3 and T4 cities are consistent with the national number. T2 cities, on the other hand, show severe oversupply. By 2011, housing production per 1000 people reached 30 in T2 cities, excluding the construction of affordable houses. A persistently high figure such as this for T2 cities should cause alarm. A high ratio for T3 and T4 cities is also a warning sign, because these cities are not as capable of attracting investors as higher tier cities.

Overall, I believe that China has reached its capacity limit for new construction of residential projects. Only those coastal T3/T4 cities have potential for capacity expansion. We consider a housing price surge highly unlikely, especially in the cities with large housing inventory. Beijing and Shanghai have already been listed among the most expensive cities in the world in terms of the medium central city property prices.
Today two more elite realty tycoons have joined in. The first is  Soho China chief Pan Shiyi who has again been caught making comments unawares. The summary comes from Investing in Chinese Stocks:
"I'm not optimistic about the housing market, I think China's real estate is the Titanic and will soon hit the front of the iceberg"

His three reasons for weakness in the property market are registration system, real estate tax and land supply.

On the first, the registration system will reveal who owns property, so obviously a lot of hidden money will turn into cash. Even better if it becomes foreign cash.

On the second, in Beijing Pan knows people with 20, even 100 apartments, and not a one of them is rented. The real estate tax will push properties onto the market.

On the third, rural areas will now be allowed to sell and develop land with the same rights as cities, and even in Beijing this could bring a huge amount of supply into the market.

Pan also said the risk is not to the banks, but to the financial products (trusts, trust loans, third party WMPs). Developers are paying high interest rates and they are facing very tight credit markets. If home prices fall 20 to 30%, all the problems will be exposed.
The second set of comments comes from Song Weiping, who is selling most of his stake in luxury-property developer Greentown China Holdings and is stepping down as chairman amid a worsening market downturn. Via the WSJ:
China's property developers face increasing pressure from falling sales and stringent government limits on home purchases. Since 2010, Beijing has rolled out tight measures such as curbs on second or subsequent homes and price ceilings to rein in market speculation and high housing prices.

Property developers have complained that such measures distort the market, and the recent downturn in the country's housing market has brought more of such comments to surface. Mr. Song said he is tired of operating in an environment in which the market isn't free.

…"Beijing and Shanghai are the same," said Mr. Song. "Are they trying to kill us?
Yes, Mr Song, they are, but slowly. Also from Investing in Chinese Stocks:
The Ministry of Housing has been doing local research into the property market and they have been speaking with local governments and developers. One industry insider who was involved with discussions said Chinese local governments have the power to regulate their housing markets, but this doesn't mean they can ease buying restrictions. The central government wants the market to regulate housing. The local governments can deal with oversupply, but they cannot use old methods to rescue the market because it risks reinflating the bubble. A Hunan official said the central government is a bit nervous due to public pressure, last year they didn't do these local reports. [China also has a new housing minister.]

Investors jumped at the news of any possible easing this week, Investors bet on China property curbs easing:

China Vanke and Poly Real Estate advanced more than 3 per cent, with the Shanghai property sub-index climbing 2.1 per cent for the biggest gain since April 22. Greentown China Holdings and China Overseas Land & Investment jumped more than 5 per cent in Hong Kong.

The central government had allowed cities to adjust home-buying curbs – except for Beijing, Shanghai, Guangzhou and Shenzhen – the Southern Weekly reported on Thursday, citing several unidentified people from the housing ministry.

This buying appears ill advised.

Back to the former article: a government official who participated in one of the discussion forums with the Ministry of Housing said the situation is not like 2011 or 2012, the numbers look bad because they're coming off such a high base in 2013.

I think this section sums up the position of the government and should have investors nervous (my translation):

"In some core cities housing is still a scarce resource and they are unable to relax the buying restriction right now. Mentioning the Foshan rescue action, the Ministry of Housing official said at the forum, 'Foshan has a free hand to relax buying restrictions, which is its right, but will the government bear the responsibility?' the source told reporters.

"Ministry of Housing officials at the forum stressed that local governments cannot act on account of the fact that the real estate adjustment will affect local government finances financial, banking and other areas; before the real estate industry was responsible for too much, including economic growth, employment, housing and industrial restructuring, etc. The adjustment is spontaneous market regulation, if artificially interrupted, the future real estate market will have a hard landing, the consequences will be even worse." the source said.

Local governments have some flexibility to adjust policy, but they're going to be held accountable for the results. Once again the central government reiterates its desire to see market forces regulate the housing market, and goes so far (in the case of at least one official) as to stress that local governments cannot rescue the housing market as a means to prevent pain for local government finances, banks and other industries. The government also doesn't expect a major crisis like 2008 though, or even one like 2011/2012, which means a rescue isn't coming anytime soon.