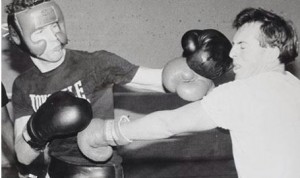 The Coalition's proposed debt levy is facing a major battle from within, with cabinet remaining split over the measure.
Opposition from former Howard Government king pins – Peter Costello and Peter Reith – amongst others, has reportedly fanned the flames, as is the diminishing prospect that the measure would ever become law, given that Labor, Palmer United, and the Greens seemingly oppose the measure, as do some minor party representatives and independents.
According to my cousin, Peter van Onselen, reporting in The Australian today, opposition voices from within cabinet include deputy Liberal leader, Julie Bishop, and former leader, Malcolm Turnbull. And "to scrap the tax altogether now would be humiliating, but not to at least amend it could be political suicide for Tony Abbott. The government has backed itself into a corner on this one".
As I keep arguing, abandoning the levy would be no bad thing, since it would effectively shift the tax burden even more onto employees, when fundamental tax reform is instead required to broaden the tax base, and improve efficiency and equity. The deficit tax is also a short-term fix to what is essentially a long-term structural Budget issue.
In any event, with the Budget papers due to be printed this weekend, time is running out for the Coalition to decide whether the deficit tax is in or out. Regardless, the Government faces wrath from the opposition and media – either for breaking a key election commitment not to raise taxes, or for being weak kneed and bowing to political pressure.