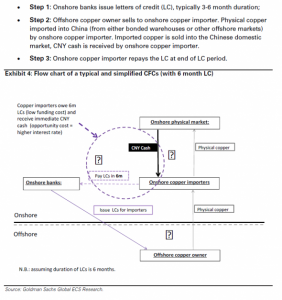 In essence, some Chinese market participants – particularly those that are highly leveraged – are buying non-domestic copper material in order to raise CNY cash, in a development we have not seen since mid- 2011. Specifically, CFC financing – which is allowed by SAFE, and has been a factor in the copper market for years – involves the purchase and importation of non-domestic copper into China, the immediate sale of this copper into the Chinese domestic market post-importation (for immediate CNY cash), and a 3-6 month loan at foreign interest rates issued by an onshore bank. In this way CFC's are a combination of the China/ex-China price and interest rate differentials.
The recent increase in short-term Chinese rates has resulted in CFC's being highly profitable. Put differently, the interest rate differential adjusted copper import arbitrage is now substantially open – raising China's demand for non-domestic material, and likely contributing to the recent pick-up in Chinese bonded physical premia (to record highs of $180-$200/t), higher LME Asia cancellations, and tighter LME copper spreads. In this way, interest rates differential changes, via CFC financing, can change where global copper inventories are located (today there is a pull on non-domestic copper inventories into the domestic market).
While these developments are typically a sign of a tightening copper market, we believe that market participants should be wary of interpreting these recent 'signals' – including future resulting copper import strength – as bullish, since they are in large part driven by Chinese liquidity tightness, and not primarily driven by real Chinese demand/re-stocking.
So what happens if the price suddenly falls? I would have thought there's a danger of a margin call meaning the collateral gets dumped into the market as the borrower needs more cash or the bank seizes and sells the collateral. All insights welcome here…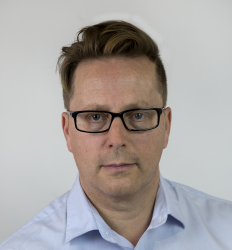 Latest posts by David Llewellyn-Smith
(see all)