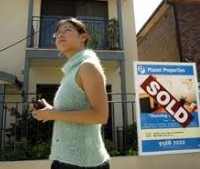 Business Spectator's Florence Chong has posted an article today on China's increasing appetite for Australian homes, particularly pre-existing detached houses with good land allotments:
Forget about off-the-plan apartments. What cashed-up overseas Chinese buyers really want is a house in Australia, and more precisely, the land on which the house sits.

For the right house in the right suburb, they are outbidding Australian buyers by $100,000 to $200,000 – and sometimes more – to secure the property. They are importing inflation to their country of choice.

"Many people say, erroneously, that Chinese investors are only buying new-built – I can say categorically that that is not true," says Andrew Taylor, co-founder of juwai.com, a property website visited by 1.5 million potential Chinese investors each month.

"To most Chinese buyers, re-sales (existing properties) are far more appealing," says Taylor…

"The bulk of our enquiries are for established homes, priced at $600,000 to $1.1 million in Australia – the sort of price range most Australians are also targeting"…

Many of these buyers have friends or relatives in Australia to bid for them. Those without the local connections are still able to purchase – and there have been countless anecdotes of overseas Chinese buyers flying in to inspect and buy Australian properties they found on the internet…
The article provides a bunch of anecdotal claims of Chinese real estate purchases, and how they are pushing-up prices around Australia.
The claim that Chinese nationals are buying Australian pre-existing homes flies in the face of the Foreign Investment Review Board (FIRB) rules, which only permits non-resident foreigners to:
Purchase residential properties under development (i.e. "buying off the plan"), or new construction that has not yet been sold.
Purchase vacant land for development, provided construction commences within 2 years.
Purchase an established home for redevelopment purposes. (You can't rent out the existing home, but you can rent out new construction after the previous dwelling has been demolished.)
Purchase already developed, non-residential, commercial real estate – though restrictions apply to rural land.
Hence, foreigners are not allowed to acquire established properties, suggesting some illegal activity is going on.
Of course, this is nothing new. Enforcement of the foreign ownership rules has always seemed inadequate. As the mythical Chodley Wontok found out when testing the efficacy of FIRB's approval processes using bogus visa and passport information, the purported checks and balances in the system designed to prevent foreigners from purchasing pre-existing homes failed dismally, suggesting the rules are little more than window dressing.
Suspicions around foreign investment in Australian property have also arisen because data surrounding foreign investment in Australian real estate is woeful. As Fairfax's Chris Vedelago discovered first hand when trying to gain data on the extent of foreign investment, such information is next to impossible to obtain and is treated as if it was some kind of state secret. Three Freedom of Information (FOI) requests later and the best Vedelago could come up with is a stack of blanked-out and redacted pages from FIRB.
That said, I continue to view concerns around foreign investment in Australian property as a symptom of our constipated planning system. Absent a substantial reduction of Australia's immigration intake, the best way to counter concerns around foreign investment is to abandon the urban consolidation policies pursued by Australia's state governments, which are incompatible with Australia's high-growth population policy and investment, act to force-up land prices, and worsen housing affordability. Rather, land supply should be deregulated – or at least significantly increased – along with the implementation of "right to build" laws that give land owners the express right to develop their land (subject to only minimum performance standards) unless there is a genuine environmental/social reason not to do so.
With genuine competition between land owners and developers, lower land prices, and an associated boost to the supply of affordable housing, concerns around foreign investment will dissipate, since domestic buyers will no longer feel shut-out and won't be in search of a scapegoat. But as long as Australia's governments continue to pump demand and choke supply, some buyers will continue to miss-out and frustrations will grow.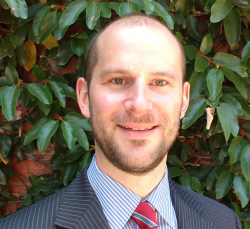 Latest posts by Leith van Onselen
(see all)