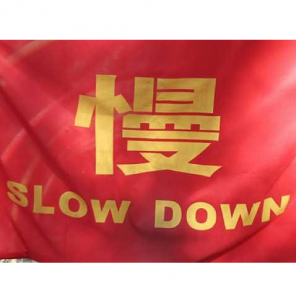 Credit Suisse has a little note out on Chinese steel production:
Though some idiosyncratic factors – such as mills' debt capacity being assessed in part on their current output – have incentivized higher runs this year, in the main we see credit expansion and consequent construction sector strength as having underpinned this year's c.8% increase in crude steel production.

Looking into 2014, we doubt that such a pace of expansion will prove repeatable – this has been a clear move above trend growth (Exhibit 17). Moreover:

Underpinning construction sales growth of 22% and an increase in starts of 7% yoy YTD has been the 15% yoy YTD increase in total social financing through September. Now, however, we believe the credit cycle has turned contractionary, with the PBoC exhibiting a tightening bias (see China Economics).

In addition, local government infrastructure has been another pillar of steel demand through the course of 2013. In 2014, however, we expect the third plenum reforms aimed at cleaning up local government balance sheets will weigh on their investment activity.

In terms of the third plenum reforms' other key aspects, on balance we think they are likely to be near-term negative for steel demand:

Financial sector reform should reduce banks' willingness to finance lossmaking and heavily indebted steel mills. Anecdotally, some mills have even been borrowing to pay current interest rather than just rolling pre-existing debt. This is clearly unsustainable and 2014 could be the year that comes to the fore.

The nuance around reforms' impact on the property sector makes outcomes hard to predict (see China Property Sector) but we postulate that construction starts will be negatively impacted by a reduction in local government sales of land for development. Although, over time, residents will themselves be able to sell the land they occupy, the process of transition is likely to reduce transactions not to mention that this breaks the link between land sales and local government's incentive to swiftly recategorise land for development.

Further out, hukou reform and relaxation of the one child policy should be supportive of steel demand, as part of the broader urbanisation dynamic,but these are more long-run structural factors than cyclical influences over the next 12 to 18 months.

In sum, we still expect steel production to increase next year but merely at a moderated pace. The conditions required to drive another year of 8% growth are unlikely to be in place, with a figure around 4.5% more reasonable.
I agree with this assessment of the macro dynamics. As such I wonder why CS concludes that a still quite aggressive 4.5% growth is in the offing, especially so since growth is so far above trend right now. I got my butt handed to me this year on Chinese steel production owing to the big stimulus package but if we are to take the new regime at its word then growth will be far harder to find next year.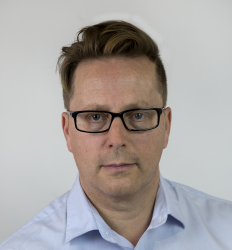 Latest posts by Houses and Holes
(see all)