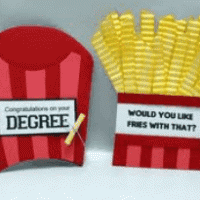 Back in the early-1930s, renowned economist, John Maynard Keynes, predicted that technical innovations and rising productivity would mean that advanced country workers would be able to work only 15 hours and still enjoy rising living standards.
In a highly amusing, but also somewhat depressing article in Strike! Magazine, David Graeber asks why Keynes' prophecy has not come true and instead we find ourselves working a range of meaningless "bullshit jobs" that many of us hate:
There's every reason to believe he [Keynes] was right. In technological terms, we are quite capable of this. And yet it didn't happen. Instead, technology has been marshaled, if anything, to figure out ways to make us all work more. In order to achieve this, jobs have had to be created that are, effectively, pointless. Huge swathes of people, in Europe and North America in particular, spend their entire working lives performing tasks they secretly believe do not really need to be performed. The moral and spiritual damage that comes from this situation is profound. It is a scar across our collective soul. Yet virtually no one talks about it.
Graeber goes on to describe how these so-called "bullshit jobs" are concentrated in "professional, managerial, clerical, sales, and service workers":
Over the course of the last century, the number of workers employed as domestic servants, in industry, and in the farm sector has collapsed dramatically. At the same time, "professional, managerial, clerical, sales, and service workers" tripled, growing "from one-quarter to three-quarters of total employment." In other words, productive jobs have, just as predicted, been largely automated away…

But rather than allowing a massive reduction of working hours to free the world's population to pursue their own projects, pleasures, visions, and ideas, we have seen the ballooning not even so much of the "service" sector as of the administrative sector, up to and including the creation of whole new industries like financial services or telemarketing, or the unprecedented expansion of sectors like corporate law, academic and health administration, human resources, and public relations…

These are what I propose to call "bullshit jobs."

It's as if someone were out there making up pointless jobs just for the sake of keeping us all working. And here, precisely, lies the mystery. In capitalism, this is precisely what is not supposed to happen.
As for the reasons behind these "bullshit jobs", according to Graeber:
The answer clearly isn't economic: it's moral and political. The ruling class has figured out that a happy and productive population with free time on their hands is a mortal danger…
My view is that there is light at the end of the tunnel in all of this. Many of the manual jobs that have been replaced by technology and robots were downright tedious and often dangerous, and arguably the administration jobs that have replaced them – the 21st century equivalent of last century's production lines – are safer and easier. Real wages and living standards are arguably higher for lower paid workers today than were 70 years ago, even if inequality has risen.
That said, I strongly believe that most people work longer hours than they should and consume too much, and many would benefit from increased free time to spend with family or relaxing. It is also a reason why I am such a strong advocate for more affordable housing, principally through freeing-up the supply-side. It would be a lot easier for people to cut back on work if they weren't burdened paying-off some of the world's biggest mortgages or paying high rents.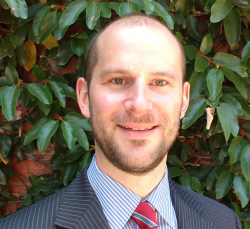 Latest posts by Unconventional Economist
(see all)