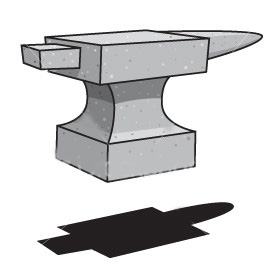 The coming iron ore glut got some bad news today. From the Gina's Chanticleer:
At a time when the resources sector is beset with an endless flow of bad news, it is impressive that Gina Rinehart's Hancock Prospecting is powering ahead towards completing $7 billion in funding for the Roy Hill iron ore mine.

Rinehart is within reach of starting to export about 55 million tonnes of iron ore every year for 25 years. At today's prices, that would generate annual revenue of about $6.5 billion a year while employing 2000 people.

Confidence among bankers about the mine moving to financial close was bolstered by a visit from representatives of about 20 commercial banks to the mine site, 1300 kilometres north-east of Perth, in May.

The bankers would have been reassured by the fact that about $1.3 billion has been spent on infrastructure and groundwork associated with the project.

These funds have been invested in staff accommodation, a new airport that takes 737 aircraft, initial work on a 350-kilometre rail line, dredging at Port Hedland and construction of a $50 million headquarters near Perth International Airport.

Commercial bankers like the Roy Hill project for three reasons. First, it is a high quality deposit that has iron ore off-take agreements with shareholders in the mine and other parties.

Second, it is happening at a time when the cost explosion bubble in West Australia has burst. Costs remain high in the mining sector but Hancock is coming to the market for about 3500 construction workers when the workers are available locally.

…A third reason why commercial bankers are comfortable about putting aside precious Basel III capital for Roy Hill is that they are riding in on the coat tails of some of the world's biggest export credit agencies.

Export credit agencies from South Korea, Japan and the United States are in discussions with the Roy Hill mine in relation to about $4 billion in funding.

These agencies only put their sovereign stamp of approval on projects after they have done extensive due diligence. It is believed the extent of their due diligence is causing some delays but that does not worry the commercial bankers.
Lol, yeh, yeh. The truth is, export credit agencies are government lenders of last resort. They get involved in projects for two reasons only. The first is that by definition the private sector sees the project as too risky and refuses funding. The second is to offer backdoor financing to its own sovereign companies' export projects. In the case of Korea, it will benefit from cheaper ore and Samsung is building the mine. The US gets the benefit of shipping some more GE locomotives. Japan gets the benefit of cheaper ore.
That doesn't mean Gina isn't playing it smart. But it does mean that the private sector has little interest in funding the project on its merits.
In the end, though, cost of production is what matters. The inability to attract private sector funding shows that the cost per tonne is not super cheap, as it would have to be in the current environment. But it surely does mean that it's significantly cheaper than the high cost marginal producer in the emerging cheaper ore future (ie Fortescue and notwithstanding Chinese producers), which does nothing for the prospects of Andrew Forrest.
Rio's Pilbara 360 project quandary also deepens. It's spent $10 billion on readying infrastructure for another super cheap 70 million tonnes of ore that could be brought to market more quickly than Roy Hill. Does it just give away that market share or go hammer and tongs and dump the price even further? Just about every broker has a buy rating on it but I would read that as a function of the distortions presented by fund management relative returns if I were you. The truth is it will either not proceed and see its net present value fall as well as watch others drive down the price, or proceed and get itself into an iron ore price war that drives down the price even further.
There is more news today that it will choose the former. Under the ludicrous headline of "Iron shortage looms with Rio tipped to delay plans" The Australian reports:
"The decision to add 70 million tonnes a year of mine capacity appears to be taking longer than previously outlined by the company, suggesting Rio may be pursuing a go-slow option," JPMorgan analyst Lyndon Fagan said in the report.

"On this basis, medium-term physical markets may be tighter than most investors anticipate; our revised Rio projections would result in global iron ore moving into deficit in 2016."
This is just one analyst's view. But even if it happens, in the short term, there is still 200 million tonnes of capacity coming on line in the next year, as China slows. And in the long term, well, Roy Hill takes care of that.
I think it reasonable to conclude that if Roy Hill goes ahead, nobody but Gina and her clients will benefit. Australia will see more investment for a short while but greater rationalisation over time forced by lower ore prices. The other ore companies will all see lower profits.
Such is the reality of state capitalism.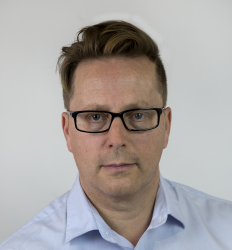 Latest posts by David Llewellyn-Smith
(see all)