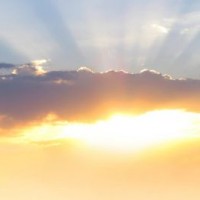 Markets are nothing if not humbling.
After declaring a new golden age for the US dollar is upon us yesterday the Big dollar decided to make me look like a feather duster and fell across the board overnight. I'm not exactly sure why the US dollar fell given that the Bond market ructions and their impact on stocks seems to reinforce the notion that underpins my US dollar outlook longer term.
But one day's volatility is different to a multi-month outlook which is always the challenge writing these morning notes but price action overnight actually reinforces my views that the S&P, the Nikkei and the Yen were likely to test important levels in the days/week ahead.
Dealing first with overnight action however it is worth noting that we in my view transitioning from low volatility, 'everyone knows what the Fed is trying to do' style world with a slow and gradual US and global recovery, to a world where the Fed and the market are losing their anchor, and where the US recovery is building slowly but Europe and indeed perhaps even China is slipping.
As an example, in the US overnight, 10 year bonds traded up to 2.23% before rallying back to close at 2.12%. Goldman Sachs apparently put out a piece saying this sell-off is for real this time and while I wonder if the US recovery coupled with the Fed maintaining low rates for a while is really a recipe for a sustainable rise in bond yields, what I am recognising is a change in sentiment in the market.
That is, while a rate of 2.12% is hardly a big or punitive rate for a US economy on the mend – however slowly – but the risk is that the continued conversation that different Fed officials are having with each other out loud and in public undermines confidence in the Fed strategy and whether they actually know what they are doing.
And there in lies the rub – QE might have some theoretical underpinnings but at its heart QE and the long dated guarantee of low rates first muted by new BoE Governor Carney when he was at the BoC is really just a great big confidence trick. If markets lose confidence in the Fed and what it is doing and where it is taking monetary policy then we have a very large transition to a much more volatile environment coming in the months ahead. Something I talked about in last Saturday's free weekly newsletter – if you aren't already a subscriber you can enter your details here.
Overnight there was a little bit of this worry as I noted with US stocks under pressure. The Dow opened around 15,400 traded down to a low of 15,230 before recovering to 15,303 for a loss of 105 points or 0.69%. The Nasdaq was 0.60% lower and the S&P was down 12 points to 0.73%.
We now have a level to watch in the very near term as to a pointer to the direction of the S&P and with it other global stock markets – 1,631 which is the orange horizontal line in the chart above. 1,620 is our slow moving average and a push below that would confirm.
In Europe, it was the opposite of the night before with some large and serious falls. German unemployment was up 21,000 much more than the 5,000 expected while, I admit surprisingly, German CPI was also bigger than expected. At the close of play the DAX was down 1.70%, the FTSE dropped 2%, the CAC was 1.89% lower and in Milan and Madrid there were falls of 1.61% and 0.81% respectively.
In FX markets, we saw a slightly perverse reaction from traders with the US dollar losing ground against the Euro and the Aussie but the ground it lost against the Yen and the Swissy seems entirely appropriate. Yen and CHF seem like genuine safe haven flow recipients and the Yen remains due for a correction to just below 100 in my estimation and so rose 1.28% and 1.54% respectively against the US dollar. The Aussie, Euro, GBP and CAD were also stronger but lagged rising 0.26%, 0.67%, 0.59% and 0.48% respectively.
Looking first at the Aussie, which was absolutely hammered in early trade yesterday morning before recovering strongly off its low of 0.9526 to sit at 0.9639 this morning after a high of 0.9670. That is a very solid recovery helped in part by the US dollar move but equally it has the smell of something more about it – perhaps real money offshore buying has finally found a level to back up against as the Aussie fell into the low 0.95's and not far from the big support at 0.94.
As you can see in the chart above, the Aussie has been in a massive sell off for a while now and markets don't often go one way forever. Yesterday was a genuine sign technically that the Aussie might have found a base on the daily charts from which to trade for the long side.  My expectation now would be a rally back toward my short moving average at 0.9780 at a minimum.
One thing to note is that the rally, when or if it comes, is still a rally to sell, its just a matter of where from. Yesterday underlining the problems arising for the Australian economy the OECD downgraded their expectation for growth from 3.0 to 2.6% for this year. The OECD said,
The surge in mining investment, which is likely to peak in 2013, is gradually losing it stimulatory effect on activity, while new drivers of growth are taking time to emerge
Yep that is exactly right – the Australian economy is going to struggle and the automatic stabiliser of a lower Aussie dollar is required to help ease the transition.
Looking at the Yen, like the S&P above, there is a clear level to watch – 99.90. If that breaks I'd be looking for a 100 point fall, perhaps even around 200 points to test the uptrend line. Just quickly on the Euro the rally is not inconsistent with the Head and Shoulder pattern we noted yesterday.
On Commodity markets there is a clear juxtaposition between the moves of the US dollar in FX markets and its impact in Commodities. Nymex crude is 1.98% lower, Gold is down 0.56% (according to Reuters) and Copper fell 0.62%. This price action tells me that the bond rout is starting to derail peoples thinking about any potential recovery in the global economy and thus is a further negative for markets and a further precursor – or warning – of increased volatility to come.
Data
Kiwi Building permits are out this morning before some big data for Australia where we also see building permits but more importantly Private New Capital Expenditure, which will give us a feel for where the mining investment boom is headed. The market expects a rise of 0.8% according to FX Street. this is a big number for the AUD.
In Europe we have Spanish GDP Euro Eco, Consumer and Biz confidence and then in the US it Q1 GDP and intial jobless claims and pending home sales.
Twitter: Greg McKenna
Latest posts by Deus Forex Machina
(see all)