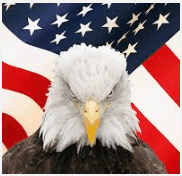 Sometimes I feel like I am operating in bizarro world. Just five years ago, the US and a number of European nations experienced first hand the carnage of a full scale property bust.  These experiences should have taught the world that debt-fuelled property speculation, along with placing regulatory constraints on housing supply, is a recipe for disaster and bound to end badly. Yet, over the past few months, a number of the world's governments, most notably the UK and South Korea, have introduced short-sighted 'can kicking' policies aimed at reinflating their housing markets in a bid to stimulate consumer confidence and consumption spending via the 'wealth effect'.
Now, unbelieveably, the Obama Administration is looking to cement the US housing recovery by re-igniting sub-prime lending – one of the factors that caused the US housing bust (along with the Global Financial Crisis) in the first place. From the Washington Post:
The Obama administration is engaged in a broad push to make more home loans available to people with weaker credit, an effort that officials say will help power the economic recovery but that skeptics say could open the door to the risky lending that caused the housing crash in the first place.

…administration officials say they are working to get banks to lend to a wider range of borrowers by taking advantage of taxpayer-backed programs — including those offered by the Federal Housing Administration — that insure home loans against default.

Housing officials are urging the Justice Department to provide assurances to banks, which have become increasingly cautious, that they will not face legal or financial recriminations if they make loans to riskier borrowers who meet government standards but later default.

Officials are also encouraging lenders to use more subjective judgment in determining whether to offer a loan and are seeking to make it easier for people who owe more than their properties are worth to refinance at today's low interest rates, among other steps.

Obama pledged in his State of the Union address to do more to make sure more Americans can enjoy the benefits of the housing recovery, but critics say encouraging banks to lend as broadly as the administration hopes will sow the seeds of another housing disaster and endanger taxpayer dollars.

"If that were to come to pass, that would open the floodgates to highly excessive risk and would send us right back on the same path we were just trying to recover from," said Ed Pinto, a resident fellow at the American Enterprise Institute and former top executive at mortgage giant Fannie Mae…

"If the only people who can get a loan have near-perfect credit and are putting down 25 percent, you're leaving out of the market an entire population of creditworthy folks, which constrains demand and slows the recovery," said Jim Parrott, who until January was the senior adviser on housing for the White House's National Economic Council.

One reason, according to policymakers, is that as young people move out of their parents' homes and start their own households, they will be forced to rent rather than buy, meaning less construction and housing activity. Given housing's role in building up a family's wealth, that could have long-lasting consequences.
Isn't the definition of insanity trying the same thing over an over and hoping for a different result?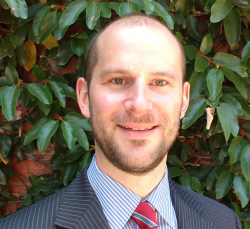 Latest posts by Unconventional Economist
(see all)