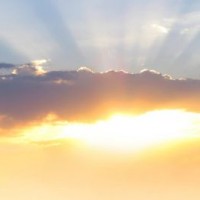 Markets are nothing if not emotional, erratic fools at times and as proof of the adage that volatility begets volatility the Aussie and euro completely reversed the previous days recovery, stocks were under intense pressure – Apple more so than anyone – and the copper price was sold down heavily on reported concerns about global growth.
It is of course that time of the year when the pre and post Christmas hope gives way to the mid year reality that things may just not pan out as expected just a few short months ago. In Australia we have had some big back flips from the punditry about the chances of an RBA cut and some are saying now we are only a couple of week's away. You didn't get any of that erraticism here at MB as we have remained steadfastly in the slow growth, too much debt, watch the mining boom deflate and its impact on the rest of the economy camp.
Equally we have been skeptical of the hope on global growth although I must say for myself I have been hopeful of a US recovery gaining traction. But as H&H wrote recently what has become the mid-year slump looms again.
And so it was overnight that the big -10% fall in European Car sales in March ignited worries about growth knocking copper down 3.58%, bashing the Aussie down to 1.0274 from a high of 1.0394 earlier in the day and hitting stocks in Europe extremely hard and pushing stocks in the US lower too.
Let's be clear for all the academic debate about Reinhart and Rogoff's seemingly poor Excel coding skills and the diminution of their claim that high debt = slow growth the reality seems to be still that a global economy awash in debt, at least in the developed world, remains a global economy unable to sustainably produce decent growth. Why else would the Fed be pumping in $85 billion a month Why else would the BoJ be writing cheques with so many numbers on them and why would the monetary recalcitrant's recalcitrant, the Bundesbank's Jens Weidmann, be hinting at rate cuts.
The global economy is in strife and no amount of central bank liquidity seems to be able to change that at the minute. So with the S&P up near the highs of this run it remains vulnerable and with it so to does risk and risk assets.
Which leads to the point of all of the above – stocks and risk assets are at a fragile juncture. Every hiccup for the last few months, indeed last 6 probably, has meet with dip buying – we saw it again yesterday – but if the economy doesn't deliver then….mmm.
Anyway at the close the Dow fell 138 points or 0.9%, the Nasdaq dropped 1.8% and the S&P 500 fell 22 points or 1.4%. In Europe it was even uglier with the FTSE off a fairly mild 0.96% but shares on the Continent fared much worse. The DAX dropped 2.34%, the CAC 2.35% and Spanish stocks dropped 1.83%. In Milan it was a more subdued fall of 0.96%.
The chart above is the weekly chart of the S&P 500 and based on my reading of the chart using my usual indicators and system if the S&P drops down through 1520 then we will be able to call a top for this run. It's that time of year for the April/May hiccup and clearly the market is getting nervous at the moment with Gold's fall spooking many in other markets who also though they were or are bullet proof.  So watch 1520.
On FX markets, the Aussie came under renewed selling pressure completely reversing the recovery of the previous day and then some. The high of 1.0394 gave way to a run to 1.0339 late afternoon before a recovery to 74/75 before the Aussie then dropped a cent to the low of 1.0274 before recovering to 1.0297 at the moment. As you can see in the chart above of the daily Aussie price action it has been fractious trade and the daily charts are suggesting a test of at least 1.0250 and if that breaks then back under 1.02.
The euro was also hit hard reversing the rally of the night before trading through a 1.3200- 1.3000 range and it now sits at 1.3032. A breach of last nights low opens up a move to the 200 day moving average at 1.2918.
USDJPY was higher again which suggests that the overall currency/commodity move was as much about the US dollar as it was about concerns over growth. Indeed the crash in gold has perhaps reinforced the US dollar's place as the only credible safe haven in a world of volatility and Europe's economic malaise and Japan's own debasement of its currency means there is no alternative. The Aussie dollar's fall should also put the ludicrous notion that it is a safe haven to bed once and for all as well.
Turning to commodities it is worth noting that crude tanked even though the EIA stats showed a sharp fall in crude inventories. WTI was down 2.30% and it is back below the 200 week moving average at $87.49 for the first time since mid last year. It looks like crude is going to head toward $81.30 /50 and we'll see how it looks there. Gold couldn't hold onto its gains and sits at $1370 oz and silver was under pressure falling 1.36% to $23.10. Corn dropped 0.45% while wheat and soybeans rose 0.21% and 0.60% respectively.
Data
NAB Business is out today but otherwise it is fairly quiet until Jobless claims and the Philly Fed manufacturing survey tonight in the US.
Twitter: Greg McKenna
Disclaimer: The content on this blog should not be taken as investment advice. All site content, including advertisements, shall not be construed as a recommendation, no matter how much it seems to make sense, to buy or sell any security or financial instrument, or to participate in any particular trading or investment strategy. Any action that you take as a result of information, analysis, or advertisement on this site is ultimately your responsibility and you should consult your investment or financial adviser before making any investments.
Latest posts by Deus Forex Machina
(see all)