Following on from his recent PowerPoint presentation at the 2013 Wine Country Conference, Jim Chanos – founder and president of New York investment company Kynikos Associates – on Wednesday gave the above video interview on CNBC where he summarised the key risks facing the Chinese economy and why he believes the economic situation there is getting worse.
According to Chanos:
Chanos: "I actually think it's [China has] gotten worse. what's happened more recently after the new party leaders took in, was another burst of investment. But more importantly, another burst of credit expansion. And what really has us concerned now, you have credit actually accelerating in China. But GDP growth is still slowing. In the last quarter, China pronounceded some staggering numbers a couple weeks ago. New credit outstanding jumped by $1 trillion US. Now this is an $8 trillion US. economy. So on an annualized rate, that's 50% GDP of new credit creation. And to put that also in perspective, total new credit globally went up by $1.5 trillion in the first quarter. China is $1 trillion of that, yet only 10% of the world economy. So there is a credit bubble that's actually not only huge, but getting bigger.

Presenter: "How do you trade? What do you look for? What are your positions to take advantage of that?"

Chanos: "Well, one of the things we have talked about historically is being short booms that go bust. And I've always defined that very strictly in that you look for asset inflation where the asset being inflated by credit does not serve — does not generate cash to service the debt. so you get the so-called ponzi finance moment. And that would be almost anything related to real estate or construction in China. So property companies, cement companies, steel. And then, of course, companies selling into that, that bubble. Iron ore and mining. That sort of thing. So inexorably, you can't keep growing your credit at 50% of GDP. Something is going to give. When? I don't know. But it has been a pretty good place to be short as we were talking about before the show."
Readers interested in a more detailed examiniation of China, as well as Chanos' broader views on investing and the state of the markets, are encouraged to watch the extended video interview (12 minutes long).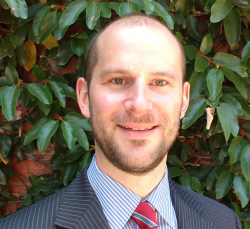 Latest posts by Leith van Onselen
(see all)