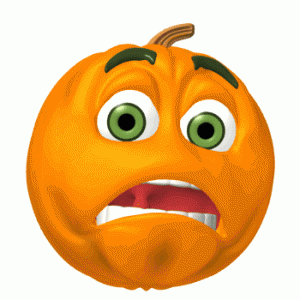 If I could go long regulator caution right now I'd be getting rich. And no, I do not mean caution as applied to the regulated. I mean caution as it applies to regulatory reform.  This week has seen reactionary speeches from senior RBA and APRA officials insisting that current financial regulations are more than adequate and indeed that regulatory reform is in danger of running out of control. Let's ignore APRA's terrible speech on the subject and refer instead to RBA chief Glenn Stevens yesterday:
Subject to all those constraints, I would simply observe that, in my opinion, by 2014 we will have reached a point in the financial regulatory sphere where the G20 should be looking for careful and sustained efforts at implementation of the regulatory reforms that have already been broadly agreed, but being wary of adding further reforms to the work program. Absent some major new development, which brings to light some major reform need not hitherto visible, to task the regulatory community and the financial industry with further wholesale changes from here would risk overload. Lest this be considered too weak a position, let us remember how much is being attempted. And since we are already seeing the need to 'tweak' some earlier agreed proposals, it is surely clear that the details of implementation should increasingly be our focus over the next few years. The G20 will need to remain open to the possibility – the likelihood even – that as experience is gained with implementation and we grapple with the inevitable difficulties, and as we learn more about how the financial system is likely to operate in a new world, we will want to make occasional adjustments to the rules.
There are four possible reasons why this is happening now. The first is that we take Capt' Glenn at face value that regulatory reform is out of control or close to it and institutions are close to overload. Unintended consequences are a very real danger so I can accept a certain amount of caution is warranted, sure.
That brings us the second reason. There is little caution in the degree of policy innovation apparent in other Western financial systems right now. Quantitative easing policies are re-inflating the US bubble economy again with both stocks and house prices now on the march upwards. Australian regulators may be in part continuing their jawboning campaign against such policy innovation in Australia's national interest, given it is artificially inflating the Australian dollar and making life difficult for our traditional macroeconomic management tools.
But facts are facts and like it or not, as Ben Bernanke said yesterday, the innovation is going to go on. As such, although whining about it should be a part of  a thought through response, so should countenancing counterbalancing policies such as those recommended by Bernanke: macroprudential tools, capital controls etc. Otherwise your objections rather start to resemble those of Don Quixote.
The third reason we might be seeing this new caution from our regulators is that they are more worried about the approaching mining investment cliff than they are letting on. I have been taken aback by the RBA's sudden re-embrace of housing inflation policies in the past few weeks. They clearly do not see any other immediate source of growth to replace mining investment and hence do not want to see any extra financial regulations inhibit an increase in credit growth.
The last reason is something of a check on the third. With a looming election that is in the bag for the Opposition, the regulatory community will be facing a new legislative arm of government. The incoming Prime Minister has already declared his intention to cut public spending and return Australia to the private debt growth paradigm championed under the Howard government. The incoming Treasurer has declared his intention to begin anew the financial reform process via a "Son of Wallis" inquiry. I support such an inquiry but only if it looks at the full gamut of options for banks, not just at how banking should be liberated to fulfill the new Prime Minister's vision of  ramping up household debt. Some of those known to advise the new Treasurer on financial reform have just this outcome in mind. It is not a long bow to suggest that regulators are getting off some warning shots in advance.
So, it is perhaps no wonder that our regulators are calling for calm. They're besieged by foreign forces intent on stripping Australia of its production base. They're besieged from within by yesteryear's credit cavaliers seeking a return to the glory days. And their real care, the economy, is facing its greatest challenge since the GFC.
Status quo may not look so very bad to a steady hand on the tiller.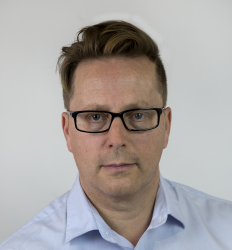 Latest posts by David Llewellyn-Smith
(see all)