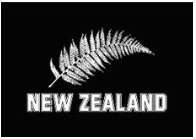 This time last week I described how the release of the 9th Annual Demographia International Housing Affordability Survey had caused a political storm in New Zealand, with both major parties promising to tackle the issue of housing affordability via reforms to housing supply.
On Friday, New Zealand's Prime Minister, John Key, upped the ante in a state of the nation speech, where he claimed that a shortage of land for housing, delays and costs involved in gaining building and resource consents, and lack of infrastructure provision, were structural issues putting the price of housing out of the reach of many New Zealanders:
In terms of housing, the Government is itself planning to build more than 2,000 houses over the next two financial years but, more importantly, wants to work with local councils on the underlying problems of land supply, building and resource consents and provision of infrastructure.

We need more houses built in New Zealand, at a lower cost.

That means we need more land available for building, more streamlined processes and less costly red tape.

This doesn't require the Government to spend a lot of money. We are already a huge player in the housing market and I'm very wary of spending more of taxpayers' money.

But there are plenty of private sector investors who want to invest in housing – if only we can remove the roadblocks that are slowing down the process and driving up costs.

It's ridiculous, for example, that developers can wait six to 18 months for a resource consent.

It's ridiculous that we allow councils to demand almost anything as a condition for the consent.

And it's ridiculous that we allow them to charge whatever fees they want.

Unless these sorts of issues are dealt with there won't be more affordable housing built.
Prime Minister Key also made a thinly veiled threat to local government in New Zealand – particularly Auckland council, which has proposed to further tighten its urban growth boundary – that if would intervene to free up land for housing unless local governments do so themselves:
…we want to work co-operatively with local councils and I believe our goals in the end are the same.

In particular we are keenly awaiting the Auckland Council's Unitary Plan, and I'm expecting it to include multiple options for both greenfields and brownfields residential property developments.

But if councils aren't able to change their planning processes, then the Government would have to get a lot more proactive, because we are very serious about resolving this issue.
As an aside, New Zealand's councils have slammed the Government's threat, arguing that there is an adequate supply of land for housing and that the rise in home prices is simply "the market" at work. The below quote from the Palmerston North City Council highlights the prevailing view (my emphasis):
City planner David Murphy… resisted the criticism that local government was to blame for New Zealand's housing affordability issues.

While land supply might be a problem in other parts of New Zealand, there was no shortage of land zoned and ready for development in Palmerston North, he said…

"But we can't control who owns that greenfields land, or when they release it, and what price they ask for it. It's the market driving that, not council."
The view of the Palmerston North planner is, unfortunately, typical amongst the planning profession. They think that because they zone, say, ten year's worth of land for housing that there is an adequate supply. What they fail to recognise is that artificial restrictions on the quantity of land available for development reduces competition from rival landowners outside the zoned area (or urban growth boundary), in turn handing the lucky landowners within the zone quasi-monopoly rights and enabling them to drive-up the cost of land (since there is no alternative).
Moreover, such restrictions on land supply enables developers to effectively 'corner the market' by accumulating all of the available zoned land, thus allowing them to drip feed supply onto the market and drive-up its price.
By contrast, in a market with no urban growth boundaries or restrictive zoning (assuming no major physical boundaries are in place), there is always competition from rival adjacent land owners and no developer can capture all of the available land. Any developer that attempted to horde land in order to drive up its cost would be immediately undercut by rival land owners elsewhere, leaving them with inventory that they cannot sell.  Urban land prices remain low because extraordinary profits cannot be captured as a competitor land seller is always available to undercut them.
Meanwhile, on the demand-side of the housing equation, the Deputy Governor of the Reserve Bank of New Zealand (RBNZ), Grant Spencer, on Friday gave the strongest indication yet that the RBNZ would limit loan-to-value ratios (LVRs) on mortgage lending in order to cool demand for housing, mitigate the credit cycle, and promote financial stability. The RBNZ also promised to release a public consultation paper on this issue in March:
A build-up of lending risk can, in some circumstances, leave banks overexposed to a sector where an asset bubble develops and eventually bursts, threatening the stability of the financial system overall. Adjusting risk weights to account for these risks can help build greater resilience in the face of such bubbles and, used early, could help prevent bubbles developing in the first place…

But adjusting sectoral risk weights in this manner is not for everyday use and should be used under very specific conditions. It may be the case that an alternative macro-prudential tool, such as Loan to Value Ratio (LVR) restrictions, could be more appropriate in any given set of circumstances.

The framework the Reserve Bank is currently developing will establish the parameters for using macro-prudential tools. This will include when and in what conditions they might be appropriate, as well as clarifying governance and accountability issues. A public consultation on macro-prudential policy is expected to be released in late March.
It looks like New Zealand's authorities might finally be getting serious on housing policy.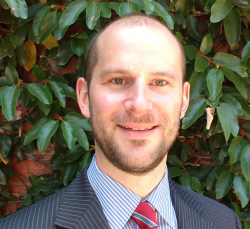 Latest posts by Unconventional Economist
(see all)