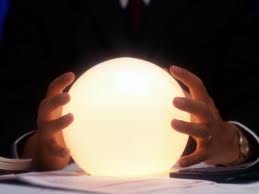 So 2012 comes to an end and from midnight tonight 2013 greets us. The BIG question now is "what will happen in 2013?"
If you're brave enough it's time to brush the cobwebs off the crystal ball and give fellow MacroBusiness readers your predictions for the coming year.
Reynard will leave this post open for comment until January 7th so,  if you require it, you have a bit of time to think it over. Once you think you know what is going to happen over the next 12 months feel free to jot it down in the comments.
You can be as broad in your predictions as you like, including US, European, Asian and/or emerging economies, housing, commodities , equities, and/or metals etc, but please try to make at least one prediction about an an aspect of the Australian economy ( GDP, unemployment, housing, equities, interest rates etc )
Reynard will save all of the comments as they should provide some interesting, and possibly amusing, reading on 31 December 2013.
Good Luck.
Latest posts by MacroBusiness
(see all)