From Reuters today comes an interesting story that complements this morning's coal musings:
China's huge fleet of coastal ships, usually confined to plying the Chinese seaboard, has sailed out of the shadows to seek international business in yet another sign that China's economy is slowing.

The fleet, previously unnoticed by the global market, is suffering from a slowdown in China's coastal trade amid weaker domestic demand from utilities and steel mills and a growing glut in Chinese coal and iron ore stockpiles.

The vessels are now being forced to seek new business such as in the Indonesian coal trade, dealing a further blow to the depressed global dry bulk shipping market.

"There are many more ships lying idle at Chinese ports now – the environment for making money is not so good," said a source at one of the big five coastal shippers, who asked not to be identified.

…China's coastal trade existed for decades on a small scale, but began to boom when power generation needs in the country's south took off due to mass industrialization and coal was urgently needed from the northern mines.

China's coastal coal trade soared by 88 percent from 2006 to move 639 million metric tons (704 million tons) in 2011, according to securities group Jefferies. Shipbroker Clarksons estimates China's coastal trade of coal, steel, grains and fertilizers at over 1 billion metric tons.

But in the first four months of 2012, coastal coal trade shrank by 3 percent versus last year, says Jefferies.

"The iron ore and coal inventories at Chinese ports are very high," said Moses Ma, a Hong Kong-based shipping analyst at ICBC International, a subsidiary of the Industrial and Commercial Bank of China. He says he has a bearish view on the dry bulk and the coastal trade markets this year.
Regular readers may recall that I posted recently on the weakness being signalled in the Chinese shipping indexes. Nothing much has changed. Here is the China coastal bulk index still weakening:
And for coal:
Some nice discounts coming for the miners.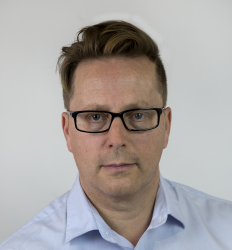 Latest posts by Houses and Holes
(see all)