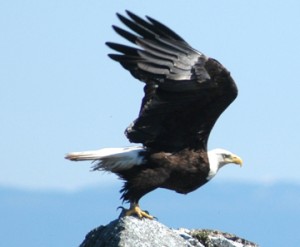 By Chris Becker
These daily updates need to be placed in context with the longer trends and drivers amidst the overall technical picture, so head to Macro Investor for a free trial. Former "Trading Week" readers will find it reborn as "Technicals", published 8am each Monday morning.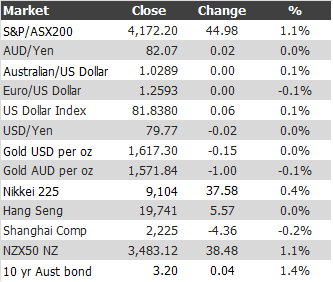 Meanwhile the battle between the world's currency and anti-currency continues, with the US Dollar Index (DXY) holding on for now, whilst gold (USD)  remained effectively flat throughout the Asian session, after building above the $1600 breakout yesterday. In AUD terms, it also remains stuck (although definitely not a "can of beans" investment…..) at $1571AUD per ounce rising slightly overnight.
In the debt markets today,  Aussie 10 year yields came back again, as stocks went up. The generic yield is now 3.2%, right at resistance – this is definitely one to watch….
Australian Stocks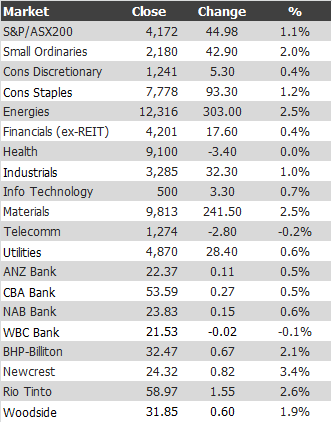 It was holes, holes, gas and fire today as the energy sector mounted another big surge, looking like its finding a medium term bottom.
The big mover in the ASX8 (the big four miners and big four banks, seen in the table to the left) was gold miner Newcrest (NCM) alongside Rio Tinto (RIO) although both need to put on some more gains before the trend traders start to pick it up. Price does seem low compared to brokers target for NCM – currently at $32.23, whereas FARM's current valuation (for end year 2012) is bang on the money.
On to the index – we've had a definitive breakout in the ASX200 today, as it lifted itself outside the trading range between 4000 and 4150: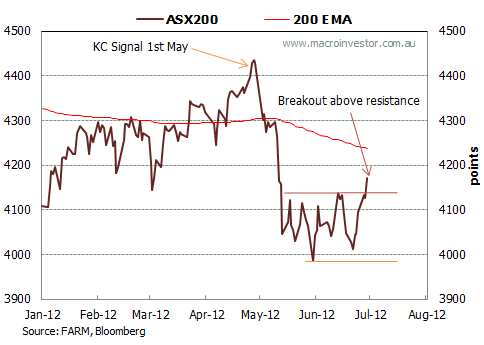 Is this a long entry signal yet? Tune it to Macro Investor to find out – all I'll say is we've been busy this week!
Tonight
Its a relatively quiet one tonight – because the US markets will have the day off, direction tomorrow will depend on the European session. That will be impacted by the release of EMU services PMI's, including Germany and UK, alongside the revised 4Q GDP print for the EMU and retail sales for May, where the market is expecting a big bounce.
Don't miss the overnight market updates by my colleague Greg McKenna, in MacroBusiness Morning.
Til then, you can find me on Twitter here.
Disclaimer: The content on this blog should not be taken as investment advice. All site content, including advertisements, shall not be construed as a recommendation, no matter how much it seems to make sense, to buy or sell any security or financial instrument, or to participate in any particular trading or investment strategy. The authors have no position in any company or advertiser reference unless explicitly specified. Any action that you take as a result of information, analysis, or advertisement on this site is ultimately your responsibility. Consult someone who claims to have a qualification before making any investment decisions.
Latest posts by Chris Becker
(see all)