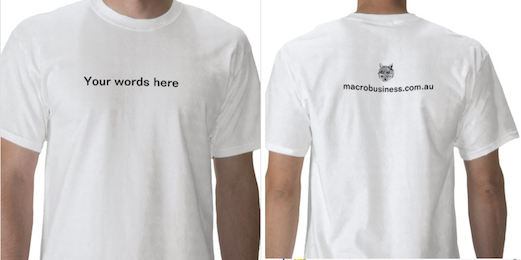 Over the weekend we  did a bit of crowd surfing and put out a call to the MacroBusiness community for a byline to adorn some future MacroBusiness merchandise.  In response we received an avalanche of responses. So it turns out you lot are creative as well as smart.
After a fair bit of United Nation style negotiating the MacroBusiness team has whittled down the huge list to just 10 entries. So it's now time to choose – we'll keep the original suggester of the caption anonymous in the poll – but whomever gets the largest votes shall receive a free shirt, mug and sticker from our first run of product.
Here's the poll – you can only vote once (and need to be registered) so make it count.
[poll id="2″]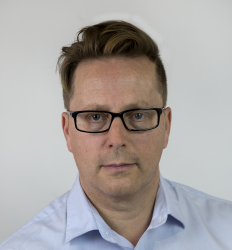 Latest posts by David Llewellyn-Smith
(see all)