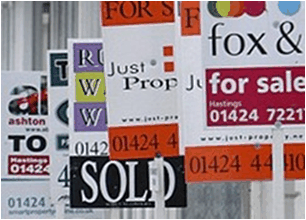 The Telegraph today published a disturbing article on the dire state of the UK economy:
Households face the most dramatic squeeze in living standards since the 1920s, the Governor of the Bank of England warned, as he reacted to the shock disclosure that the economy was shrinking again.

Families will see their disposable income eaten up as they "pay the inevitable price" for the financial crisis, Mervyn King warned.

With wages failing to keep pace with rising inflation, workers' take- home pay will end the year worth the same as in 2005 — the most prolonged fall in living standards for more than 80 years, he claimed.

Mr King issued the warning in a speech in Newcastle upon Tyne after official figures showed that gross domestic product fell by 0.5 per cent during the final three months last year. ..

There were fears that the country was poised to slip back into recession, defined as two successive quarters of negative growth. Economists said the situation was "an absolute disaster". ..

Disposable household income has been hit by sharp increases in the cost of food, fuel and tax, coupled with restricted wage rises for most workers. Last year, take-home pay fell by about 12 per cent, official figures showed, and the trend was expected to continue in 2011…

"In 2011, real wages are likely to be no higher than they were in 2005," he said. "One has to go back to the 1920s to find a time when real wages fell over a period of six years.

"The squeeze on living standards is the inevitable price to pay for the financial crisis and subsequent rebalancing of the world and UK economies."…

Addressing the problems of borrowers, he added: "Households and small businesses with little housing equity may be unable to borrow at all or are able to borrow only in the unsecured market – where rates are much higher than before the crisis."
The UK's precarious position is the direct result of household deleveraging following the bursting of its housing/credit bubble in 2007/08.
Advertisement
I explained the leveraging/deleveraging process in an earlier post:
When house prices rise, [households] feel richer, which spurs consumer confidence, spending and employment growth. A positive feedback loop can develop whereby households take on more debt, causing housing values to rise further and the process of confidence, spending and employment growth to repeat.

But home values and debt levels can only rise so far and, sooner or later, the process of debt feeding asset prices feeding confidence, consumer spending and employment growth goes into reverse (i.e. deleveraging). House prices stop rising (or fall) and highly-indebted households begin to reduce their spending and repay debt. Sectors reliant on consumer spending contract and unemployment rises. Consumer confidence falls, leading to further frugality, house price reductions and job losses.
As shown by the below chart, UK households, like their Australian cousins, went on an almighty borrowing binge over the 2000s, as evident by household debt to disposable incomes rising from around 100% in 2000 to a peak of 161% in Q1 2008. However, unlike Australian households, who have continued to increase their debt loads post the global recession (to 157% of disposable incomes currently), UK households have started repaying debt, with debt to disposable incomes falling to 149% in Q1 2010. 
Advertisement