Earlier this week, The Australian published data from the Australian Bureau of Statistics (ABS) showing how the average mortgage size in Australia has more than doubled over the past decade to $600,000: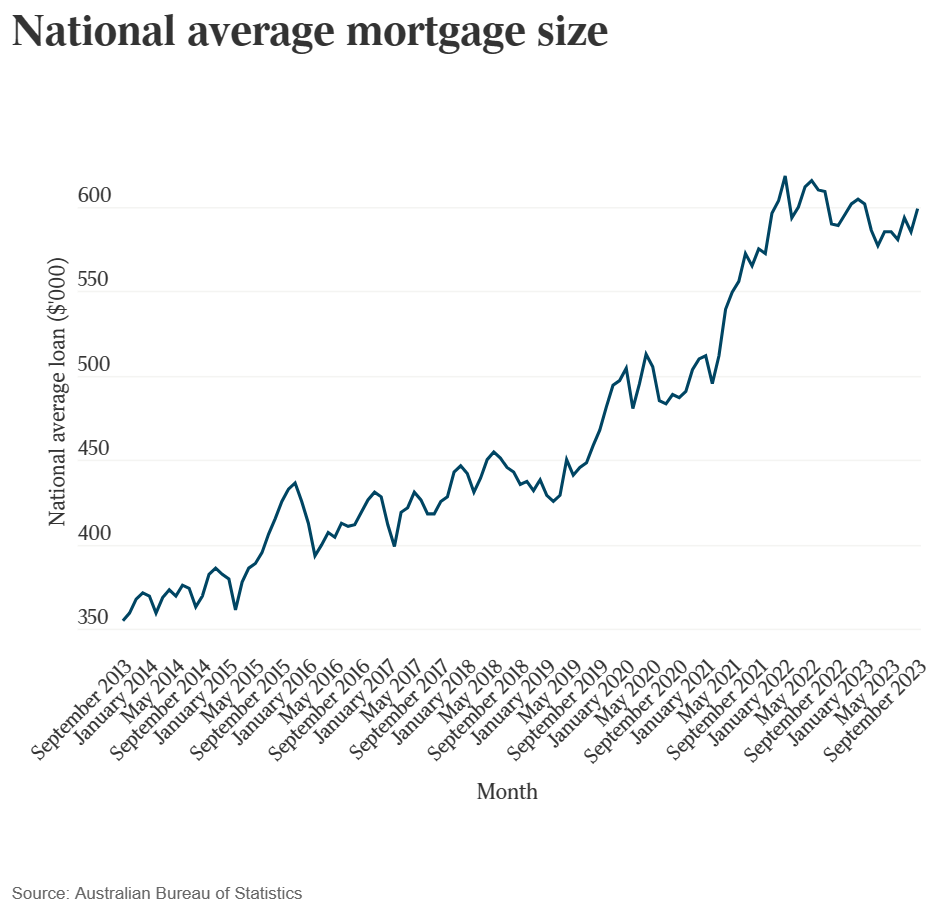 Monthly mortgage repayments have increased by around 60% since the RBA began hiking rates in May 2022. And the average mortgage repayment would now costs around $45,000 a year, assuming a $600,000 loan and a 6.5% variable mortgage rate.
Mortage repayments would obviously be much higher in places like Sydney, where housing is more expensive.
Advertisement
As CBA reported last week, housing affordability is already the worst in generations when mortgage repayments on a newly purchased home are compared against average household incomes: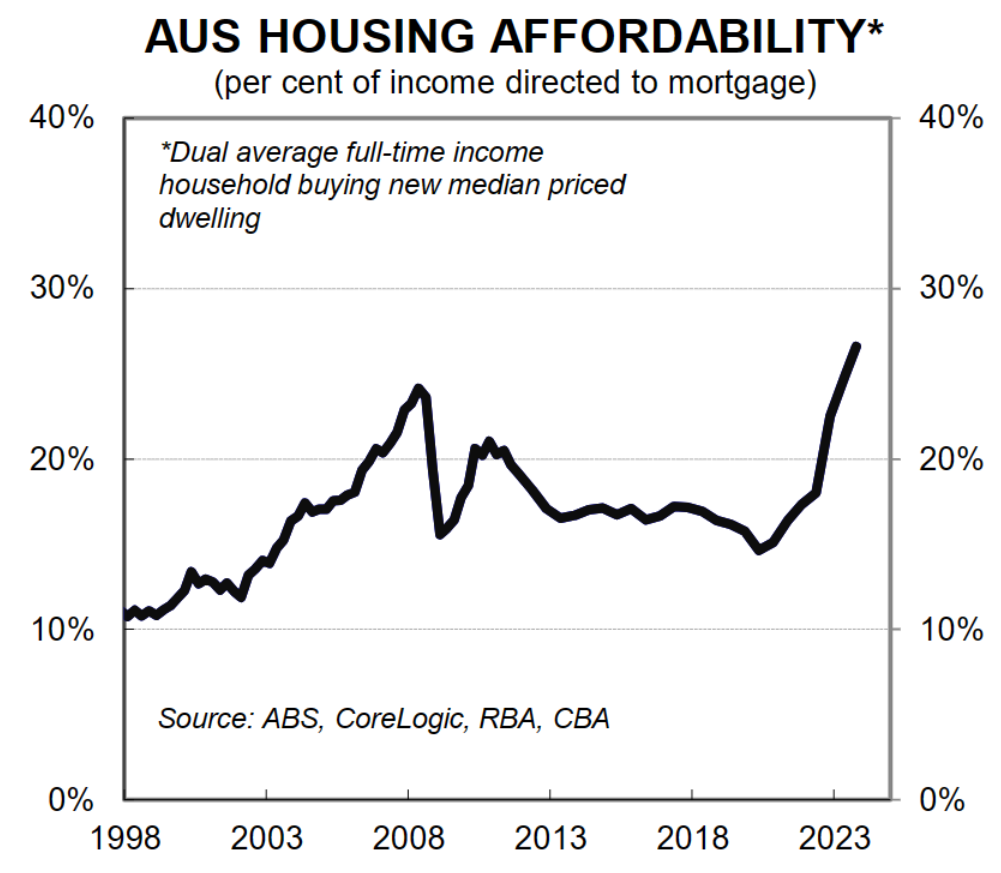 The above data was captured before last week's 0.25% rate hike from the RBA, meaning that the affordability situation will likely have worsened.
Advertisement
The bottom line is that the median home is no longer affordable for a typical Australian household.
As such, ANZ Bank CEO Shayne Elliott lamented that "you have to be better off, and essentially rich" to purchase a home in Australia, which has "big social consequences and political consequences".
To nobody's surprise, first home buyers are turning to the "Bank of Mum and Dad" to break into the housing market:
Advertisement
According to the Australian Housing and Urban Research Institute (AHURI), those with support from what's been dubbed the bank of mum and dad are twice as likely to enter the property market than those with no support.
But family help also risks exacerbating a class divide, and creating a future in which housing is determined by generational wealth.
"We know that in 2010 around about 12% of people [who were] first home buyers were getting assistance from the bank of mum and dad," she tells ABC RN's The Money.
"It got up to about 60% from 2017 onwards, so it's grown enormously."
The affordability situation will only worsen so long as the Albanese government continues to run an extreme immigration policy that is well beyond the nation's capacity to supply new housing: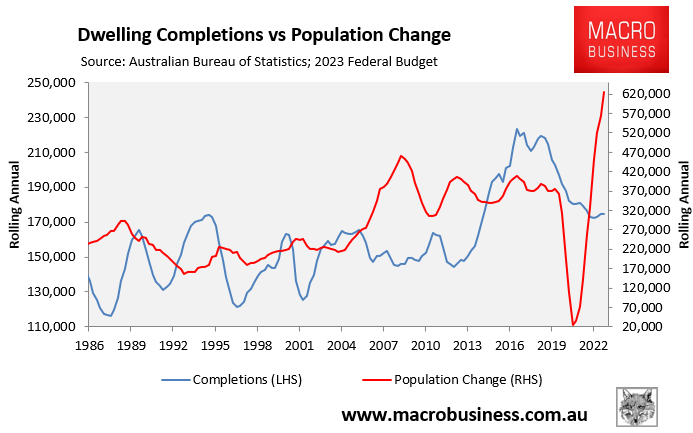 The housing shortage caused by Labor's record immigration is forcing up both prices and rents, which has simultaneously made it more difficult for renters to save a housing deposit as well as pushed prices further out of reach.
Advertisement
To add further insult to injury, high rental growth is stoking inflation, which has forced the RBA to lift rates higher and made it even more difficult to purchase a home.
The end result is that housing has become so expensive for younger Australians that they need the financial backing of their parents if they ever hope to own their home.
It is an inequality disaster in the making.
Advertisement