It has always been thus and got worse when it was financialised.
There is nothing bullish about the Chinese economy. Demand is ruined by crashing real estate. The outlook for construction is beyond disastrous: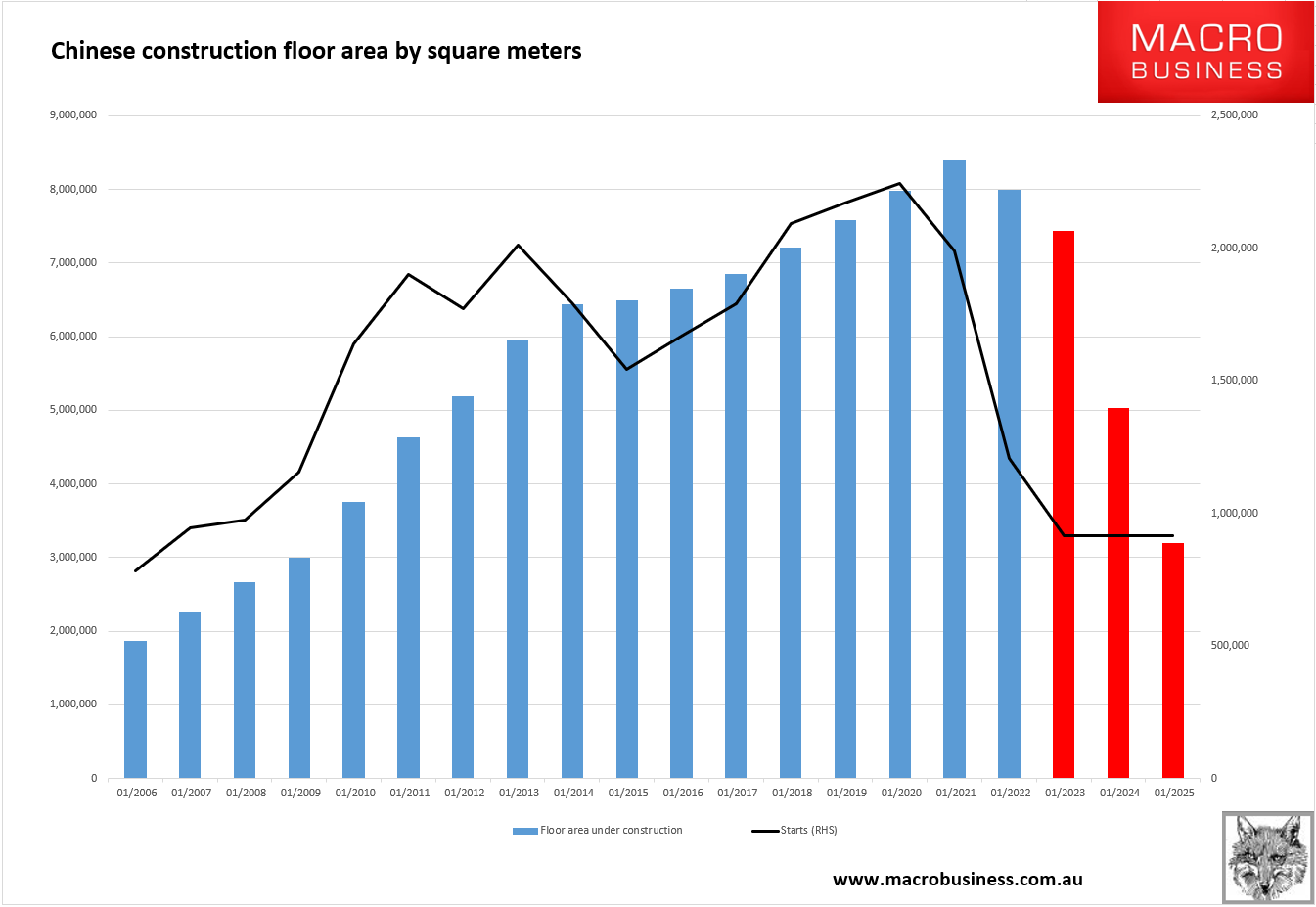 Beijing will continue to throw infrastructure stimulus into this black hole for as long as it takes. And, as was the case during the GFC housing crashes in developed economies, it will never be enough to prevent demand from falling anyway.
Advertisement