Perhaps it should be renamed Brown Week. Goldman with the note.
---
The property easing so far this year has been skewed more toward large cities than in 2022. For large cities, we estimate the magnitude of the ongoing housing easing cycle is close to but still smaller than in the 2014-16 cycle, while in many lower-tier cities it is limited, implying the nationwide magnitude is likely to be notably smaller than in previous major cycles. Southern coastal provinces have rolled out more housing easing measures this year, and their local economy and fiscal conditions are typically more reliant on the property sector.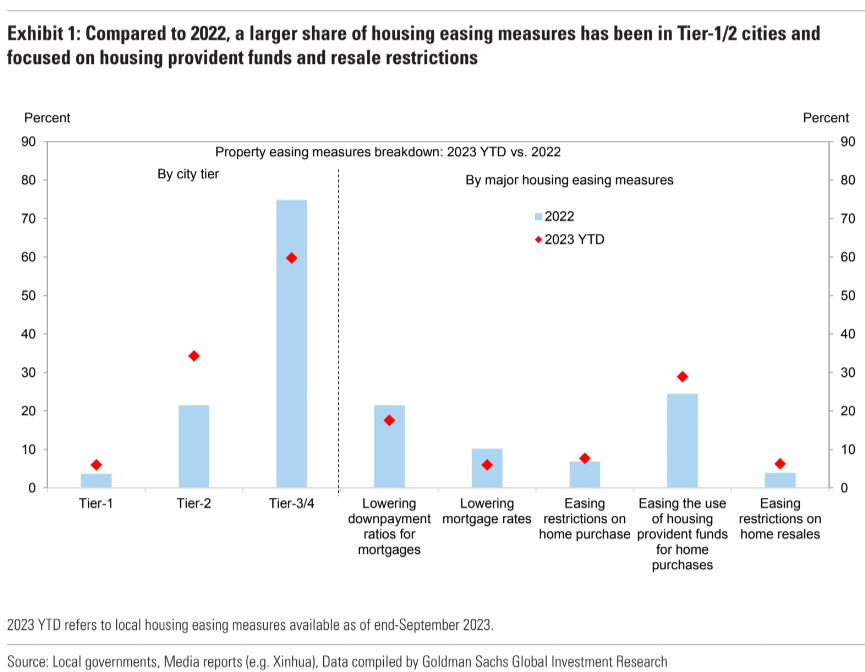 Our analysis shows that cities subject to recent housing easing measures have experienced a more notable improvement in secondary market home sales than other cities, but the evidence is less clear in the primary market. Although it is difficult to ascertain if the patterns we observe in the data are driven by recent policy easing, one possible explanation is that upgraders need to sell current homes in the secondary market first before buying a bigger and better home potentially in the primary market, boosting secondary market transactions ahead of primary market ones.
Advertisement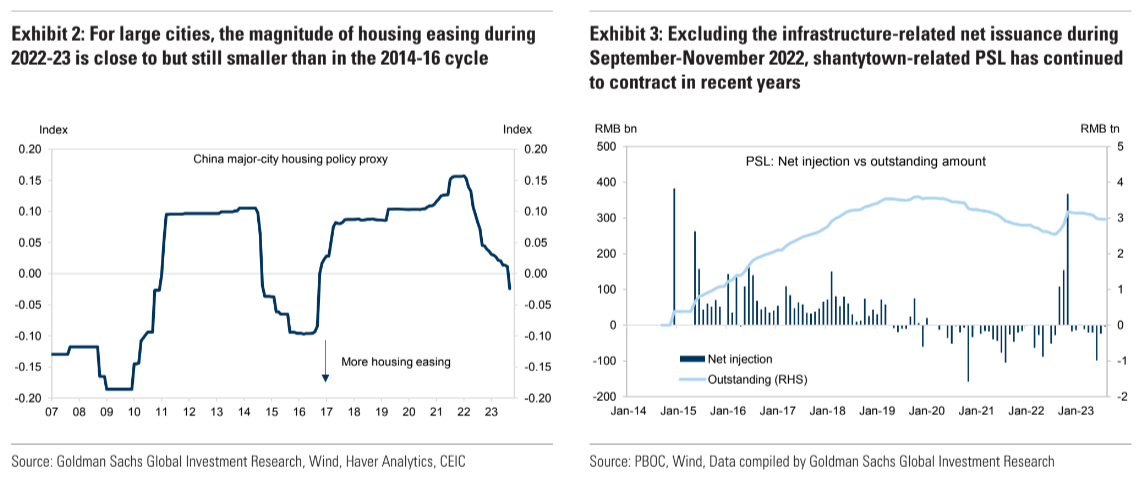 Overall, we believe the impact on growth from recent housing easing, which is mostly concentrated in top-tier cities, will likely be smaller than in previous major easing cycles. Our earlier studies suggest recent housing easing may boost GDP growth by 40bp, equivalent to two-thirds of the 60bp growth impact from existing policy easing package this time around.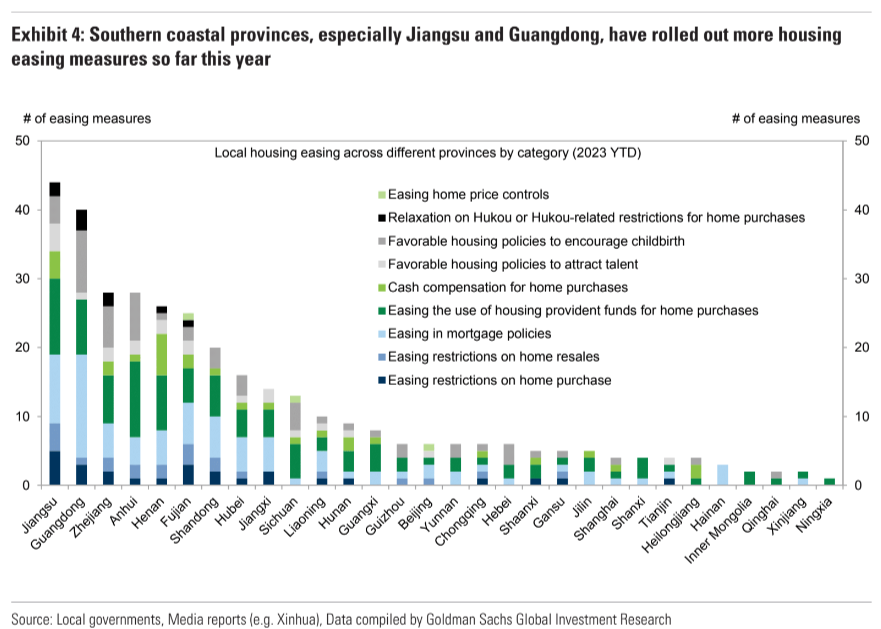 Advertisement
We expect more housing easing in coming quarters, including easing in restrictions on home purchases and resales in more Tier-1/2 cities, further reductions in downpayment ratios and mortgage rates, more policy support for urban village renovation and public housing construction, and additional financial support to secure the delivery of presold new homes and to mitigate the property sector's tail risks.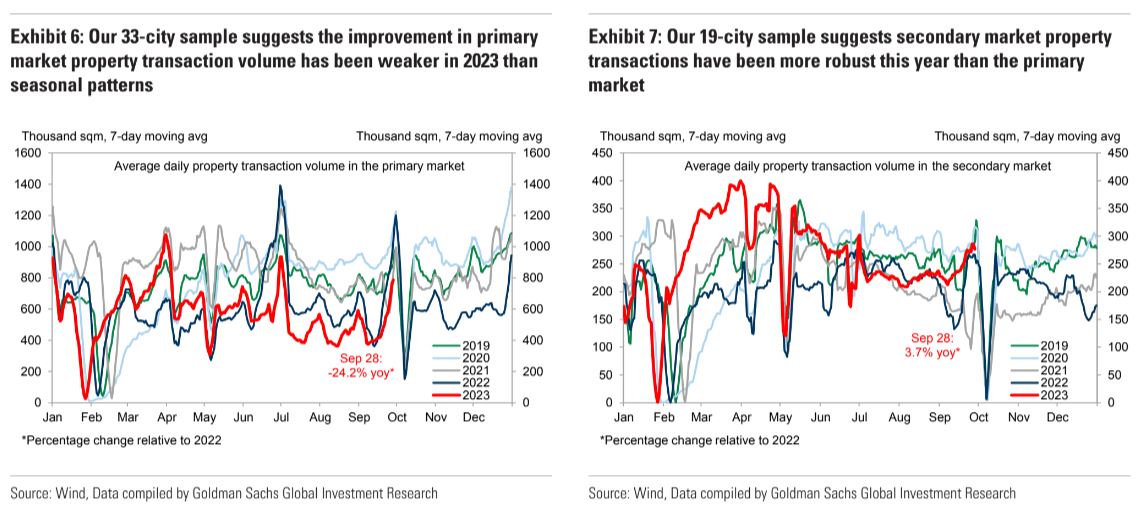 We continue to assume an "L-shaped" recovery path for the property sector incoming years, due to persistent weakness and record-high housing inventory inlower-tier cities, and still-tight financing conditions for private developers. We maintain our forecast that the property weakness will likely be a multi-year growth drag for China, but it could be less painful in 2023 (-1.5pp to GDP growth) than in 2022 (-2.2pp).
Advertisement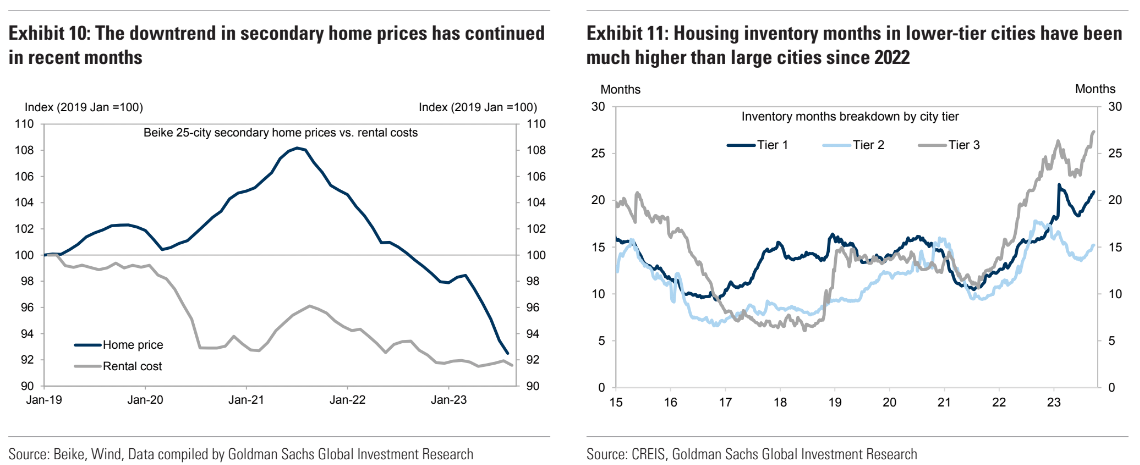 ---
There is nothing L-shaped nor recovery about sales so far. They are still falling:
Advertisement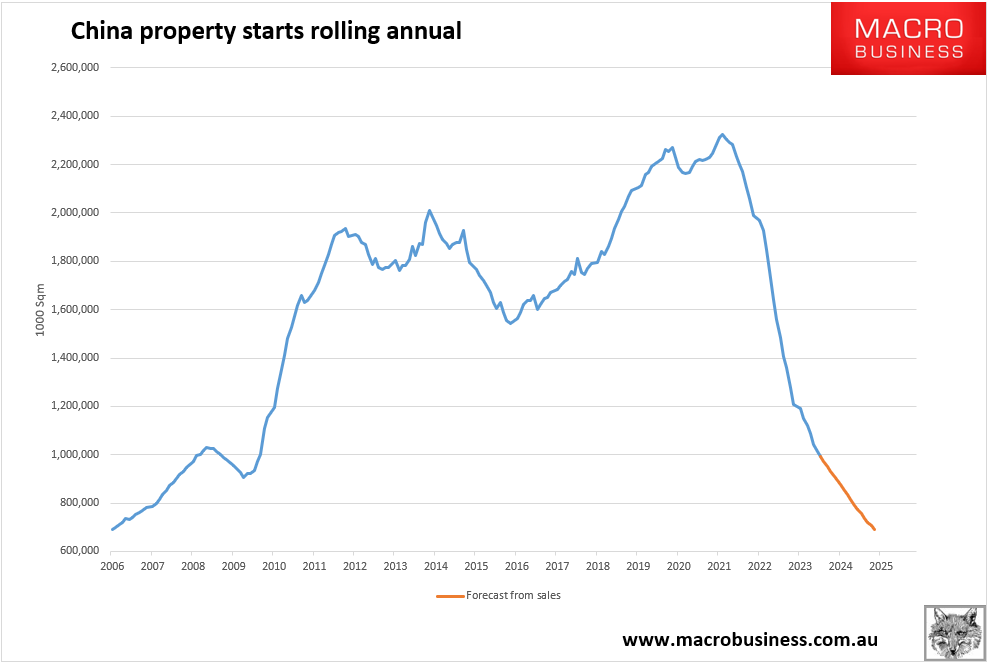 If the stock of construction follows the flow of starts – which it will but modulated by public support for undelivered contracts – then the fall ahead for activity is bowel-shaking: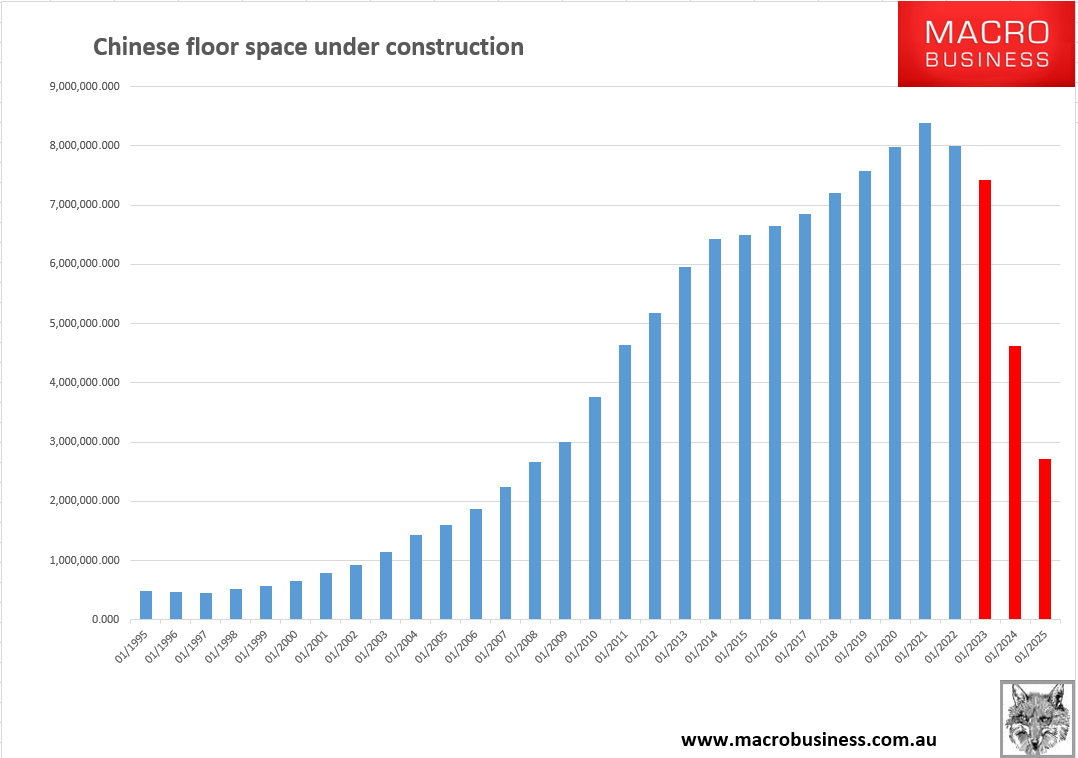 Sooner or later, iron ore is finished.