I noted last week how the Coalition was seeking to make immigration a key battleground issue at the next federal election.
Coalition immigration spokesperson, Dan Tehan, told ABC RN Drive that "Labor are creating a Big Australia by stealth. There is no plan to deal with the negative externalities that this Big Australia will bring".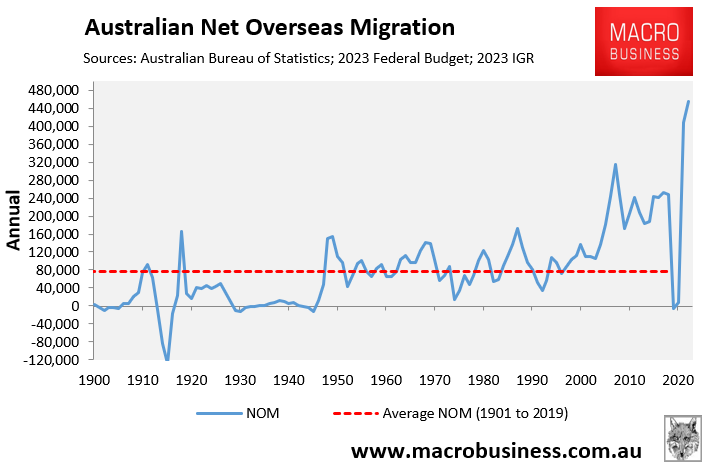 In particular, Tehan cited the strain on the nation's housing market, infrastructure and natural environment, and promised to deliver an immigration plan ahead of the next federal election.
Advertisement