The Reserve Bank of New Zealand (RBNZ) has increased interest rates more more aggressively than most other countries, as illustrated in the next chart: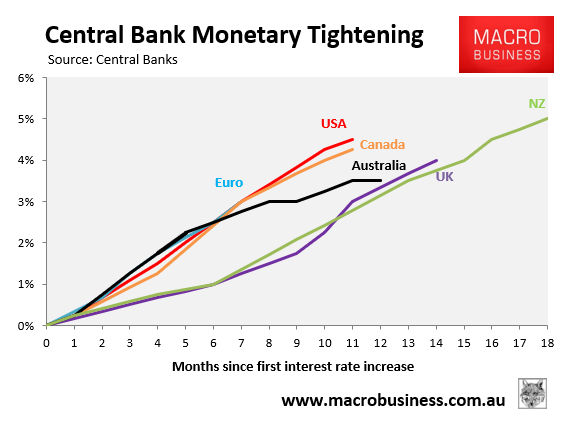 This has doubled mortgage rates across New Zealand: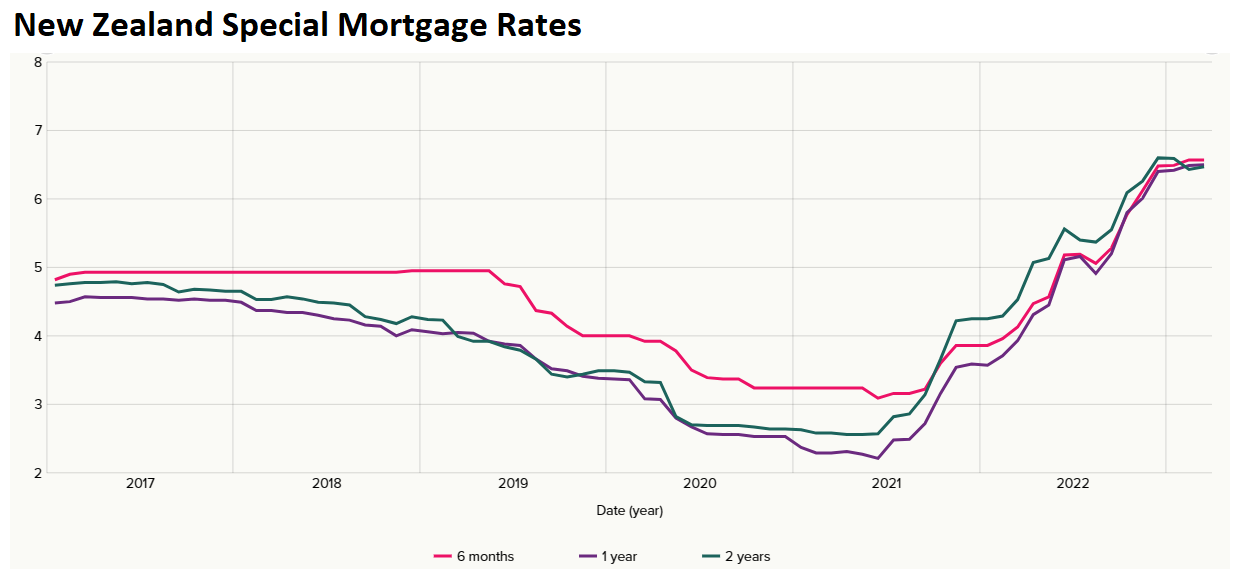 The economy is now plunging into recession, with GDP contracting o.6% over the December quarter.
Advertisement
The number of people behind on loan repayments has also soared.
According to information released on Tuesday by Auckland-based credit bureau Centrix, the number of mortgages in arrears increased by 23% in February from a year earlier to 18,900.
This is 1.29% of all mortgages, which is the highest percentage since March 2020.
Advertisement
Centrix Managing Director Keith McLaughlin noted: "Our latest data show mortgage arrears climbing for the seventh consecutive month, which could point to many being unable to service these higher mortgage rates – a difficult situation for anyone to be in. We are really starting to see some hardship".
The situation is likely to worsen this year given New Zealand faces a glut of fixed rate mortgage expirations.
More than half of all fixed rate mortgages will terminate this year, meaning many borrowers will see significant increases in their debt servicing payments as they transition from ultra cheap pandemic mortgage rates.
Advertisement
Indeed, Westpac recently estimated that the 'effective' average mortgage rate in New Zealand would double in 2023 as these fixed rate mortgages are repriced: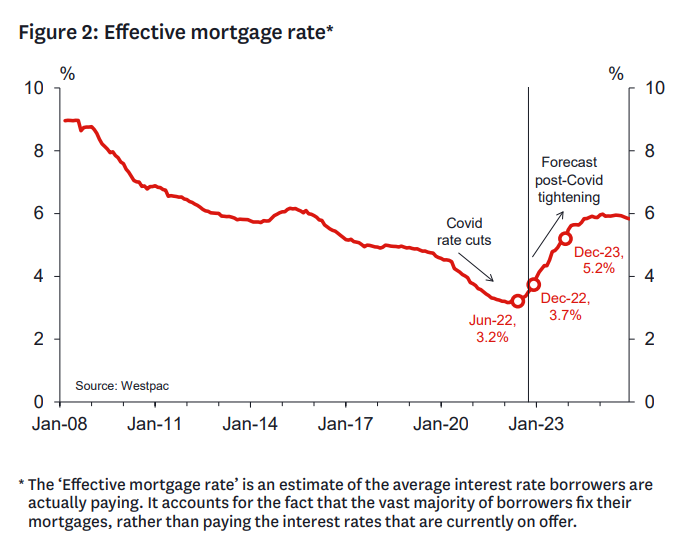 "For example, a borrower who fixed their mortgage at 2.7% in 2020 will now face refixing at a rate over 6%", noted Westpac.
Advertisement
That is when the aggressive interest rate hikes from the Reserve Banks will truly be felt.
Monetary conditions will continue to tighten across New Zealand, which will hammer household consumption and plunge the economy into recession.