After CoreLogic's 5-city daily index recorded its biggest monthly decline in nearly 40 years, AMP Capital's chief economist, Shane Oliver, entered full doomsday mode, tipping possible 4% monthly falls for Sydney:
"The pace of decline is gathering speed, so it's conceivable we could be seeing monthly declines of 4 per cent in a few months which would surpass the peak monthly increase of 3.7 per cent in March last year," Dr Oliver said.

"You have to say it's pretty worrying as we're only three months into the downturn and prices are already falling this fast. The previous occasions where it came on this rapidly and early on was during the mid-80s before a severe recession and during the GFC, but the RBA were able to turn it around quickly by cutting rates.

"But there's not much relief on the horizon just yet, so there's a high risk of further acceleration in price declines as the possibility of a rate cut is more than a year away."
Not so says Stephen Koukoulas ("The Kouk"), who posted the below video on Twitter claiming there's "nothing much in these numbers" and that the RBA would only give them a "passing glance":
House prices – nation wide – down 1.3% in July.
Total fall to date is 2.0% from the April peak. Via @corelogicau
Nothing much in these numbers – RBA certainly will not give them more than a passing glance.
As always, a big divergence from city to city.
My Two Minute Take pic.twitter.com/TRkkpYAfW0

— Stephen Koukoulas (@TheKouk) July 31, 2022
The Kouk also maintains his forecast that national dwelling values would only decline by 7% "give or take" – i.e. another 5% from their current level. At the same time, he's calling on the RBA to be more aggressive on interest rates because "unemployment is incredibly low" and "wages are picking up at a rapid pace" (despite no actual evidence of this being the case).
The Kouk concludes his video by stating there's "nothing particularly disconcerting in these numbers. We would need to see many, many, many months of declines of this sort of order of magnitude to be at all vaguely concerned".
How deep the correction goes will obviously depend on how aggressively the RBA hikes rates. If it follows the Kouk's forecast of a 3% cash rate (implying an average discount variable mortgage rate above 6%), then Australia will likely experience its biggest house price decline in living memory – certainly well in excess of -7%.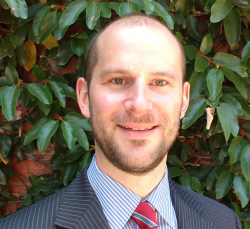 Latest posts by Unconventional Economist
(see all)