TD Securities believes that British Prime Minister Boris Johnson will be gone by the end of this year, if not by the end of this week. And with Johnson's exit, the new Chancellor could loosen fiscal policy, which could drive the Bank of England to hike interest rates higher.
______________________________________________________________________________________________
Boris Johnson's future is on the line. We now expect him to be gone by the end of the year, if not by the end of the week.
If his new Chancellor has time to implement new fiscal policy, we expect lower taxes with the corporate tax hike cancelled and a likely temporary VAT cut. The BoE may be able to hike faster against this backdrop.
Rates: Gilt markets have witnessed much more volatility during Brexit, so we doubt this event will be a game changer for directionality. Active fiscal policy should support active rate hikes from the BoE. We therefor favour a flattening bias for 5s30s Gilt curves.
What on Earth Is Happening?
In an apparently un-coordinated move, two of PM Boris Johnson's most senior cabinet ministers resigned yesterday over the Prime Minister's handling of recent "pestminster" controversies. Chancellor Sunak and Health Secretary Javid tendered their resignation notices within 10 minutes of each other. Over  the course of the evening, the Conservative Party vice-chair, 4 Parliamentary Private Secretaries (PPS), and 2 trade envoys resigned from their positions in government. Already this morning, further junior resignations have taken place, and more are expected throughout the course of the day. The resignation tally since yesterday has now reached 13.
The Chancellor's resignation is the most important of these, and in his resignation letter, he cited fundamental differences between the PM's and his views on fiscal policy. The two had planned a joined-up speech in June, which was delayed to July, and has now been cancelled.
Boris Johnson went into survival mode last night, appointing two new cabinet ministers by bedtime, sending a signal that he intends to fight on. Nadhim Zahawi was appointed Chancellor and Steve Barclay Health Secretary. The rapid appointments were a signal to his party that Johnson does not intend to leave voluntarily, and that he will need to be forced out. But to most MPs in his party, and certainly the generally public overall (a snap poll showed 69% of the public believe he should now resign), the jig is up, and it is now almost certain that Boris Johnson will not lead the Conservatives into the next general election, due by January 2025. He is likely to be removed this year, if not this week.
What Does it Mean for Policy?
If (and this is a big "if") PM Johnson is able to cling to power, the appointment of his new Chancellor likely signals a shift in fiscal policy from the relatively (small c) conservative Sunak to new Chancellor Zahawi. The new Chancellor was almost certainly given the job on a promise to align himself with Johnson's "low tax big spend" fiscal vision. As hinted by Jacob Rees-Mogg last night, we believe this means that the planned corporate tax hike will be cancelled. But perhaps more significantly, we believe this brings the prospect of a temporary broad-based VAT cut right back to the top of the policy agenda.
We discussed the impact on monetary policy of such a policy in a note in May (see Can Bailey Get His Mojo Back from BoJo?). In short, we believe that a full 5ppt VAT cut would see policy tightened by a further 50bps by the end of 2023 (with hikes front-loaded further). We expect sequential 25bps hikes from the MPC through year-end.
But with a budget not due until November this year, it's not clear if and when major fiscal interventions will come. It's possible that the government tries to force through some flagship policies right away, but with only two weeks of Parliament left before the House of Commons rises for its summer break, time is tight. The government may opt to save these announcements for its return in September–if it can last that long.
Four Exits for Johnson
Conservative MPs held a confidence vote in Boris Johnson one month ago, where he won 59% support of his party–a slimmer margin of victory than broadly expected. Current party rules state that another vote cannot be held for another 12 months. Many MPs will regret having pulled the trigger so early; Johnson would clearly not survive a repeat vote this week.
That said, while on paper he appears safe until June 2023, there is a number of ways he may still be removed from power this year:
1. This Week: Continued Mass Resignations (25%): At a certain point, if enough ministers resign, Boris Johnson will not be able to credibly remain in office. While it may not quite be a "men in grey suits" moment, the PM will realise that he has lost all authority in his party, and accept that he has been forced
out. If Boris Johnson is to go in the near-term, this is the most likely route out of office.
2. July or September: 1922 Committee Changes the Rules (40%): There are two possible windows via the 1922 Committee of backbench MPs. First, the Committee meets tonight, and if they have received letters from more than 50% of MPs calling for Johnson's removal, may decide to over-ride existing
rules and hold a confidence vote as soon as this week. Second, the Committee will hold new executive elections soon, likely on 13 July, and this will be an opportunity to change the rulebook. If the newlyelected executive wishes, it can change the rules and allow a confidence vote less than 12 months after
a prior vote. Many candidates are likely to run on this platform alone, and the 18-member committee could soon be stacked against the PM. A simple over-ride of the 12-month rule is unlikely, however, in order to protect future leaders. Instead, a new rule that over-rides the 12-month grace period with a
higher threshold may instead be introduced. For example, it could be that instead of a 15% threshold to call a confidence vote in the PM (as it currently stands), a second threshold of (say) 40% could be introduced for a second vote within a year. Given 41% of MPs voted against the PM last month, this would easily be surpassed in the current circumstances. The rules change might come before Parliament rises for the summer on 21 July, but the Committee may also wait until MPs return in early September to hold a new confidence vote.
3. By Year-End: The Privileges Committee Finds Against Johnson (30%): The PM is under investigation by the Parliamentary Privileges Committee for whether or not he knowingly misled Parliament when he said that he had no prior knowledge of lockdown-breaching parties at Number 10. The test is a fairly low bar (certainly lower than whether he deliberately misled Parliament), and if he is found in breach of Parliament, under current Ministerial Code, this would be a resigning matter. The Committee itself cannot force him out, but it would likely galvanise pressure on him to resign.
4. Anytime: Johnson Gives Up (5%): The least likely outcome, but Johnson may simply decide it's time to leave. For someone who's fought his whole life to become PM, this is probably the least likely outcome…
Next Election
The Conservative Party will have its eyes on the next general election as it seeks to replace Boris Johnson. With the Fixed Parliament Act now abolished, the timing of the next election is in the Prime Minister's gift, up to a point: it must be called within five years of the last one, and be approved by the Queen. This means that the UK will face an election by January 2025 at the latest…

Polling is currently dire for the Conservative party: they have not led in a single poll this year (see chart). While Johnson has been quick to blame the usual pattern of weak mid-term polls, the consistency of the polls should worry Conservatives. Add to this the multiple (and historic) byelection losses to both the Labour and the Liberal Democrats parties, and it looks increasingly clear that after 12 years in power, voters have had enough of the Conservative Party. Furthermore, other strong barometers of voter preference such as polls asking "who is the best PM?" and "who can best handle the economy?" now show Labour ahead of the Conservatives on a fairly consistent basis. Usually, the party who tops all three of these polls will win a general election.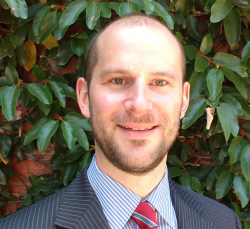 Latest posts by Unconventional Economist
(see all)