On occasion, one can't help wondering what drives Davos Man. It sure isn't loyalty to one's nation or fellow man. Greed is the thing.
There is no better example of this than RIO's announcement yesterday that it has set the date for iron ore Judgement Day:
Rio Tinto said on Thursday that its Guinea subsidiary has formed a joint venture with the government and the Winning Consortium Simandou (WCS), paving the way for work to resume at the world's largest underdeveloped iron ore deposit.

The deal is a breakthrough for Rio, after a setback earlier this month when the Guinea government asked the global miner and WCS to halt construction at the Simandou iron ore project.
The project is scheduled to commence in December 2024. Given the infrastructure challenges, it will probably be longer, though RIO's expertise will certainly shorten it.
And that's the point. What on earth is RIO doing building Simandou? As I coined this project many years ago, it is the "Pilbara Killer".
How can we be certain of this?
First, it is a tsunami of iron ore. The first phase of SMB Winning's project will produce 60-80mt of iron ore per year. It could possibly increase to 150mt. RIO's share is another 100mt.
That is enough to pancake the iron ore price permanently. The price will drop to the highest marginal cost of production and wipe out Australia's iron ore juniors.
And there are very good reasons to think that it will be much worse than that.
China is planning to materially boost its steel recycling output by 2025, plus its structural property construction adjustment will be well underway.
Put these together making conservative assumptions and the swing to iron ore surplus is mind-altering: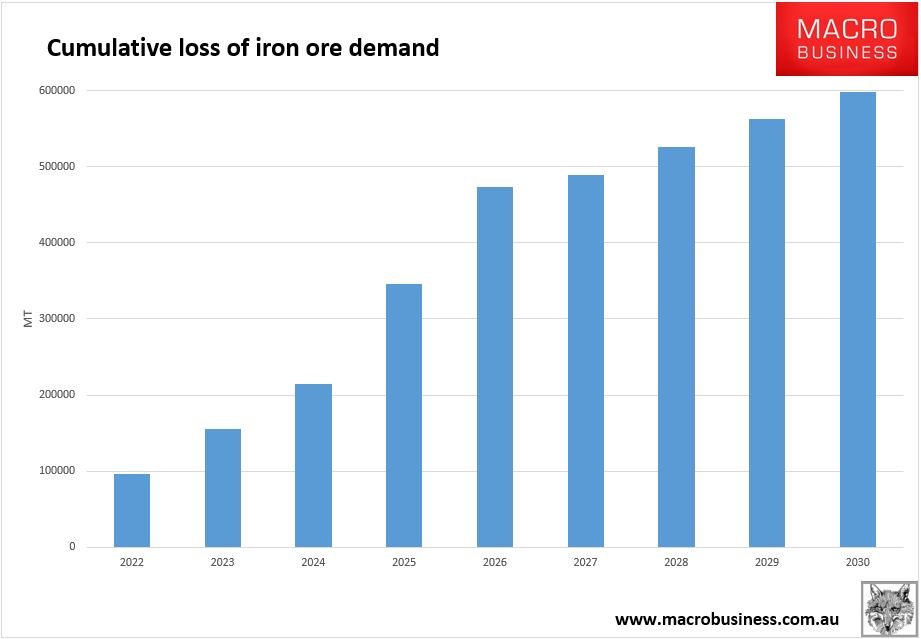 That is an excess of half a billion tonnes of iron ore in 2026. This is approximately double the surplus that crashed the iron ore price to $38 in 2016.
Shaking this much iron ore supply out of the seaborne market will eradicate every producer other than the big four: BHP, RIO, Vale and Simandou.
It will still leave these four competing over a glut of product that will keep the price at $20.
Finally, as China takes a hold of a large reserve of iron ore, it will dramatically reduce Australian leverage and make it much more likely that China will declare war on Taiwan.
If RIO were not to participate in the project it would be set back by years. Given it brings much of the iron ore expertise to the development, it may have torpedoed it forever. Vale was to be involved but got kiboshed owing to corruption allegations. So there is no obvious replacement.
Perhaps RIO should deliberately fall on its face in a similar fashion.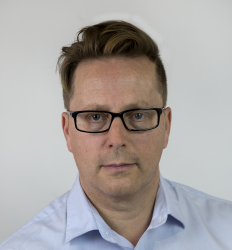 Latest posts by Houses and Holes
(see all)