There were 3,917 liquidations or administration appointments in Australia in 2021-22, with Equifax head of product and rating services, Brad Walters, noting that the construction sector accounted for 28% of all insolvencies:
"Small-scale operators in Australia's construction industry could well be the canary in the coal mine for the difficulties that lie ahead for this sector," [Walters] said.

"Rising rates of construction industry insolvencies and cost of living pressures continue to place a heavy financial burden on sole traders and small business owners."
Australian Securities and Investments Commission figures also revealed a 12% surge in home builders going to the wall in the three months to April, compared to the final quarter of 2021.
The list of collapses across the home building industry is exhaustive and includes: Probuild, ABG Group, Condev, Hotondo Homes Hobart, BA Murphy, Inside Out Construction, Home Innovation Builders, Dyldam Developments, New Sensation Homes, Next, Pindan, ABD Group, Pivotal Homes, Waterford Homes, Snowdon Developments, Solido Builders, Langford Jones Homes, Affordable Modular Homes Pty Ltd and Statement Builders Pty Ltd.
All have gone bust since December 2021.
Australian Builders Collective president, Phil Dwyer, believes "we will see a lot of builders go broke – not so much in the next three months, but after that". Thus, the situation facing the home construction industry will get worse before it gets better.
Dwyer's view is backed by IBISWorld, which last month reported that insolvencies are "trending upwards" in the home construction industry: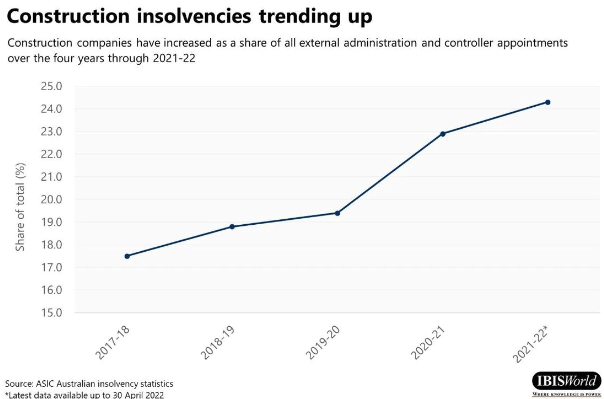 IBISWorld also forecast that enterprise numbers across the home building industry will fall by 9% in 2022-23, "contracting for the first time in a decade" by thousands: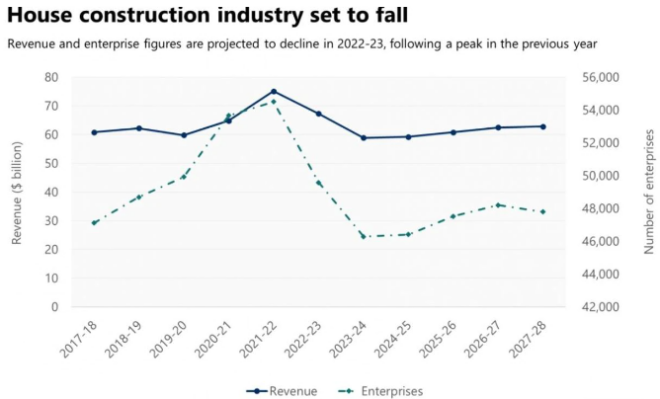 The home building industry is facing a perfect storm of factors driving the insolvencies.
First, the Morrison Government's HomeBuilder stimulus enticed thousands of buyers into the market that signed fixed price contracts with builders. The surge in demand coincided with a squeeze on inputs, sending costs soaring. Then construction times blew out as input costs continued to rise.
The end result is that Australia's home building industry has been caught in a loss-making boom. While builders are busier than ever, most are losing money on each home that they build because their fixed price contracts are below their now higher costs. As a result, many builders have already gone broke, with many more still to follow.
Instead of supporting the building industry, the Morrison Government's HomeBuilder stimulus has instead contributed to its demise.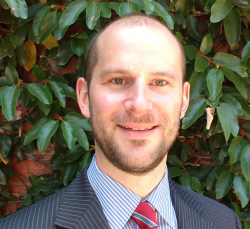 Latest posts by Unconventional Economist
(see all)